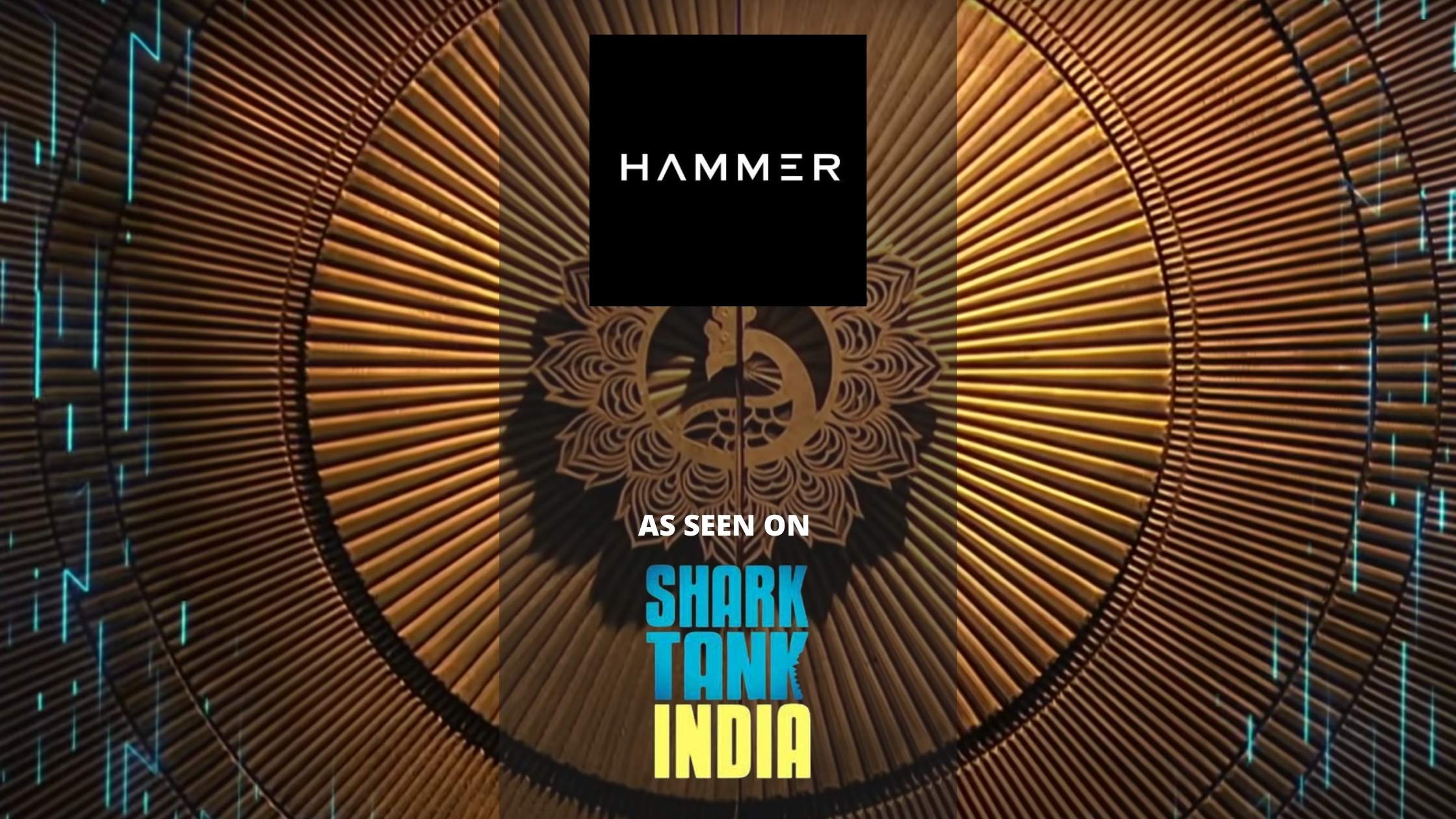 Hammer Lifestyle is a D2C electronics brand that sells headphones, smartwatches, electric toothbrushes, and several other smart gadgets. 
Hammer came to the tank in Episode 15 of Shark Tank India and managed to get 1 crore in exchange for 40% equity. 
Hammer Lifestyle created headlines just after its appearance on Shark Tank India. Mainly because of a low-ball offer and the inclination of the founder to sell off the brand on the show. 
But in the end, sanity prevailed, and today, Hammer Lifestyle is flourishing with a wide range of amazing products. 
Hammer Lifestyle: Brief Brand Profile 
Hammer Lifestyle's founder, Rohit Nandwani, started this brand in 2019 as India's first Athleisure brand.
A competitor of boAt — Aman Gupta's company, Hammer Lifestyle is popular for its wireless earbuds, headphones, smartwatches, and even electric toothbrushes. 

Hammer's Product Portfolio 
Buy Hammer Lifestyle Products on 
Hammer Lifestyle: Brand Trivia
Company Name: Hammer Lifestyle Pvt. Ltd. 

Founders: Rohit Nandwani

Address: Hammer Lifestyle Pvt Ltd, SCO - 3,4 Sec.-25 Part-1, Behind Malik Petrol Pump, Panipat, Haryana Pin- 132103

Email: info@hammeronline.in
Hammer Lifestyle on Shark Tank India
Hammer Lifestyle had an interesting time in the tank and got Aman Gupta on board. Since then, their growth has been phenomenal. 
Before Shark Tank India, Hammer Lifestyle clocked a monthly sales revenue of INR 70L with website traffic of approximately 30k visitors. Since Hammer's appearance on Shark Tank India, they've achieved a monthly sales revenue of INR 2 Crore. They've even expanded their range of products from 14 to 21 SKUs and started offline distribution. 
Seems like all predictions of the brand going to dust on the tank after Rohit accepted the deal were a bust.