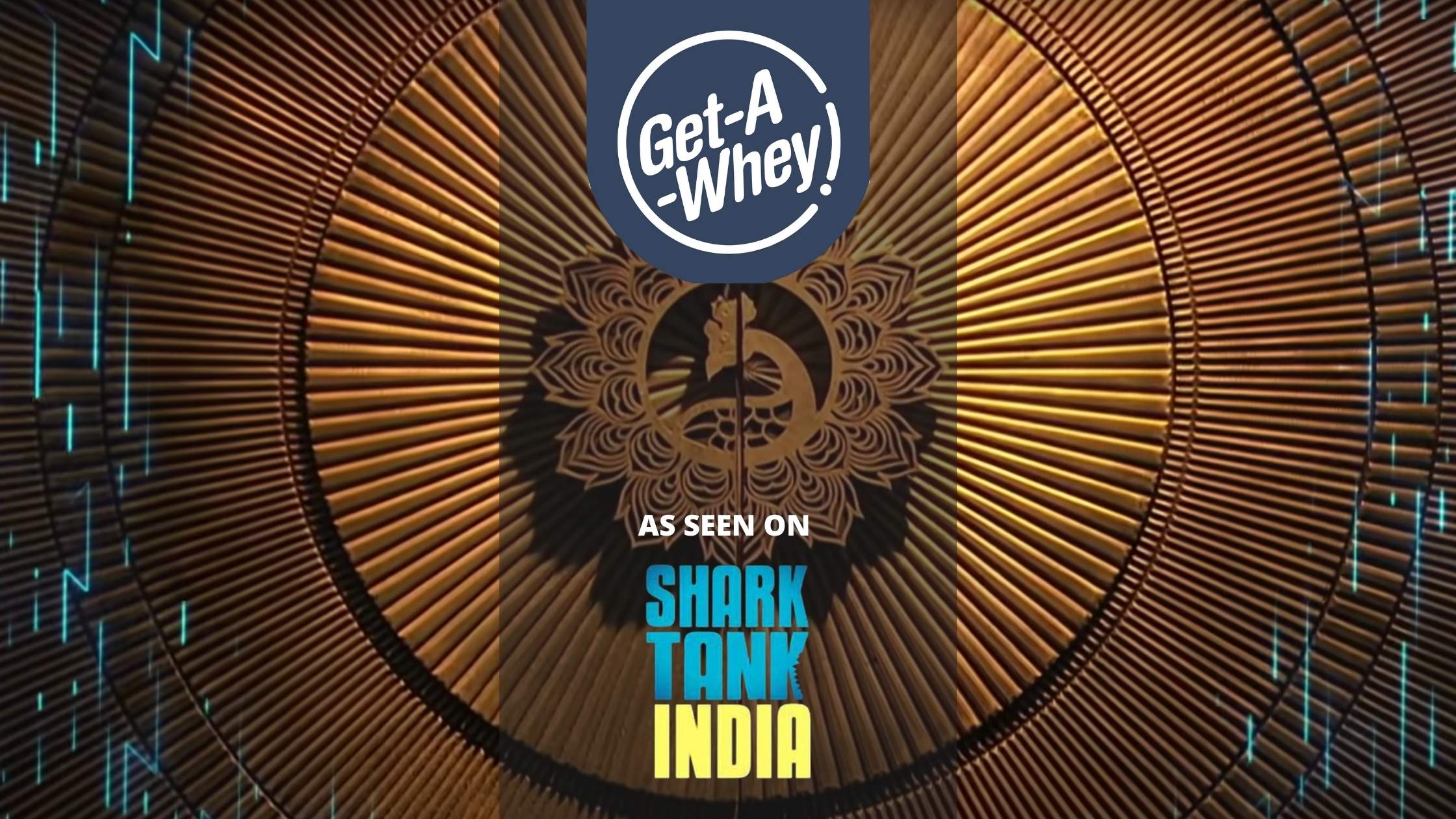 Who doesn't love a big bowl of ice cream? Especially in the summer months, when it's so tempting, you rarely think about calories and health impact. 
Get-A-Whey has turned this cold dessert from a guilty pleasure to a healthy product by infusing protein in every tub of ice cream. 
Started in 2019 by two siblings and their mother, this kitchen experiment came from a wish to have a healthy alternative to ice cream for children.  
Get-A-Whey is a healthy ice cream brand that promises 12 grams of protein per 100-gram serving without compromising taste. 
This 'healthy' take on ice cream received INR 1 crore on Shark Tank India from Vineeta Singh, Aman Gupta, and Ashneer Grover for 15% equity. Get-A-Whey was featured on Episode 21 of Shark Tank India Season 1.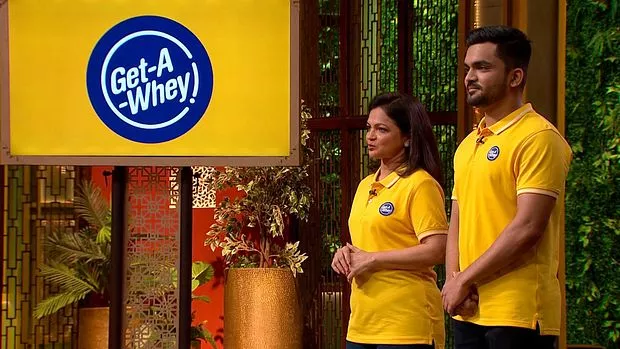 Get-A-Whey: Brief Brand Profile 
Pashmi, one of the co-founders, says she and her brother were in love with desserts but, at the same time, were fitness freaks, too. The existing ice-creams in the market had a lot of sugar and high-fat content, making them think about it.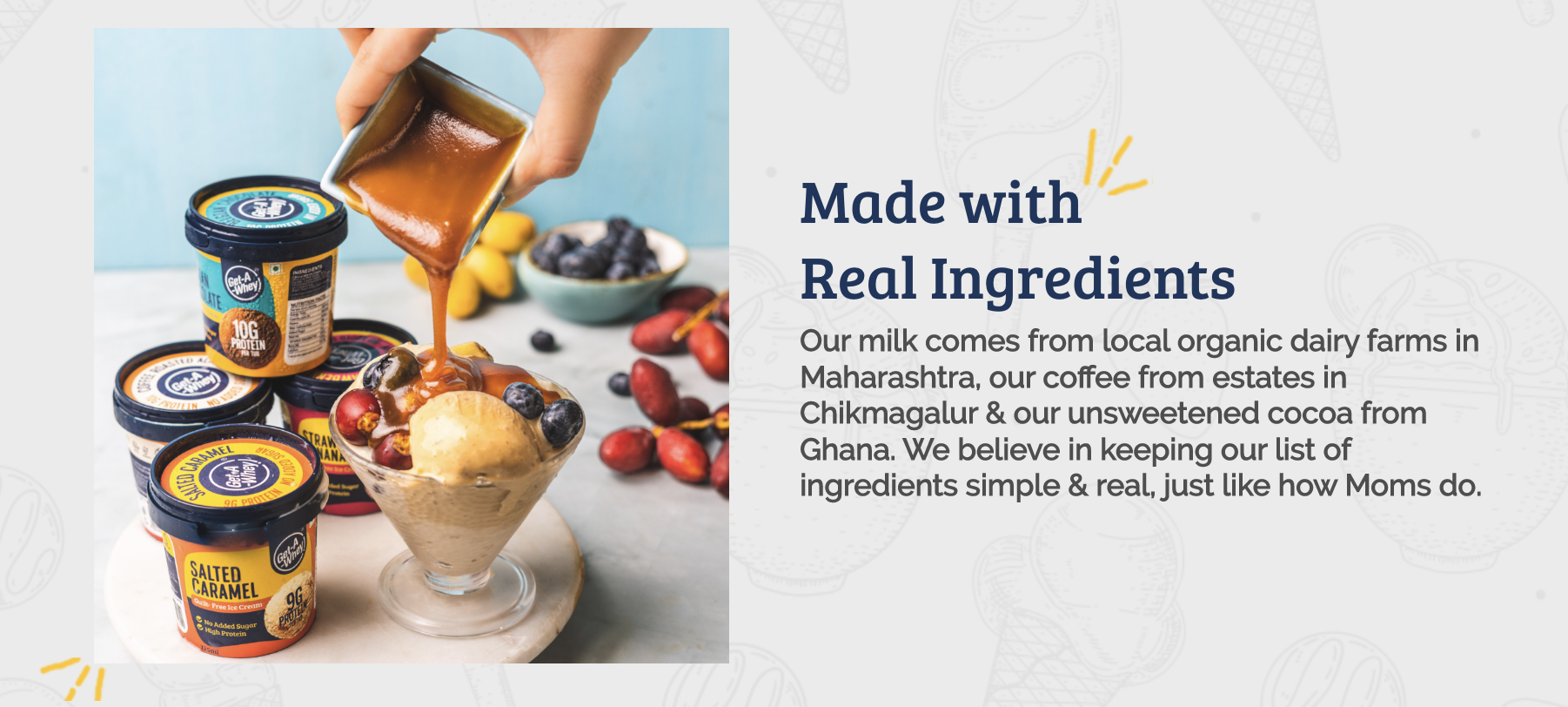 They took the help of their mother, Jimmy Shah, an amazing chef, to create this healthy version of ice cream. Get-A-Whey contains zero added sugar and uses an organic sweetener with zero calories. Also, the ice cream is 100% vegetarian with no artificial colors or flavors. Get-A-Whey is five times richer in proteins than any other ice cream available on the market, thanks to whey protein. 
But why whey? 
Pashmi says that fitness trainers always recommended whey, but the taste never appealed to her. Her mother mixed whey powder with ice-creams, making her think of the whole idea. 
Before coming to Shark Tank India, Get-A-Whey had sold over 50,000 units of the ice cream with eight unique flavors in their kitty. 
Get-A-Whey: Ice-creams with a Healthy Touch
12g protein per 100-gram serving

Zero added sugar or any artificial flavoring or sweetener 

5X richer in proteins than any other ice-cream brand in India

12+ Unique and Tasty Flavors 
Buy Get a Whey Products Are Available on Their Website, Amazon & Offline Stores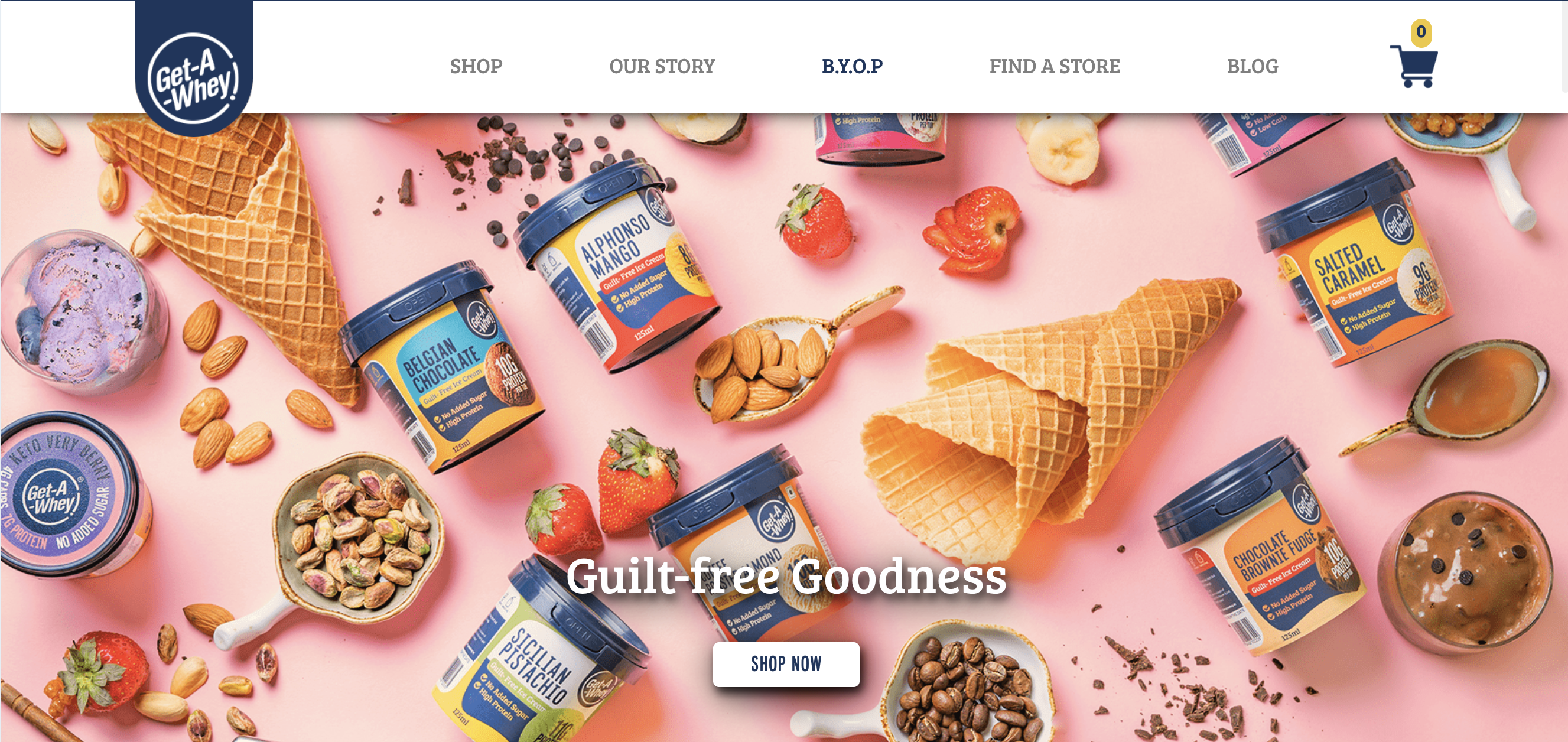 Buy on Get-a-whey Website  Buy Now on Amazon.in
Get-A-Whey is also available on offline stores & Zomato (Full List) across Delhi, Ahmedabad, Mumbai, Pune, Chennai & Other Cities
Get-A-Whey: Brand Trivia
Get-A-Whey on Shark Tank India
Get-A-Whey received INR 1 crore for a 15% stake from Vineeta Singh, Ashneer Grover, and Aman Gupta on Episode 21 of Season 1. This funding round helped them take their brand to new heights. 
Get-A-Whey's journey after their appearance on Shark Tank India has been phenomenal. From a monthly sales of INR 20L, their revenue increased to INR 80L-1 crore after Shark Tank. They also started distribution in 19+ cities across India, thanks to the capital infusion by the judges of Shark Tank India.
"While we have been receiving a great response for our brand, one of the best achievements for us is that a dream that started in our kitchen has now made its way on such a great platform like Shark Tank where the entire country can see what we're trying to do," Get-a-whey's founder said on their appearance on Shark Tank India. 

Vineeta Singh, CEO & Co-founder of Sugar Cosmetics, loved the idea and commented, "I am excited to partner with the Get-A-Whey team to help scale the brand. Jimmy and Jash presented the concept of guilt-free, protein-rich ice creams with a lot of clarity and conviction. Along with Pashmi, I feel this mother-son duo will be able to create a well-loved brand of low-calorie desserts, which is a fast-growing market."