#SharkTankIndia
Shark Tank India Episode 21: Get a Whey, The Quirky Naari, Sid07 Designs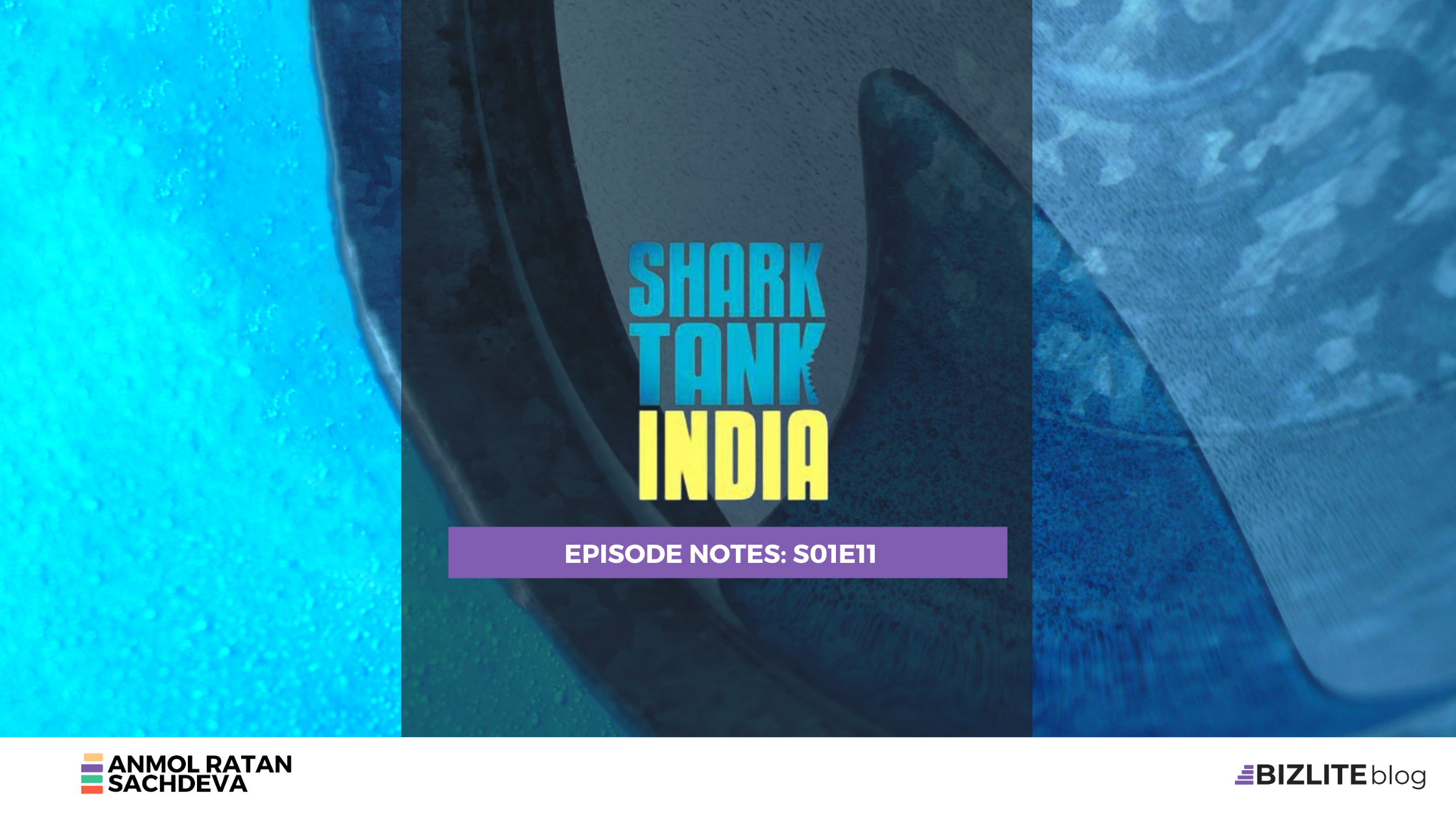 (This is a regularly updating story. Come back for more updates after the show or join Shark Tank India WhatsApp Group for instant notifications after the episode goes live) 

On Shark Tank India Episode 21, Get a Whey - a healthy ice-cream brand, The Quirky Naari - an Instagram business specializing in personalized fashion, and Sid07 Designs - a company inventing unique products for simpler lives present themselves in front of the sharks. 




#GetAWhey, #TheQuirkyNaari or #Sid07Designs, which business will the Sharks be interested to invest in today? Tune in to #SharkTankIndia, tonight at 9 PM, only on Sony TV! pic.twitter.com/Uoj8Xllggn

— Shark Tank India (@sharktankindia) January 17, 2022
India's first Whey-infused, Protein-rich Healthy Ice Cream Brand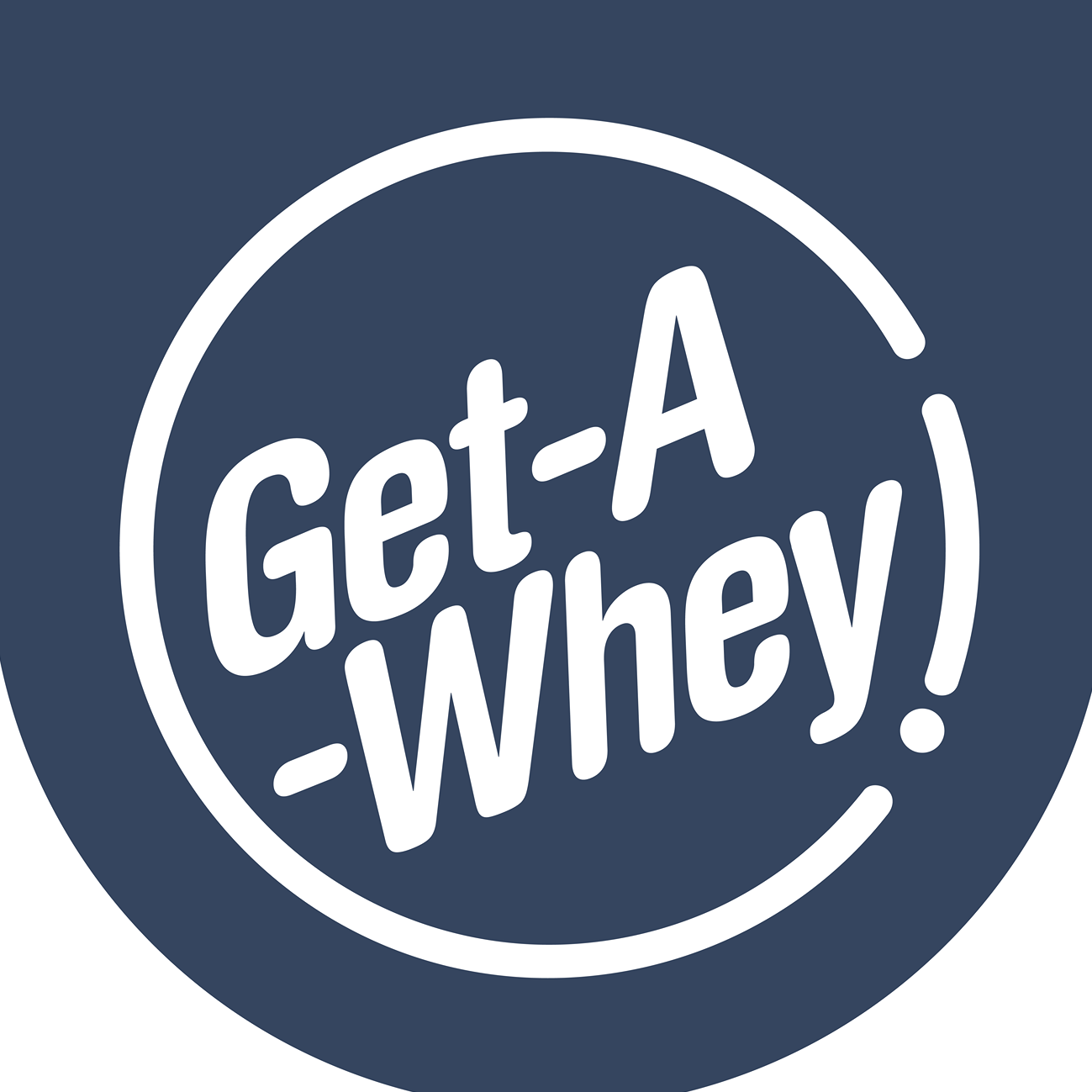 Get a Whey Brief Profile & Company Info
Get-a-whey is India's first ice-cream brand infused with Whey Protein. They claim to be India's healthiest ice cream brand with 12 grams protein, 7 grams fat, and zero sugar per 100 gram serving. 
Founders: Jimmy Shah, Jas Shah
 

 

View this post on Instagram

 
Get a Whey Product Portfolio 
They have a mouthwatering range of premium ice creams including Belgian Chocolate, Alphonso Mango, Festive Delight, Blueberry Cheesecake, Salted Caramel, Sicilian Pistachio, Coffee Roasted Almond, Strawberry Banana, Very Berry, French Vanilla, Brownie Fudge, and more.
Shop for Get a Whey's complete range of healthy & premium ice-creams at their website: https://www.getawhey.in/shop 
Get a Whey Social Media Links
Get a Whey Ask from the Sharks in Shark Tank India

1 crore for 8 %
Discussion: Did Get a Whey Get Funding from the Sharks at Shark Tank India? 
Aman asks what he'd do with 1 crore right now. 
He says that marketing we want. Want to focus on Instagram Marketing - Influencer
Why don't you become innovative? Why focus on Influencer marketing?  - Ashneer asks. Work with Zomato - Try & Buy (Sell at half) Gives an offer along with Ashneer.
Jini says she wants money for fast scalability (so no competitor can match them even when they can copy the recipe - which isn't patented) 
Peyush says that product is unique. Competitive market. Can be copied easily. Personally, I feel market can't be won by just 3-4 crore. Need at least 30 crore. So I am out. 
Anupam feels that the two offers are interesting. And these guys can give proper support to you as a brand. So, I am out and you should pick one of the two offers. 
Ashneer givers a revised offer - 3 Sharks. 
Offers for Get a Whey at Shark Tank India
Offer 1:

Vineeta: 1 Crore for 15%. Revised offer: 1 Crore for 12% (matches with offer 2) 

Offer 2:

Aman & Ashneer: 1 Crore for 12% 
New Offer: 1 crore for 15% - Ashneer, Aman & Vineeta 
Counter offer by Founders: 1.5 crore for 15% or 1 crore for 12%
But sharks are not interested in a counter. The offer is non negotiable. 
The founders accept the sharks offer. 
Final Verdict
Got: 1 crore for 15% from three sharks  - Vineeta, Aman & Ashneer
The Quirky Naari - 
Popular Instagram Small Business - Apparel & Fashion Brand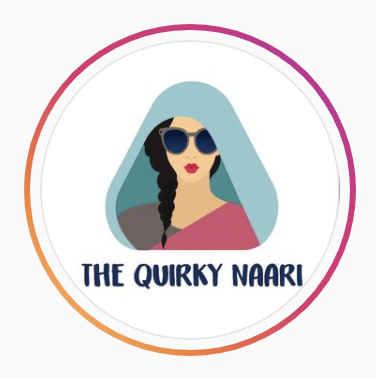 The Quirky Naari Brief Profile & Company Info
The Quirky Naari was started by Malvi (https://www.instagram.com/girlwhohustle/) as a quirky and edgy line of women apparel, bridal shoes, handpainted denim jackets and classy handpainted shoes. 

Today, The Quirky Naari is a successful business with over 26k followers on Instagram and a booming business. They specialize in personalised and sustainable fashion. 
 

 

View this post on Instagram

 
The Quirky Naari Product Portfolio 
Handpainted Denims 
Handpainted Shoes
Bridal Shoes
The Quirky Naari Social Media Links
The Quirky Naari Ask from the Sharks in Shark Tank India
35L for 5%


Discussion: Did The Quirky Naari Get Funding from the Sharks at Shark Tank India? 
Peyush asks the story behind this passion to venture story. 
She told when she completed MBA she decided she wants to go into fashion. Did 1 year diploma. But couldn't find any relevant job. 
I went into mental breakdown. Was depressed. Though I wanted to start own business. But had nothing. 
Sister and I was cleaning drawer footwear. So, I did a ballerina to a designer twist. 
So, started on own, bootstrapped startup with zero investment.
From Mathura. How did you get inspiration - Vineeta asks. 
I believe that if women are liberal and modern people think that such woman is not sanskari. I took some time to think about the brand - ambitious but rooted in tradition. So, I built the entire brand myself, and chose a name. 
Vineeta says that she loved the shoes. She can't keep her eyes off. 
Peyush asks that if she has done herself. She told that she hand paints all this. 
Peyush asks - if your business is customized product business or what. 
Customize will stay forever, but we are slowly moving to standarized designs (with bestselling designs). 
Vineeta says - if she would close customize ever. No 
How is followers - 26K+ 
LAst 6 months revenue - 15L 
2.5L per month 
Selling price - 1300/- 
Shoe cost- 300 
Intern: 300-400/- 
Aman asks - that personally I don't like clothing line. Why don't focus on shoes only? 
The demand came - people ask for portrait jackets, names on jackets, etc. 
Peyush says yahin galti kar di. Focus on Shoes itself. Scale it first - take to 30L per month then do something. 
Vineeta says - no one will give any offer here. I'd give you an offer. 
Vineeta says - if mathura se nikal ke aap asa business bna sakte hain, to I am happy to give you an offer. Your ambition to not fit the stereotype amazes me. The customer you're targeting is my customer. 
Anupam agrees with Vineeta and want to offer but Vineeta understands the product and category more than me. Gives an offer along with Anupam and VIneeta
Peyush says his interest is a custom business. Gave example of Nike's New York Store - customized sneaker/shoe. Jab tak aapka focus clear tha - k customize shoe karna hai, tab tak acha tha. Now you're no clear. I am out. 
Aman says that i am jealous that you just need vineeta and not us. I am out. 
Ashneer says - that both can help you (Vineeta & Anupam) but if I'd be on your place, I'd go with Vineta alone. Because Anupam is looking at a big game. 
Anupam says that we know how to do work - baki log bas behka rhe hain. Chakkar me mat pado. Leave the old deal. I give new offer. 
Offers for The Quirky Naari at Shark Tank India
Offer 1: Vineeta Singh - 20L equity for 20% equity + 15L debt 
Revised offer: 35L for 25% equity (Vineeta & Anupam) 
Counter offer by Founder: 35L for 20% equity . Next Revised: 23% offer.
The sharks gave an offer for 35L for 24% equity 
Final Verdict
Got 35L for 24% equity from Vineeta & Anupam. 
Inventor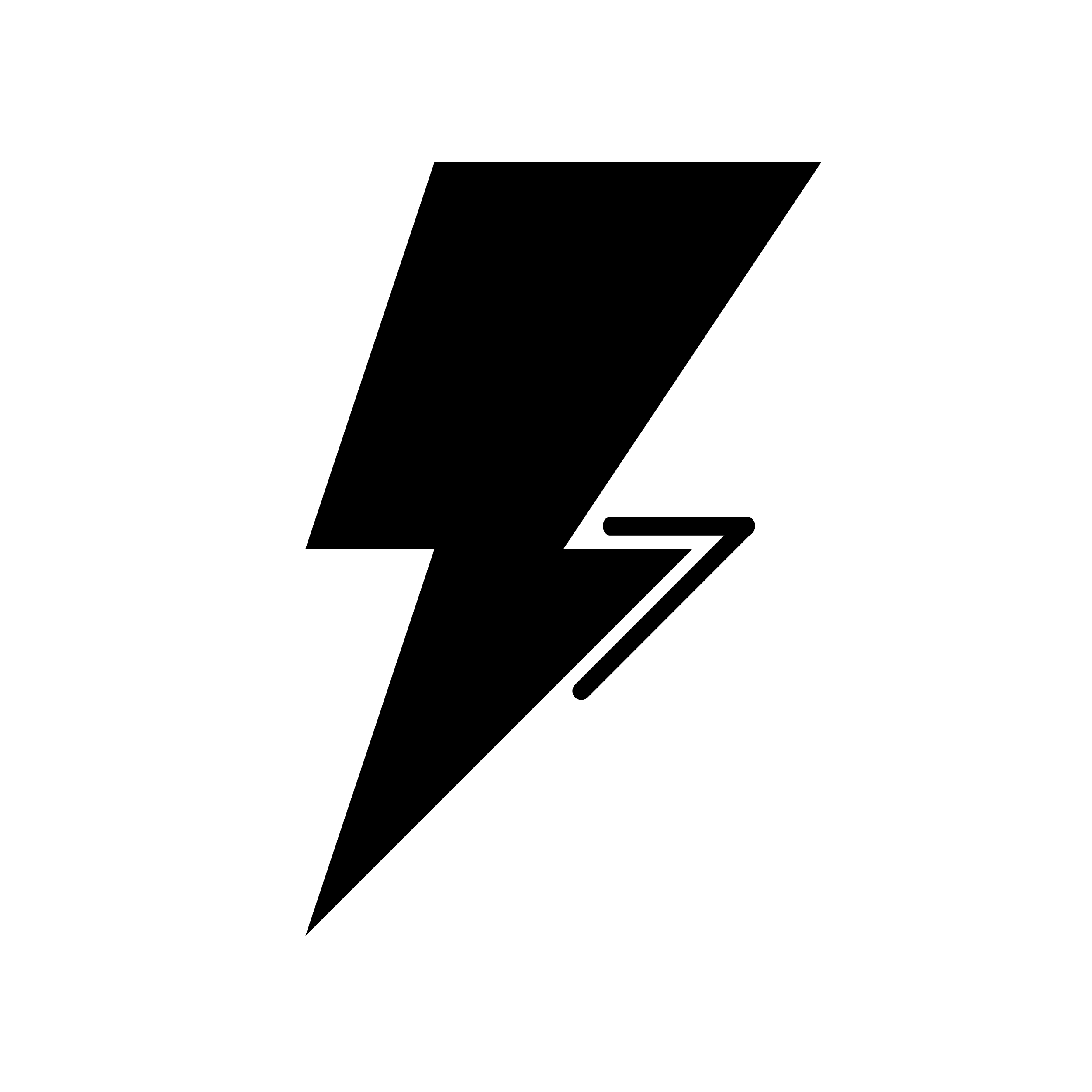 Sid07 Designs Brief Profile & Company Info

Founded by Siddarth Gupta, an inventor and an automotive engineer from Jammu, Sid07 Designs ideates, designs and builds innovative everyday products that make lives simpler and better. 
According to the founder's LinkedIn profile, he envisions creating a better 'today' via products that help people do more (things), have more (time), and be more(of themselves). 
Till date, Siddarth has invented 11 products across multiple categories with three patents under his name. 
Sid 07 Designs Products & Inventions
Deskclip
Drill Duster
Kavach
Charging Dock Station, and more 
Explore more about Sid07 products and buy now at https://sid07designs.com/shop/ 
Sid 07 Designs Social Media Links
Sid 07 Designs Ask from the Sharks in Shark Tank India
47L for 10% of the company 


Discussion: Did Sid 07 Designs Get Funding from the Sharks at Shark Tank India? 
Anupam welcomes the founder to shark tank. Asks about the background. 
He gives a brief history - born in Jammu. Couldn't get into IITs. Went to Germany on Full scholarship. Came back and started working on inventing new things. 
Ashneer asks won't he find these product on Aliexpress. (or online)
He says no. One would find similar (but not same) products, but his are better. 
Peyush asks for sales revenues.  
The founder says that we have a proof of concept. 
Last year Total Sales were: 14L 

Last month - 1 L sales. 
All sharks talk about  - how it is different from other products in the market. The founder is justifying that differentiator. But the sharks aren't convinced. Vineeta says she has the same clip-like holder at her office. 
Peyush asks what he is doing with his career? Why is he doing all this and doing all these creations? Why not focus on one, make a hero product and do something good? 
Ashneer lashes out - Are you an inventor or a businessman? 
I am an inventor, the founder said. . 
How are you calling yourself an inventor yourself? 
The founder said because he has patents granted to his name. 
Ashneer said that patents don't mean anything. There's no significance. 
Ashneer says you're no one. What are you making. I can find such products at Nehru Place. Can find these on footpath for 15/- 
What have you done in Germany if making these insignificant products? You are wasting your life and your degree. Go back to Germany and learn how to do engineering business. 
Aman asks if he has watched three idiots. He says the founder is the mix of both Phunsuk & Chatur. One goes towards a future vision, the other is just focusing on just studies. You are both. 
Anupam says that he has copycat products and bad ones. 
Peyush says that he and the founder have several similarities. Can't go into IIT, went outside. You are persistent. You are young. Do something interesting. 
Aman asks - have you done something different. 
Gives two three demos - but Anupam says these are copycat. 
Anupam says - you're a tinkering lab - doing fixes from old products. You are not yet there where your products can sell. I am out. 
Vineeta says I am also out. But young minds would learn that there is life beyond IITs. You're inspiring. 
Aman says you've not inspired but confused a lot of people. This is not a business. But you are self obsessed. You're not an inventor. Build something that others will say that you're an inventor themselves. 
Peyush says that if you give me assurance that you can focus on one single product for 1-2 years, I will give you a problem. You invent. He agrees. And Peyush extends an offer.
Offers for Sid 07 Designs at Shark Tank India
Offer 1:

25L for 75% equity and I'll fund all the inventions in the future (25L for 75% equity + 22 L debt)
Aman jumps back in and puts another offer. 
Offer 2:

25L for 65% equity and 22L debt 
The deal feels like a job - Aman says so. The founder asks a few questions and finally accepts Peyush's deal. 
Final Verdict
Got 25L for 75% equity + 22L debt from Peyush Bansal.



Did you like Shark Tank India Episode 21? 

While you're here: 
Check out our recent posts on Shark Tank India