#SharkTankIndia
Shark Tank India Episode 1: BluePine Foods, Booz, Heart Up My Sleeves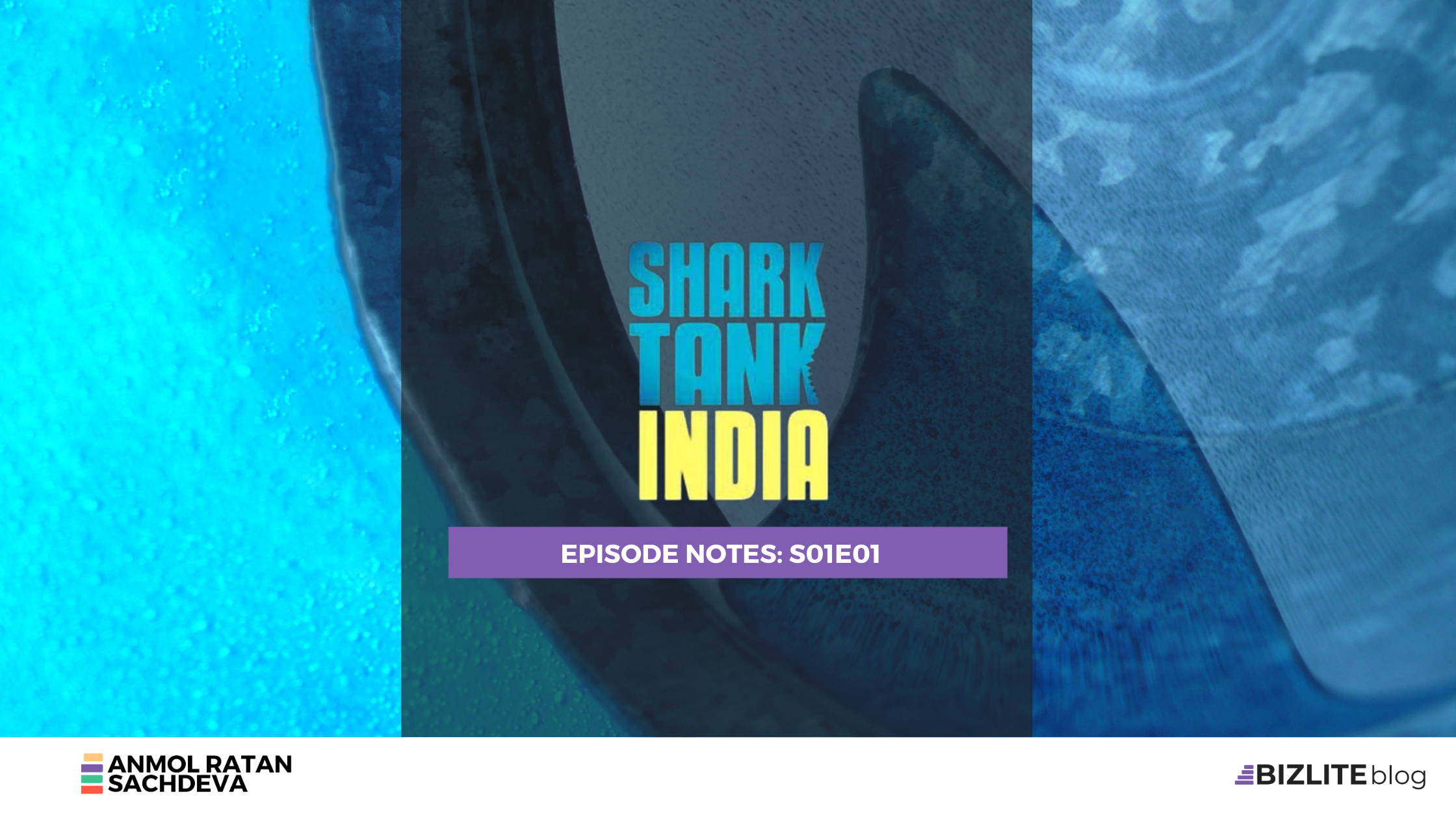 Shark Tank India's first episode finally got live at 9:00 pm on a Monday night in India. 
While many who already knew the show and format (from its international editions) were excited, average Indian viewers also were excited to see what dethroned KBC from prime time. 
The first episode was a soothing delight (and the perfect start) for millions glued to their TV sets (and mobile devices). All three startups got funded by the sharks in the first episode. 
Let's look at what happened on the episode - the brands, judges' reactions, and how much did the three brands got on Shark Tank India's first episode. 
You all must have seen this pitch in promos and advertisements by Sony Liv.
The first pitch of the season won a lot of love (and praise) due to the bubbly, enterprising and confident personality of Masterchef Aditi Madan. 
Brief Profile 
Did Momo Mami and BluePine Foods win a deal with the sharks? 
Ask: 50L for 5%
Got: 75L for 16%
Sharks Who Invested in Blue Pine Foods: Ashneer Grover, Vinita Singh & Aman Gupta
Momo Mami's infectious confidence, brand's revenue curve,  and promising future (along with the delicious flavors of the product) impressed the sharks. 
After a few rounds of negotiations and counters, the brand managed to grab a deal from 3 sharks - Ashneer Grover, Vinita Singh and Aman Gupta for a 16% stake. They came looking for 50L for 5% and finally won the deal of 75L at 16%. Not a bad deal at all, considering they'll be getting the combined expertise of Vineeta, Ashneer and Aman. 
With this deal, they became a historic brand - the first brand that people saw grabbing a funding deal on TV at Shark Tank India. 
All the best to Blue Pine Foods! 
Shark Tank India Pitch #2: Booz

The second pitch of the season was for a mobility startup by an Automotive Engineer from Bhavnagar Gujarat.
 

 

View this post on Instagram

 
Booz operates on an interesting model - it sets up an intra-campus mobility network in universities, corporate & IT parks, and enclosed spaces. 
While the electric scooter may look like a toy to you, but it's definitely usable (and fully functional). Let's look at Booz' brief profile: 
Brief Profile
Name of the Brand: Booz (Hello Skate Mobility LLP) 
Website: www.boozup.net 
Started in: October 2017 
Founding Team: Rutvij Dasadia, Ankit Modi, Keyur Shah, Parth Bhadiyadra, Jay Patel (Full Details here) 
Did Booz win a deal at Shark Tank India? 
Ask: 40L for 15%
Got: 40L for 50%
Sharks Who Invested in Booz: Ashneer Grover & Vineeta Singh
Booz came looking for 40L from the Sharks and got a deal from two sharks. But in the process, the founder had to give up 50% of the equity (sigh). 
According to the sharks, they'd have to work on reinventing the business model (as there is nothing proprietary or unique in the current setup. According to Ashneer and Vineeta, they betted on Rutvij , an engineer & founder from Bhavnagar.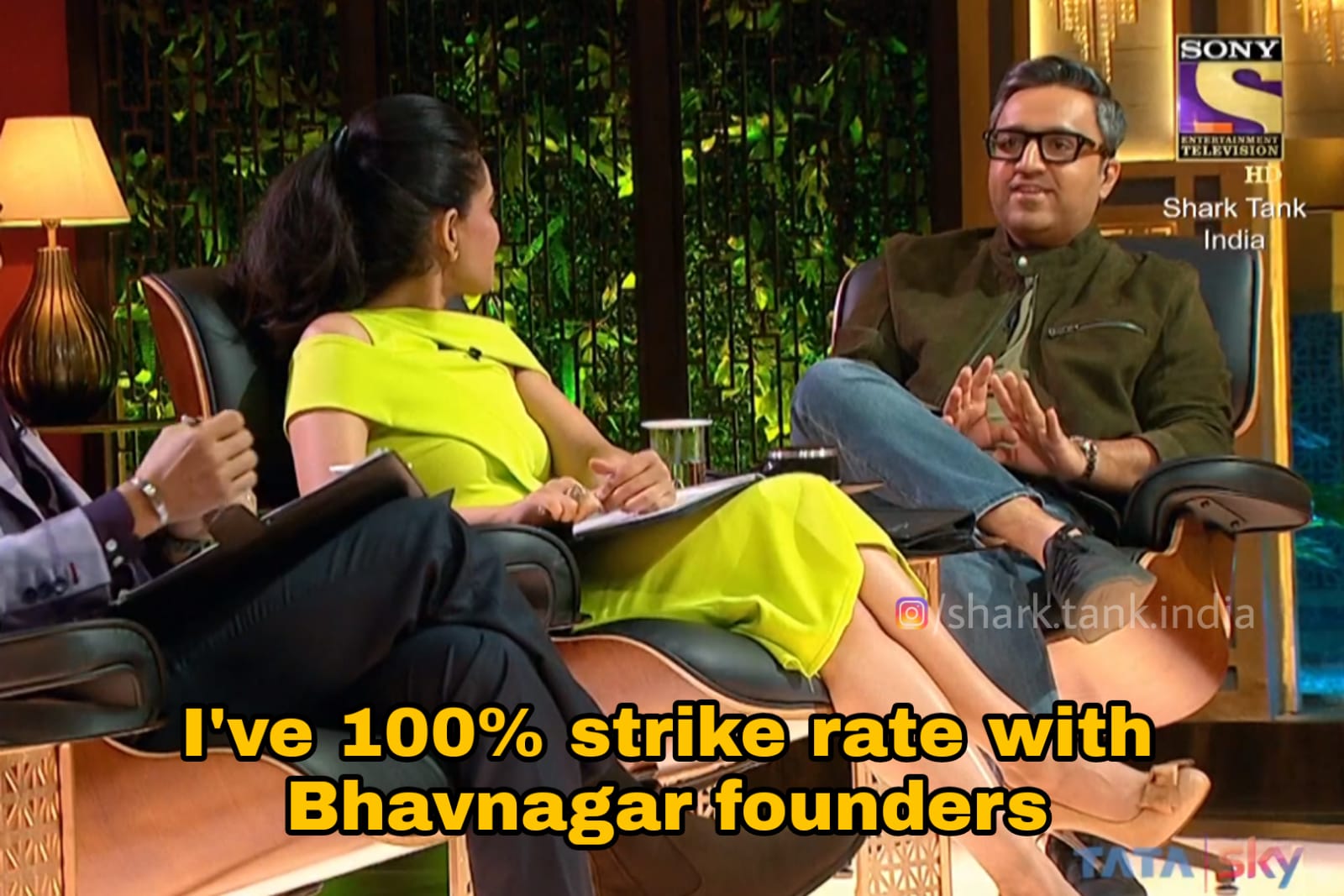 Ever seen those fancy fashion labels (and divas with elegant dresses walking on ramps)? Well, this brand can turn anyone into a diva with their interesting detachable sleeves for dresses. 
According to Ria, her product can help a lady master multiple looks with a single outfit at a fraction of the cost of buying new outfits. The brand came out of her personal struggle of managing her wardrobe. 
Brief Profile
Did Heart Up My Sleeves Win a Deal at Shark Tank India? 
Ask: 25L for 10%
Got: 25L for 30%
Sharks Who Invested in Heart Up My Sleeves: Ashneer Grover and Vineeta Singh
The young and confident Ria came looking for 25L in the tank. After impressing sharks with her market understanding and sense of style, she managed to win a deal. 
Her personalized pitch and strong grip on her numbers (including costs, markup and future growth) worked in her favor. She is the perfect epitome of what someone can do if she just gives it some time (and believes in her dreams). One of the many Instagram small business success stories that everyone will remember for a long time. 
Did you like the first episode of Shark Tank India? 
The first episode saw sharks celebrating entrepreneurship with an open heart and disbursing a total of INR 1.40 cr to three brands that came to the show. A good start to the season. 

Would be interesting to look at how the season matures and how many entrants win a deal like the first three.
How did you like the first episode? Share your thoughts on our social media handles - follow our Instagram handle or join Shark Tank India daily WhatsApp group for instant updates. 
Stay tuned for episode notes, pitch commentaries, and more updates on Shark Tank India. 
While you're here
Check out our recent posts on Shark Tank India