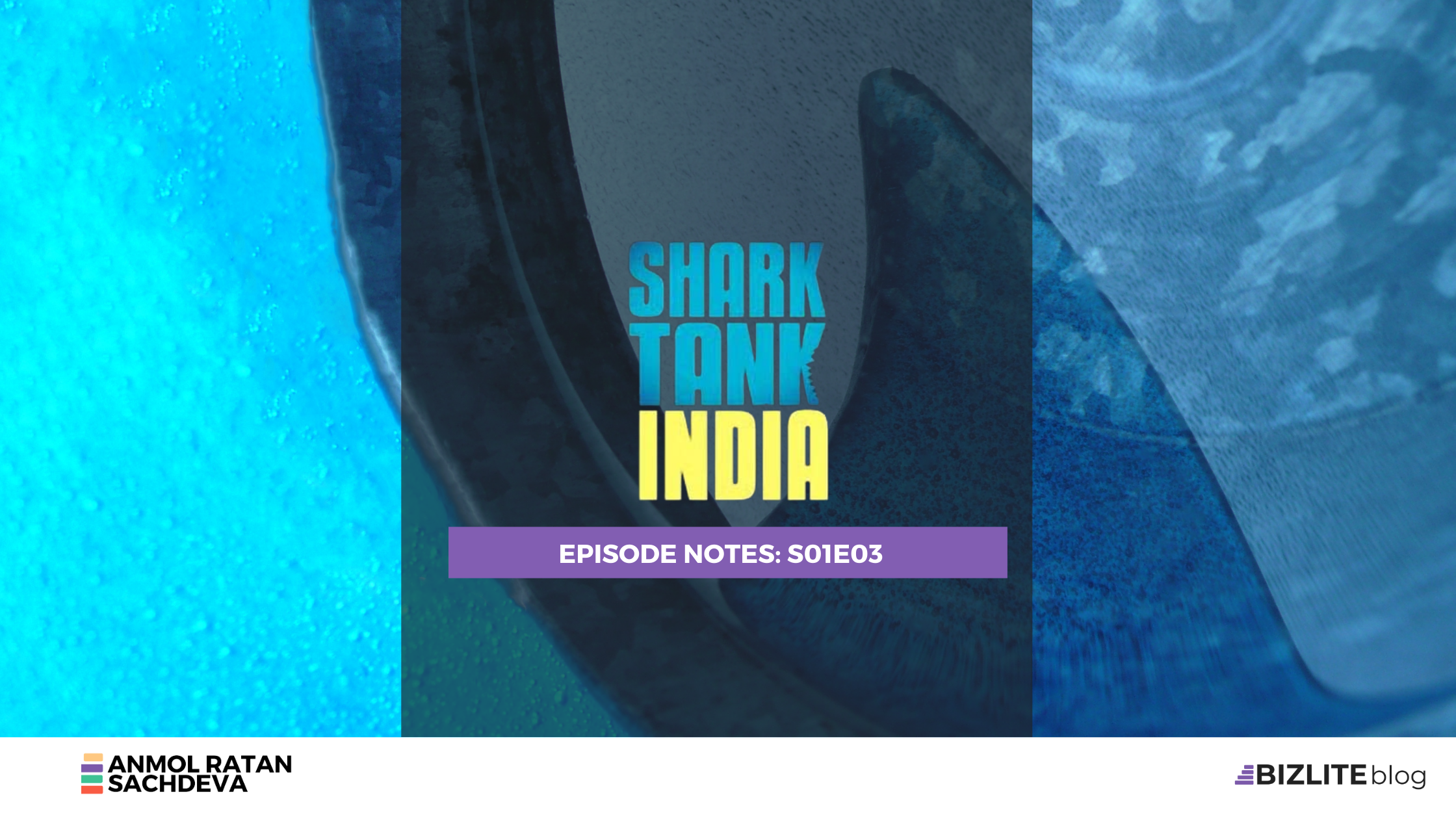 Episode 3 of Shark Tank India brought a unique product in the eyes of Indian consumers - a device which tells if your fruit or vegetable is rotten without even cutting it. The fruit detector device by QZense Labs failed to grab any investment but was definitely a great idea and solution for food wastage problem.
Other pitches were from PeeSchute, an equally interesting and groundbreaking product, and NOCD- a no carbs energy drink.
QZense Labs came to the tank with a revolutionary innovation - a portable fruit detector that tells if a vegetable or fruit is rotten or not without even cutting it. According to its founders, the device predicts the freshness of a fruit/vegetable with 95% accuracy. 
QZense intends to reduce fresh produce wastage and help farmers, small traders, and people in the agriculture industry. 
QZense's fruit testing machine on Shark Tank India was unarguably one of the most interesting products on Shark Tank India season 1. Though the judges on Shark Tank India failed to see the potential in Shark Tank India fruit detector device, QZense has been funded by other investors even before it featured on Shark Tank India. 
QZense Labs: Brief Profile
Did QZense Labs get funding at Shark Tank India? 
Ask: 1 CR for 0.25%

Got: Nothing

Sharks who invested in QZense Labs: No investor. 
Despite having a strong founding team, immense potential and a powerful rotten fruit detection product, QZense failed to impress the investors on Shark Tank India
Ashneer commented on the lack of clarity in the business model. All the sharks agreed that the valuation is insane for any startup with the current sales figure of QZense (15 Lakh annual sales in the last one year). 
QZense Labs was applauded for its idea and the passion of the founders by Namita who is a strong supporter of women in business. 
Ashneer was loud and vocal about an opportunity wasted and literally said that the tank is not a 'tukka' where people come casually as sharks know valuations more than anything. 
QZense did the cardinal sin of overvaluing the startup, according to the sharks. Got strong bashing from the sharks and didn't win any funding/backing from any shark on season 1 of Shark Tank India.
PeeSchute had an interesting and unique product - a unisex disposable peeing bag that solidifies the liquid instantly. Founder Siddhant seemed passionate, committed and driven with this idea that would mean cleaner public places and an end to the public toilet problems in India. 
Though the bag is available for retail, Siddhant intends to take the concept international and install Privacy Chambers at public places to increase the reach/influence of PeeSchute.  
PeeSchute: Brief Brand Profile
Did PeeSchute get funding at Shark Tank India? 
Ask: 75L for 4% 

Got: 75L for 6%

Shark who invested: Aman Gupta
PeeSchute came out with a clear pitch - the founder knew who he came for in the tank (Aman) and focused on answering all the questions. 
Ashneer gave some solid advice on focusing on end-customers (like PeeSafe). He said that there would be operational hassles in managing privacy chambers to which all sharks agreed. 
Namita seemed concerned about the pending patent statuses of the proprietary tech (solidification & privacy chambers) and declared out. 
There were two offers at the end - one from Vineeta & Anupam - 75L for 10% and another from Aman. After to and fro between a couple of counters with Aman, PeeSchute agreed to a deal of 75L for 6%
Pitch #3:
NOCD
The third and final pitch of the episode was from a no carbs energy drink - NOCD. An interesting (and simple) pitch, NOCD focused on the benefits of the drink - no carbs, zero sugar energy drink with only 5 calories per can.
Available across 1100+ stores pan India + Amazon & other online marketplaces, the founder came in the tank looking for 50L for 2% and intended to go international with the brand.  
Read more about about NOCD - no carbs energy drink 
Did NOCD get funding at Shark Tank India? 
Ask:  50L for 2%

Got: 20L for 15% Equity + 30L in Debt

Shark who invested: Vineeta Singh 
Multiple sharks commented on the name / marketing of the product. Ashneer said he didn't like the marketing, Vineeta commented that they'll have to revisit the packaging and positioning if they want to grow. 
Aman didn't like the taste of the product and said that it's too early and too much work. Namita had a couple of questions on the formulations, but as she didn't relate to the energy drink segment, she chose to stay away and was out. 
Anupam gave them golden advice about focusing on storytelling for marketing and distribution if they want to grow in the segment. 
Vineeta gave them an initial offer of 20L for 20% equity combined with 30% debt which they countered at 10% as they didn't want to dilute equity. In the end, the deal was done at 15% for 20L + 30L debt. 
What do you think about Shark Tank India Episode 3? 
Episode 3 started to feel like a bit of a drama (which Indian reality TV viewers are used to). Parallelly, by episode 3, there was loud chatter on Twitter about the absurdity of Shark Tank India. 
What do you think about Shark Tank India episode 3? Share your thoughts on our social media handles - follow our Instagram handle or join Shark Tank India daily WhatsApp group for instant updates. 
While you're here
Check out our recent posts on Shark Tank India
OR... 
If you're thinking of Starting your own business? 
Explore the following resources to help you get started on your journey: