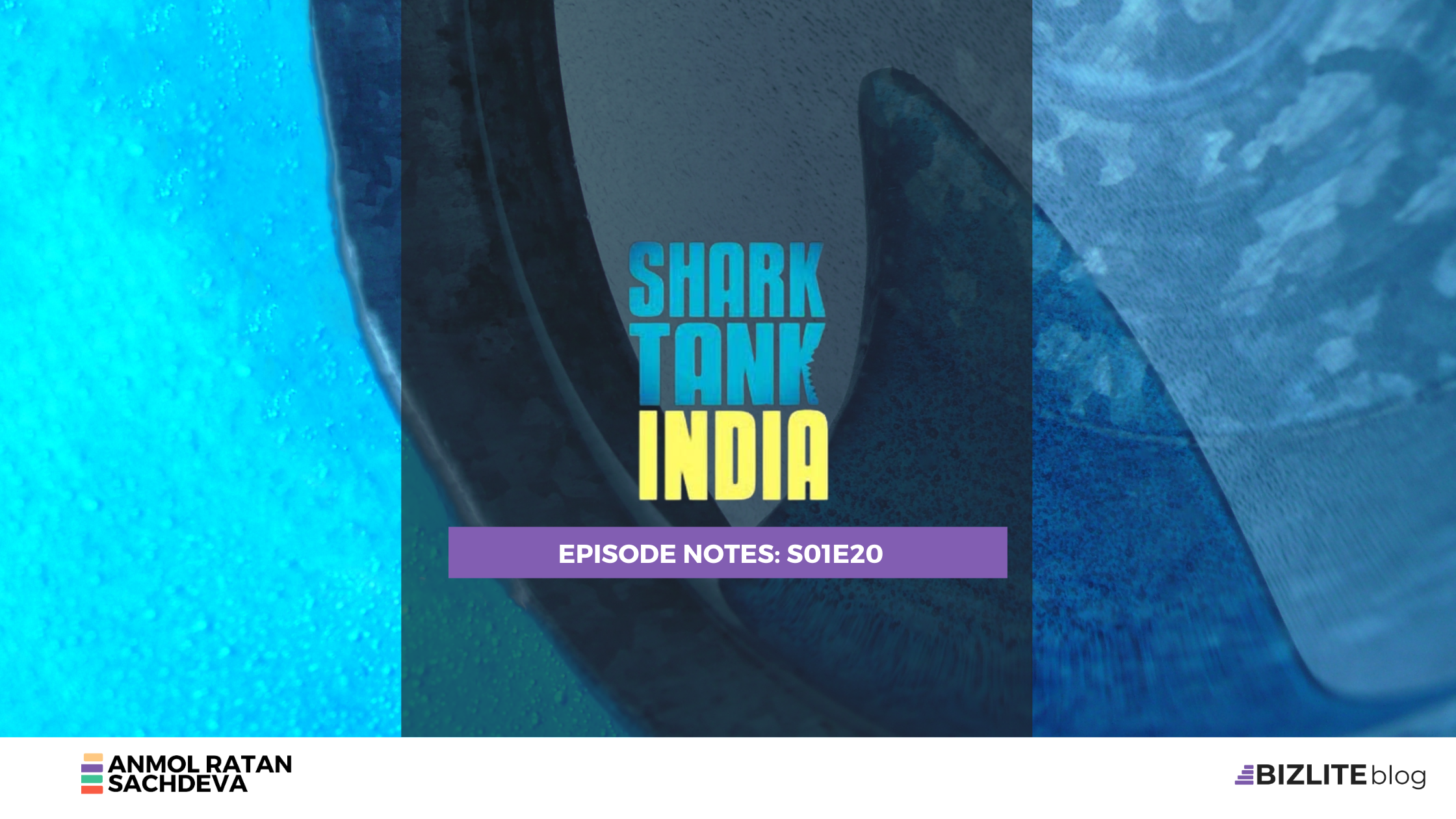 Shark Tank India Episode 20 brings another 3 brands for sharks to invest in. The first is a an online portal that sends regional specialities at your doorsteps called The State Plate, second one is award winning webcomic and creative studio known as Bakarmax, and the last one, a cocktail in a can startup called as In A Can. 
 

 

View this post on Instagram

 
Let's look at all these three brands one by one.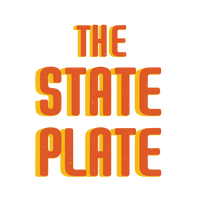 The State Plate Brief Profile & Company Introduction
The State Plate brings authentic regional savories, snacks, and specialties from different states of the country on a single platform. 
Owned and managed by Good Memories Pvt. Ltd., The State plate offers kitchen essentials (spices, staples, etc.), authentic pickles and chutneys, apart from regional flavors for Indians to relish without having to travel to a city or a state. 
The State Plate Product Range
Snacks
Sweets
Staples
Spices
Pickles 
Chutneys
Beverages
After Meal Refreshments (Mukhawas) 
Jams
Check out The State Plate's complete product range. Get extra 5% off when you shop now from their website.  (No Coupon Code Required) 
The State Plate Social Media Links
The State Plate's Ask from the Sharks on Shark Tank India
65L for 2%
 

 

View this post on Instagram

 
Discussion: Did The State Plate Get Funding from the Sharks at Shark Tank India? 
Ashneer asks about the background of the founders and how they know each other. 
Muskaan is from Bengaluru and Raghav is from Kolkata. Both 22 years old. They graduated from SRCC, Delhi University together and went on to work in the management consulting industry right after college. 
During the lockdown, they left their jobs and started The State Plate. It's been 15 months since. 
Peyush asks about their long-term vision and what problem they are trying to solve with The State Plate. 
Raghav tells that like they'd like to make regional snacks as popular as Bhujiya in India. What Haldiram did for Bhujiya, we want to do it for every regional snack in India and build a platform for all regional specialties from all corners in India. 
Aman asks what would be the one thing they'd focus on the most, if they have to choose right now. 
They told that they want to focus on a lot of things, but right now, they're focused on strengthening their platform and improving their private label. 
On being enquired about the sales, they shared the following numbers: 
Total sales (Till Date):

4.25 Crores 

Sales (Last 3-month Average):

40L per month 

Marketing Cost:

15% 

Profitability:

Not Profitable Yet
Anupam asks why their platform isn't profitable with such a great margin and low marketing cost? 
The founders informed that earlier they were focusing on marketplace growth where they had 34% gross margin. 15% were shipping costs, 15% were spent on marketing, and 2% is spent on packaging, etc. So, they weren't able to turn profitable yet. 
With the private label business (which is their focus now), they are registering a 50% gross margin and expect to turn things around soon. 
The sharks ask details about the business model - where they source from, how it is done, etc.  
Muskaan talks about sourcing the product. They directly have associations with rice mills (in case of a special variety of rice used in Biryani) and farmers which gives them an edge. 
The sharks also asked about their last funding round. 
The founders informed that they've raised 1.3 crore at 13 crore valuation from Antler India. 
Both the founders have 40-40% equity hold right now. 
Namita informs that she feels the valuation is a bit high and she doesn't have any experience in this space. She is out. 
Anupam says that there is no appeal or emotional attachment to the Logo and Name - The State Plate. He cannot decipher what the brand is about by looking at just the logo. 
On this, Aman also asks - what's their end game and how would they convert their brand from a 'niche product' brand to a mass-market brand? 
The founder replied that their end vision is to work on a brand story and having individual brand for each individual category of products. Right now, there are multiple brands (for multiple products) in different cities. We want to bring hidden treasures from different states on a single platform, work on building a brand and that would appeal to the masses. 
Anupam asks what they're interested in building - an ethnic snacks company or a regional (or specialty) grocery brand. 
The founders inform that they would want to build an inclusive ethnic food company, covering not just snacks but even specialty staples, pickles, chutneys, mukhwas, etc. They'd focus on increasing the value of consumer basket, improve average order value, hence the margins, too. 
Aman says he supports young entrepreneurs but the industry is very brutal and competitive. He is out. 
Ashneer says that he had a deep experience with private labeling at Grofers. The challenge nowadays is that everyone - from local grocer to regional brand wants a private label. The market is tough. He is out. 
Anupam wants to offer but asks again if they want to build a specialized grocery company. If yes, he is not interested in that. He would like them to be an ethnic snacks company. Focus on finding one-two-three hero products, grow their footprint and if they are open to it, he can give an offer for that. 
Raghav says that he wants to build a platform for all the products. 
Anupam says that if you look at it logically (and theoretically), it makes sense. But in reality, you'd have to work on story angles, find 3-4 hero brands then only you'd grow (repeat customers and orders). Anupam gets out because founders are not moving in the same direction. (as his) 
Peyush asks what's comparison with Haldiram in terms of cost on which they inform that there brand has an 15-20% premium over Haldiram's
He gives an offer. 
Offers for The State Plate at Shark Tank India
 Offer 1: Peyush Bansal - 20L for 3% equity + 45L debt 

The founders gave a counter offer: 20L for 1.5% equity OR 40L for 3% Equity 
Peyush Counter: 3% for 30L +25L debt - Final offer by Peyush 
The founders didn't accept the offer and said that 40L for 3% is their final counter. 
Peyush accepted the offer. 
Final Offer & Deal for The State Plate @ Shark Tank India
 40L for 3% equity + 25L debt from Peyush Bansal 

Bakarmax Brief Profile & Company Introduction 
Bakarmax is an award winning web comic , graphic novel and ad film/animation studio. The company creates, conceptualizes, produces and publishes stellar showreels, graphic novels, comics, ad films, and commercial advertisements for brands and businesses globally. 
Bakarmax has been awarded by Comic Con India Awards for producing the Best Web Comic of the Year for two years in a row. (2018 & 2019) 
The brand was pitched in front of the sharks by Sumit Kumar in the form of an interesting and story-based pitch. He told how engineers just chase one thing (bhedchal - IITs, IIMs, Standup Comedy, and Now Startups). He is also here to sell himself off (as an engineer) to raise funding 😬
Animation is a 3.5L crore industry in India but not much is moving in this space. No one is making comics and animation for entertainment for adults (not the wrong sense). They make comics for adult population that's fun and entertaining to read. They also release animated shorts on their own platforms and handles. 
They also have some quirky IPs like a Baboo Gosha (a pear who gets angry and offended when someone calls him a Nashpati) BEWARE. 
They also do client work and their clientele AirBnB, Doctor Without Borders, among others. Recently, they've conceptualized and released the famous Chacha Chaudhary Ad by CRED. 
Seems like an interesting brand? Check out their work here.
Are you an artist? Contribute to Bakarmax and get featured in their comics using this link
Bakarmax Social Media Links
Bakarmax's Ask from the Sharks on Shark Tank India
35L for 5% of company  
Discussion: Did Bakarmax Get Funding from the Sharks at Shark Tank India? 
Aman said that they gave an interesting pitch and asks about the background (Sumit) 
He informed that he started in the industry as an intern with Pran ( Original creator of Chacha Chaudhary). He was also on the founding team of Comic Con India
Divsang is 23. He saw and read the comics of Bakarmax and applied for a job at their studio. Got rejected right away due to lack of experience. Then asked again to join as an intern. And now he is one of the lead animators at Bakarmax. 
Aman asked for a demo clip (of their work). They showed the story of a producer (animation) which was a satire on Social Media influencers and how easy it is to become a star. 
Ashneer asks about the current state of Chacha Chaudhary Comics.
He tells that the comics are still in production and sells. They launched a CRED ad recently around Chacha Chaudhary. 
Anupam asks if they want to build something like WebToon when you initially started. Why it didn't happen? 
Sumit informed that marketing isn't their strong suite and that's where they are lacking to grow. 
On this, Sharks ask their website traffic numbers: 
Bakarmax Website Traffic: Current Traffic: 9000 monthly with 3000 Unique Users
Peyush says that this is not a lot. The content doesn't have a 'punch' to get viral. He commented that if their content was strong, people would have definitely noticed and their traffic would have increased already. 
Namita asks about their revenue model 
Sumit informs that they have an average revenue of 5-9 Lakh monthly (mix of client work, IPs, content monetization, etc.)  
The sharks ask why are users not coming to the website (and their channels)? 
Sumit informed that they didn't focus on Animation earlier. Now we are focusing on Animation more than comics and it would bring a change. 
Namita makes a decision and points out 3 problems with Bakarmax: 
Humour is subjective

She didn't like the demo reel 

What you did for CRED (Chacha Chaudhary Ad) is a better business model than building own content. So, you should have stayed focused on that alone. 
With this, she gets out. 
Ashneer says to Sumit that he is so fascinated by his own creations and is so obsessed that he won't focus on the business side (and growing it). So he is also out. 
Anupam says that their service business is great and they can grow it.
But they should still focus on IP creation on the side. Even if one IP gets a success in lifetime, everything else will fall in place. But to make it sustainable, they'd have to focus on growing service business. India is not a market for earning money from IPs. 
Aman said that liked the pitch and it was interesting. But when he saw the content (and IP), he didn't like it much. Right now, he is out but would like to meet the founders at a later stage in the future.
Peyush asks why their following and traffic numbers are so small. This is the problem here.
Peyush says if he could understand why your followers are less - content is the problem, marketing is the problem, or anything else, he'd have been more interested. Right now, he gets out, but would like to meet Sumit again in the future.
He also comments that content is the real deal (and the real game) for any business.
Offers for Bakarmax at Shark Tank India
No offers
Final Offer & Deal for Bakarmax @ Shark Tank India
Bakarmax didn't get anything from the sharks at Shark Tank India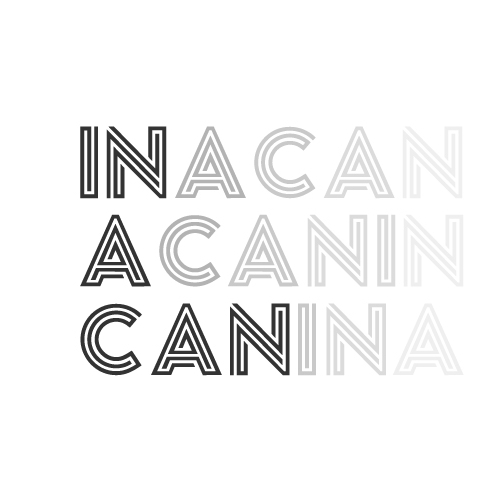 In A Can Brief Profile & Company Introduction
In a Can is India's first ready-to-drink cocktail product. They are a 'cocktail-in-a-can' brand that started during the pandemic in 2020. The brand was started by Sameer and Viraj out of their own need for a 'good drink' when the bars of the world were closed. 
In a Can produces high-quality, ready-to-drink craft cocktails in a can so that you can relish the experience of a high-end bar from the comforts (and safety) of your home. It's just like having a personal bartender right inside your fridge (ready to serve you a drink whenever you need one). 
With a shelf life of 9 months and an affordable price point of just 140/- per can, they're the perfect product for anyone to enjoy a cocktail, anytime. Right now, they're available in Goa & UP. 
In A Can Product Range
Crafted can cocktails
Gin & Tonic 
Rum Latte
Vodka Mule
Whiskey Collins
LIIT
Discover more about their products and find the nearest store at InACan website
In A Can Social Media Links
In A Can's Ask from the Sharks on Shark Tank India
 50L for 2% of equity
Discussion: Did In A Can Get Funding from the Sharks at Shark Tank India? 
Peyush welcomes them and asks where are they from and their background.
They informed that they're from Pune. Have a degree in Hotel Management. One founder has strong experience in wine industry (International+India) and the other one was a chef in London before coming to India where he started working with QSR brands. He helped Venky's build a chain of QSR outlets from ground-up all over India. 
The sharks ask about the conception of the idea 
The founders informed that this brand got started in the lockdown when both were bored with the same old whiskeys, beers, and mixers (lack of options in the market). 
Aman says that this is not exactly an original idea and is quite popular product in the UK, US and other countries. They're just doing it for the first time in India. 
On this, Namita jumps in and asks why didn't they think of starting a 'wine-in-a-cup' business considering the high demand (and founder's background in wine industry). 
They wanted to build a brand around a USP. No one is doing cocktails in a can in India. They did an extensive research for 9 months before finalizing something and carefully curated global favorites as their range of cocktails for this business. 
Ashneer inquires about the branding and packaging - where did they get it done from. 
The founders inform that they hired a local agency in Pune. Initially, the agency charged them 40k/month and is now on a retainer of 65k per month.
Everyone in the tank (including Aman) appreciated their branding, logo, packaging and overall brand appeal.  
The sharks ask about their numbers.
In a Can's current sales stand at 60L till date and 23L out of this was done in the last month alone (Shoot was done during October-November Months, approximately) 
Current distribution is in Goa & UP and they're manufacturing in Goa.  
Namita asks why they're interested in going global with this brand.  
The founders informed that they already sent samples to Africa & Dubai where it is being liked a lot. They were also featured by Global Drink Magazine in Top Brands. 
The sharks enquired about the pricing and unit economics of per can. 
The founders inform that they're currently selling at an MRP of 140/- only and their making cost is approximately 55/-. 
Ashneer says that they indeed have a great pricing. 
The founders informed that they wanted to move the product off-the-shelves first, create demand with a low pricing model. 
Ashneer then asks about their surrogate marketing and advertising plan. 
On this too, the founders were really clear. They intend to create a parallel range of zero alcohol products for surrogate advertising. 
The sharks then asked about the current investments (if they've raised any money). They inform that they've done a friends and family round of 1.1 crore at a 10 crore valuation.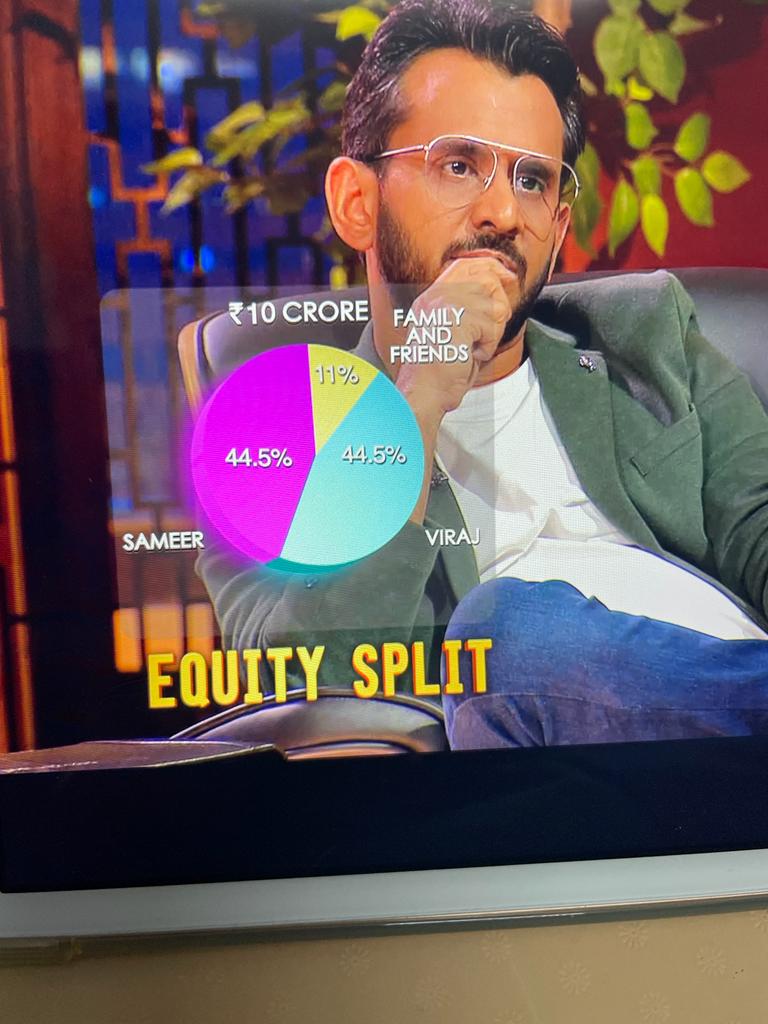 On this, Aman asks why you ask are you asking money at a high valuation now. 
When they first raised money from friends and family, they had just started, had zero sales, and now they have a 40% M-o-M growth rate. 
At this moment, the sharks ask the founders to leave a tank for a moment and get into a discussion (time for an all shark offer). 
When the founders come in, Ashneer informs that everyone is interested in the brand. 
Asks about the current shareholding - split between the two founders equally. He informs that this is a big game with a lot of risk. They'd need a lot of money (more than just 50L) and gives a collective offer of INR 1 crore for 10% equity. 
Offers for In A Can at Shark Tank India
Offer 1: All Shark Deal - 1 Crore for 10% equity 
The founders accept the deal
Final Offer & Deal for In A Can @ Shark Tank India
Got 1 crore for 10% equity from all the sharks
Did you like Shark Tank India Episode 20? 

While you're here: 
Check out our recent posts on Shark Tank India