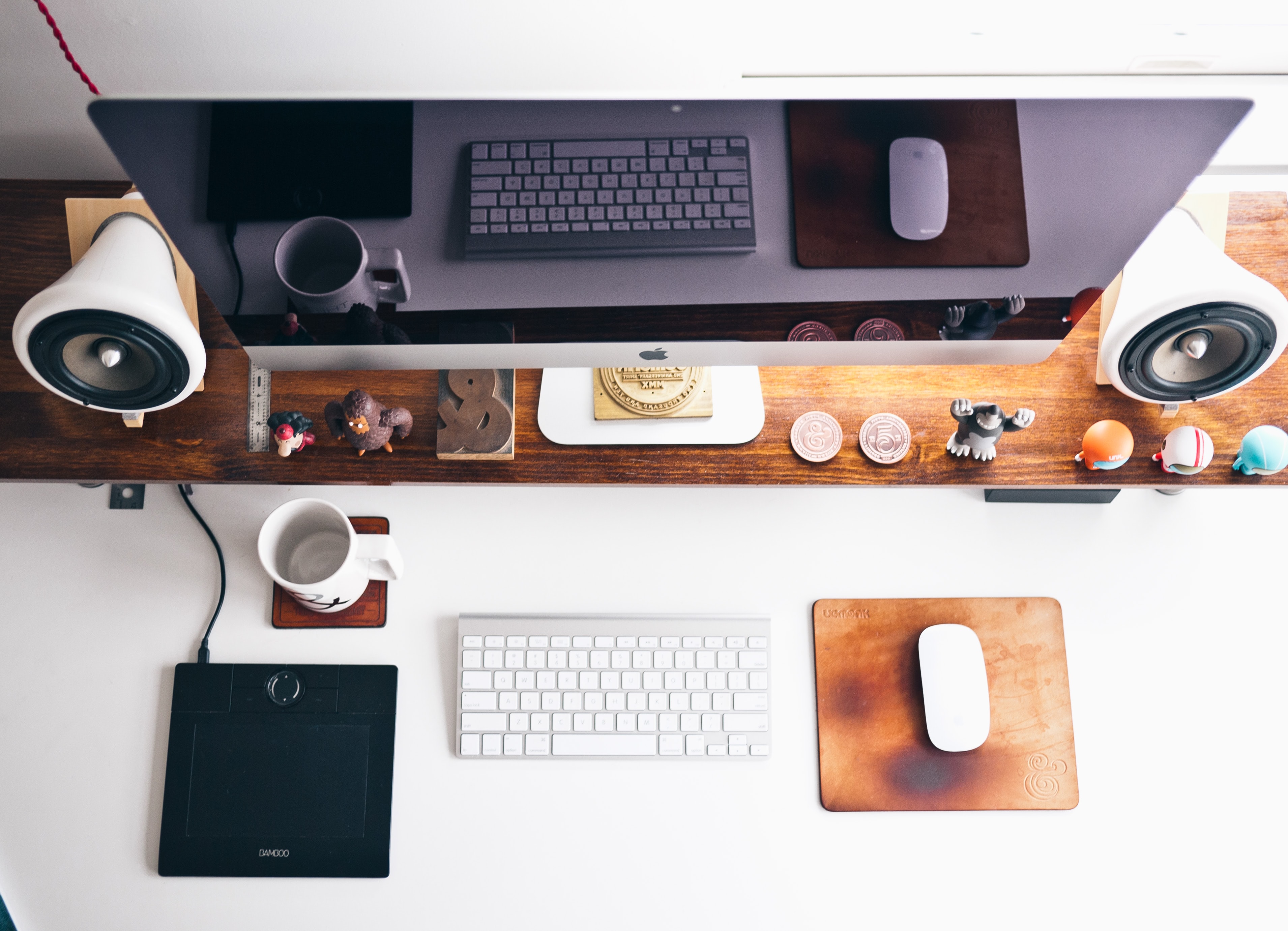 "Buy this tool to save time!" 
"Join this free course to grow your business."
"Avail this limited-time offer and get everything you need to succeed as a startup owner!" 
If you're a business owner in India, you must have seen such offers on your Facebook, Instagram, or other social media feed. 
When you launch your business, it feels like the whole universe is conspiring to make you buy 'this tool, 'that course', or offer an 'exclusive access' to something you don't fully understand. 
The truth is — everyone is trying to sell their product to you.
Post-COVID, there has been a phenomenal increase in the availability of tools, courses, software, apps, and solutions that help business owners.
Some help you save time; some help you promote your services/products, and some even promise the moon. 
Remember those distributors in your hometown that sell their products to small shopkeepers?
The B2B startup space is somewhat like that. Business owners like you are the target audience of such startups, gurus, and tools. 
As a small business owner or solopreneur who has just begun his journey, you can be lured into buying something you never needed at this stage. 
FOMO makes us want the best (and everything that we see) from the beginning. But that's like buying a sword for chopping vegetables. 
Top it up with the misleading ads of big players who make you feel it's easy to start online (if you give them money), and you often end up being lost and confused. 

Don't worry; you're not alone. This happens with all of us, even those who've been building, launching, and growing their business for years. 
Dealing with Shiny Object Syndrome 
Have you ever seen a kid at a fair? 
She's all starry-eyed, fascinated by the million things around her. 
You're just like that kid in a fair as a first-time entrepreneur. Whatever you see, you feel like grabbing it. You think it will help you do better. 

The phenomenon is called the Shiny Object Syndrome.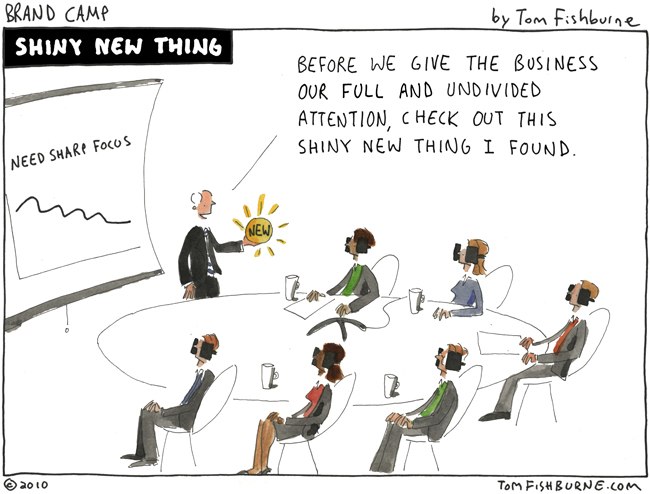 That's what happens with everyone. Instead of focusing on things that matter, we're lured by the 'shiny new thing' in the market. 
It might be Facebook ads, SEO, a new marketing tool, a platform that helps you build a website or an investment scheme. You're thrown off your path (building and growing your business) by this shiny new opportunity to grow your business. 
When you chase such an object, you think you're 'staying updated'. But when you're always driven to try out 'new things', you suffer from the following problems: 
You start burning a lot of cash trying 'shiny new things' launched in the industry. 
You rarely complete what you started. Every time you find something exciting, you hop on to that opportunity. 
You're never focused on one goal. Instead, you try doing things half-heartedly, leading to small (or no) wins. 
You never plan for the future, seriously. You take one day at a time and end up wasting time without a focused roadmap. 
You appear confused among your peers, staff members, and customers. This hampers your ability to achieve anything, let alone profitability.
जितनी चादर हो, उतने ही पैर फेलाने चाहिए! - Famous Hindi proverb
The same applies to a business too. 
Instead of wasting time, money and energy on the 'next big thing' in your business, you should focus on the basics. Rather than buying every tool, consulting, course, or service that promises 'growth', you should build a solid foundation that helps you breakeven, and profitable. 
The truth is - you don't need to spend much money in the beginning to look glitz and glam in the crowd of online startups. 
So, what do you exactly need? 
Two things: 
Firstly, a solid reason for starting a business tied with your goals for the company in the first one, two, and five years.
Secondly, you need a few tools in your kitty to make things work in your favour.
Tools to Help You Launch and Grow Breaking the Bank
Irrespective of your business idea or the industry, you'd need these five things to start apart from your business essentials: 
A marketing website to explain your services, products and proposition

A blog to start an organic marketing channel that brings visitors and makes you appear credible to the online audience. 

Design and writing support to stay active online 

Central dashboard to manage clients, orders, invoices etc. 

A tool or a person to manage your social media handles 
While many all-in-one solutions promise all of the above, such tools & solutions generally cost a lot. And it's not viable to hire a consultant/agency that caters to everything at the start of a business. 
So, I've compiled this small list of must-have tools as a first-time entrepreneur in India. 
These tools are either free-to-use (with limits) or are available on a lifetime deal (you only pay once and use them as you please, forever).
The 'affordable' price tag make these tools more 'viable' for anyone who's just starting up. I'll keep appending this list with more valuable tools and free alternatives in the future. 
Carrd.co

— One-page Responsive Website & Landing Page Builder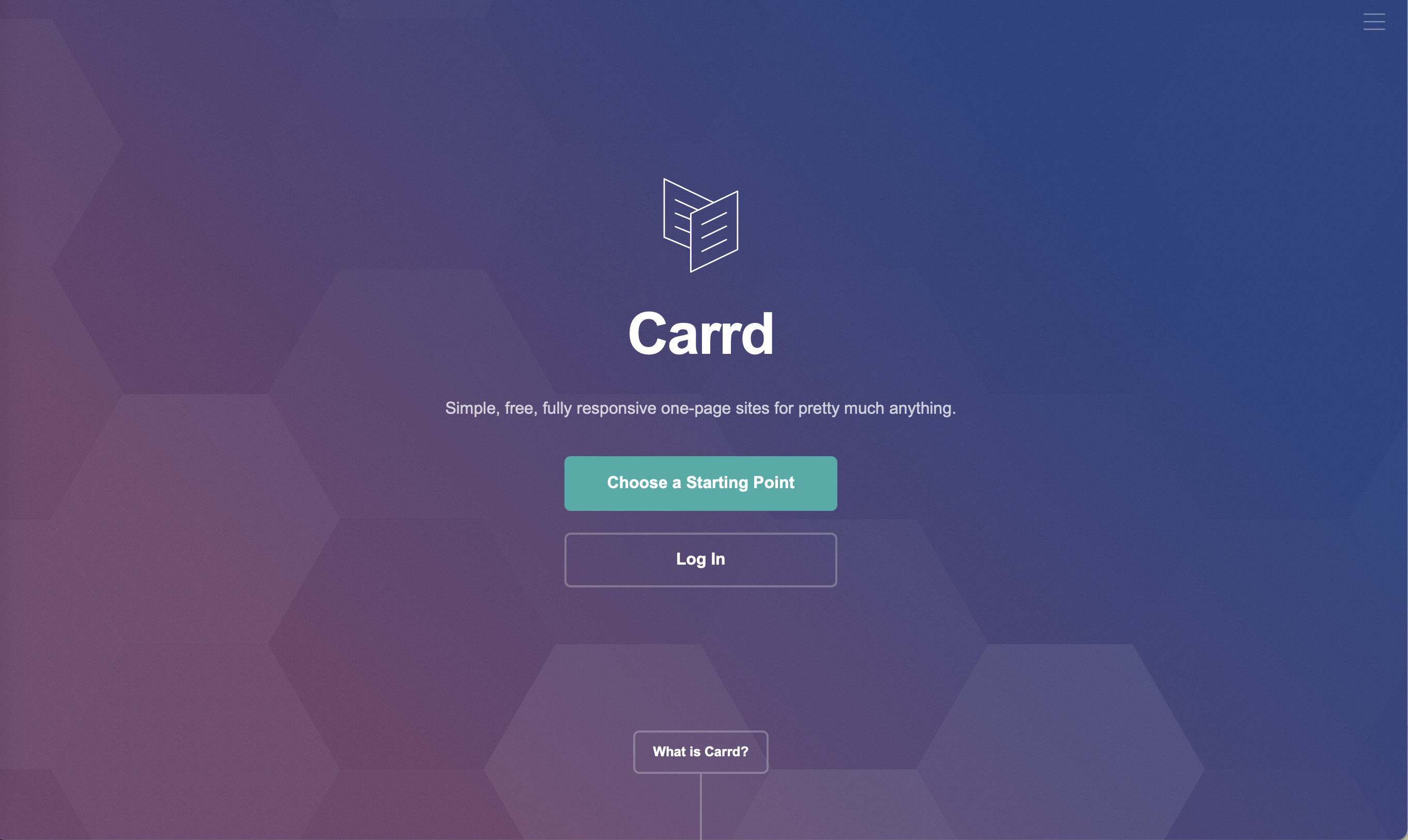 Carrd is an amazing tool for launching one-page websites that you can use to promote your business. All you need to do is sign up for the website, pick a template, add your details, upload photos and publish your website. 

The best part — you don't need to buy any hosting or domain name to launch your website. Carrd hosts your website for free and even gives you a free subdomain (yourname.carrd.co) for the website. 

You can use this website for unlimited time to add information about your business, share on social media or tell your customers about yourself. 

If you need to host the website on your own domain (.com), that feature is available too at a small price of $9 (less than INR 700/—) for the whole year. 
Use Carrd for 
Launching a one-page website 

Creating a digital visiting card with all the links for customers 

Hosting your service/freelancing portfolio 

Putting all your details on a single page

Running marketing campaigns for your paid marketing campaigns

Performing A/B tests at scale without paying a designer/developer

I have been using Carrd for almost two years and haven't been happier. I no longer have to spend days thinking about creating a landing page for testing or launching a side project. 
Instead, I create the copy, pick up a template and have a web page ready for A/B tests or new projects within hours. I won't hide that I even sold 'Carrd website launch' as a service to several clients looking for a one-page website for their business.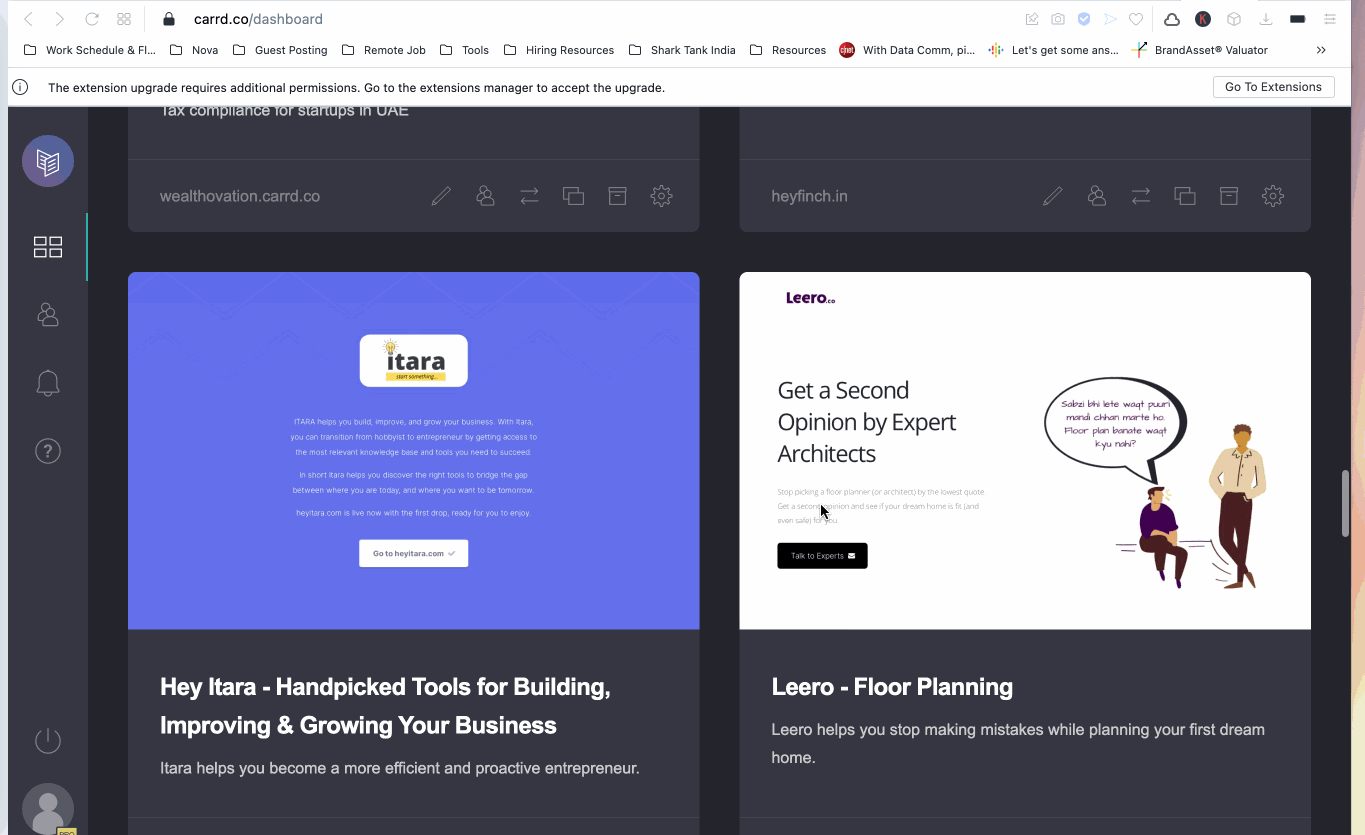 Carrd.co Pricing Plans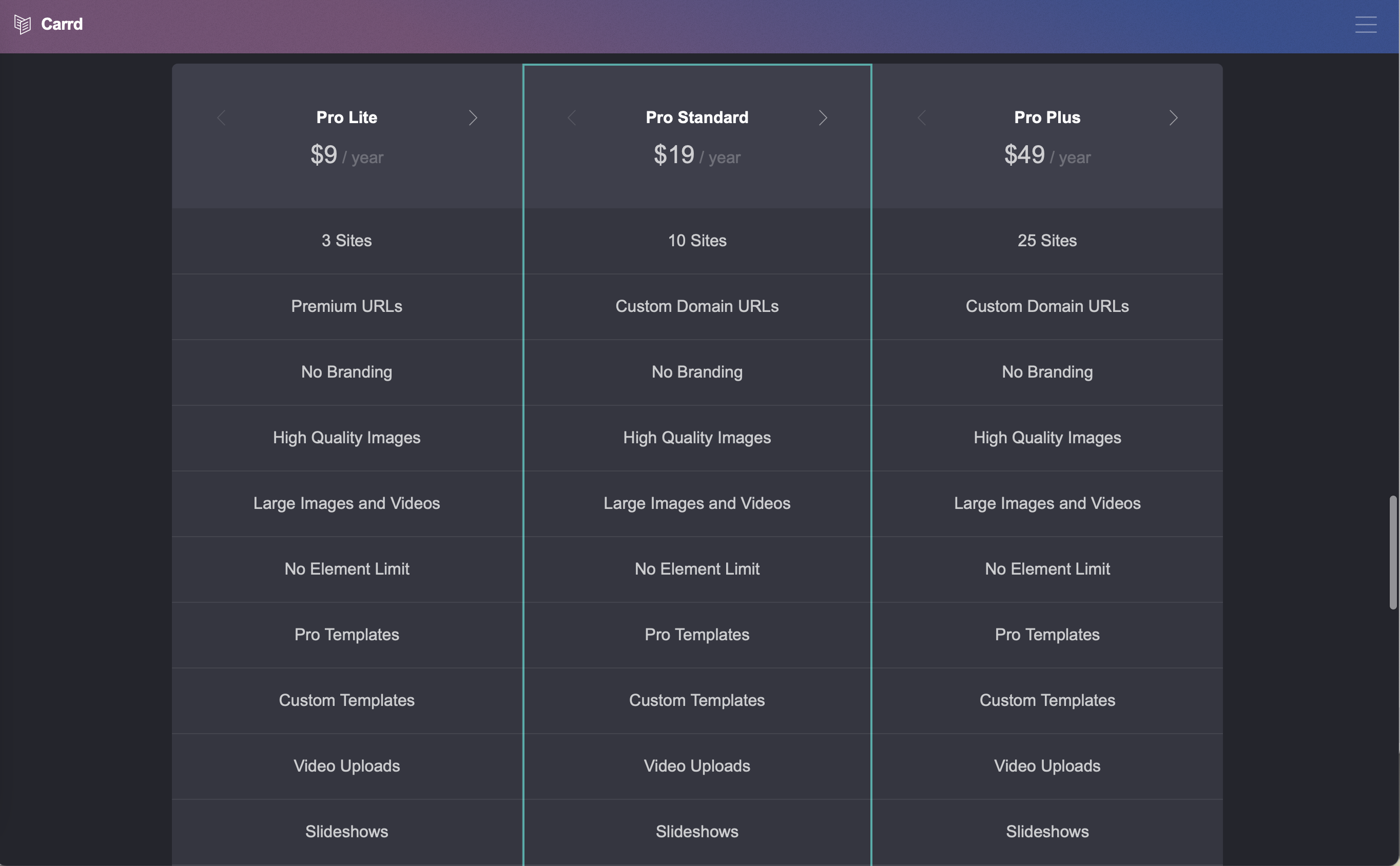 Build your first website for free, now. Discover more at startwith.carrd.co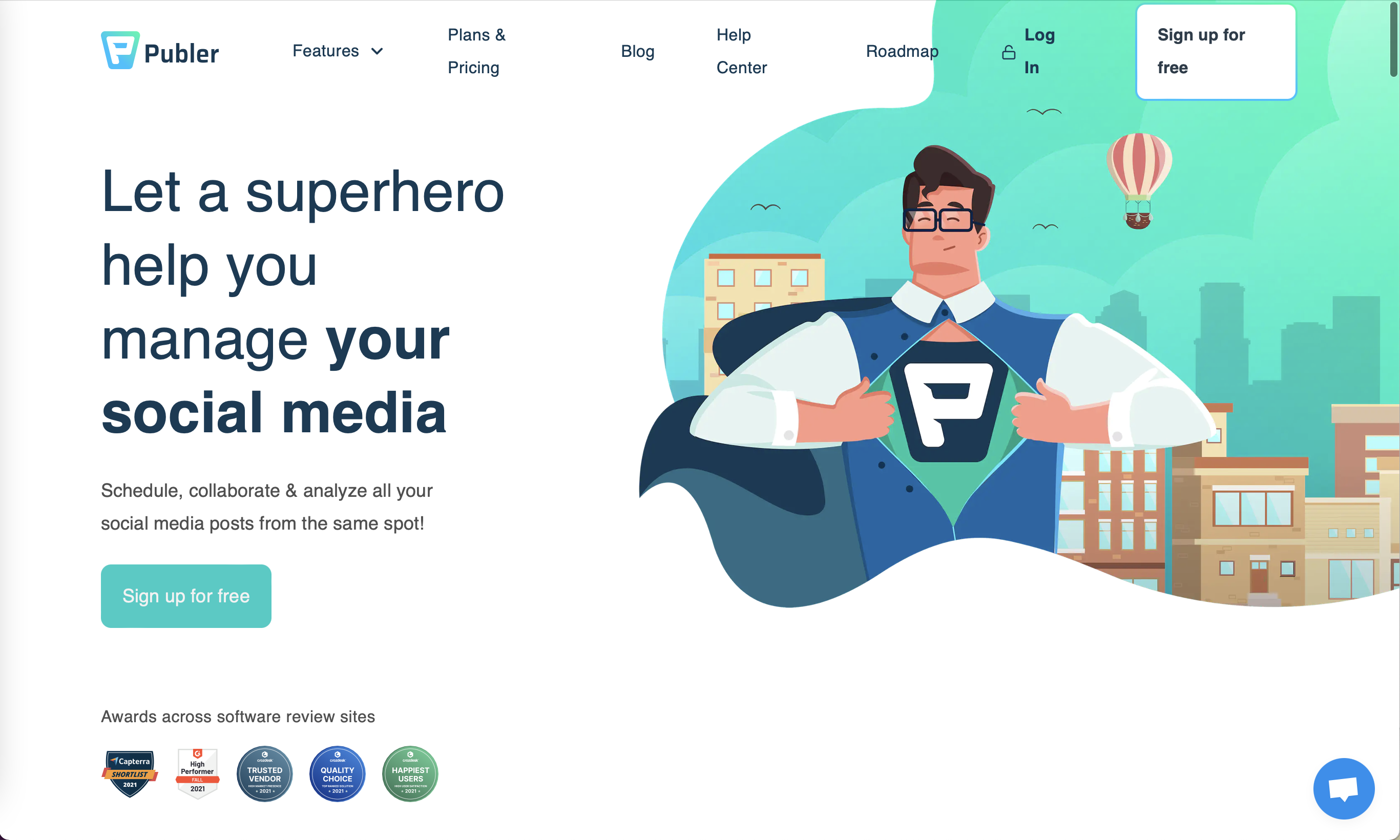 If you want to grow in 2022, you can't ignore social media. (Okay! You can ignore it, but then you would grow slower). 
"But how can I stay active on social and run my business simultaneously?" 
Enter social media automation tools like Publer. 
Publer can save you tens of hours every month to create, schedule, and stay active on social media without the fuss. 
The best part — Publer supports Google My Business posts, too. You won't find this feature in popular social media schedulers. GMB is really essential for you to boost your local SEO. 
But that's not it. You can use Publer to schedule content for your Facebook page, Twitter, LinkedIn, Instagram, Pinterest, and other social media handles. Think of the time you'd save. 
You can even automate posting by recycling and auto-scheduling your posts. If you run a blog, you can attach your RSS feed, and Publer will automatically publish your blog links to social media. 
One more helpful feature you will enjoy with Publer is its built-in link in bio tool. You must have seen bio links on Instagram. You don't need to buy a separate tool to use this functionality. 
This means you can instantly link all your Instagram posts to a particular page on the website or a product page. Isn't it great if you're running an Instagram small business and looking to generate sales from their followers? 
Use Publer for
Scheduling social media posts on Twitter, FB, LinkedIn, Instagram, Pinterest & GMB 

Add Link in Bio functionality to your Instagram page

Automate blog posting on social media 
I bought Publer LTD back in 2020 but haven't used it much.
But recently, I've started being active on social and realized how much I had been 'fussing' about it earlier — primarily because I didn't like to stay active 'everywhere'.

Publer solved my problem entirely, It allows me to create posts, tag them based on themes, pick channels, and forget about everything, while it keeps posting throughout the week.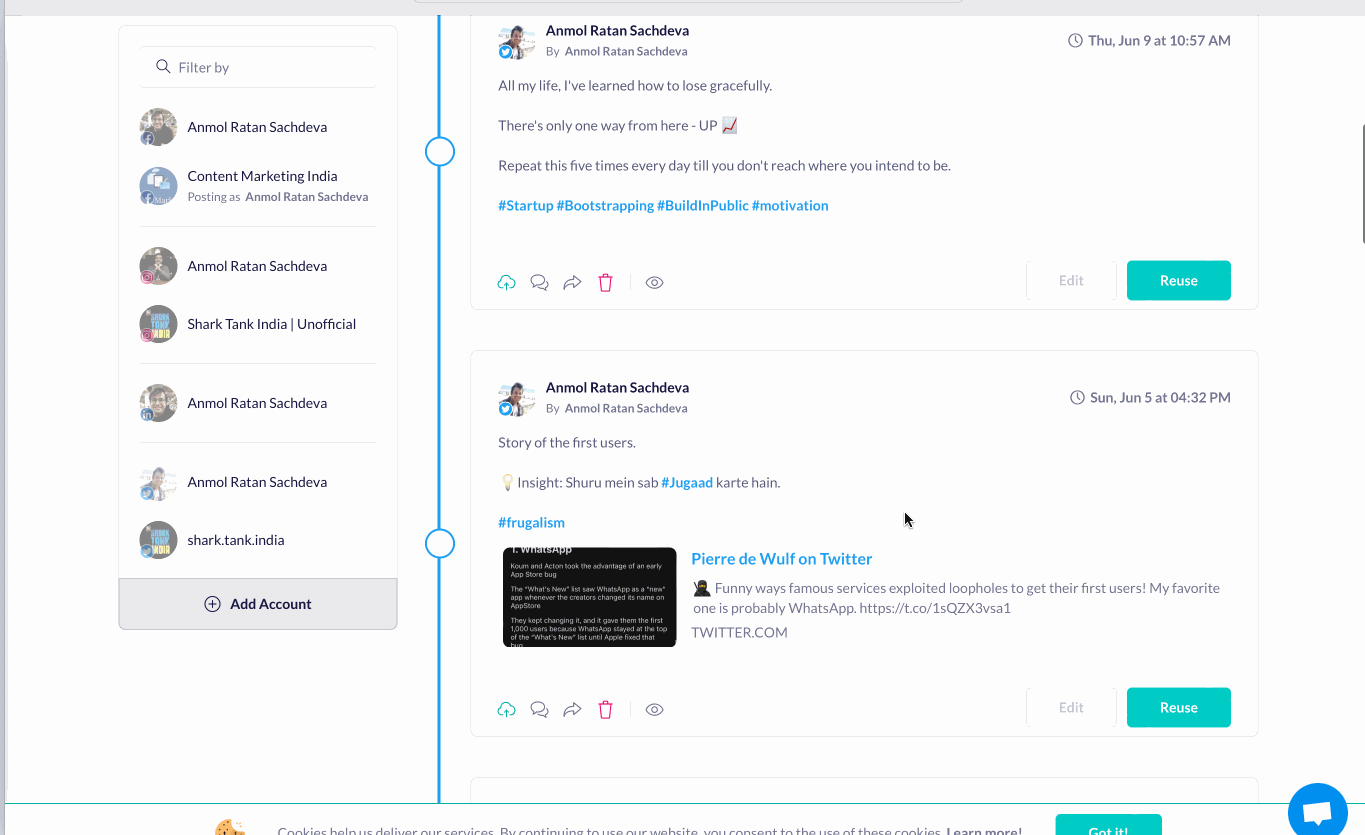 I've also linked RSS of this blog for auto-scheduling blog sharing to my social handles quite a few times. I even ended up writing about a Twitter automation hack powered by two tools I mentioned here — ClosersCopy and Publer.
You should check it out if you're thinking of using social media for your business in the coming months. 
Publer Pricing Plans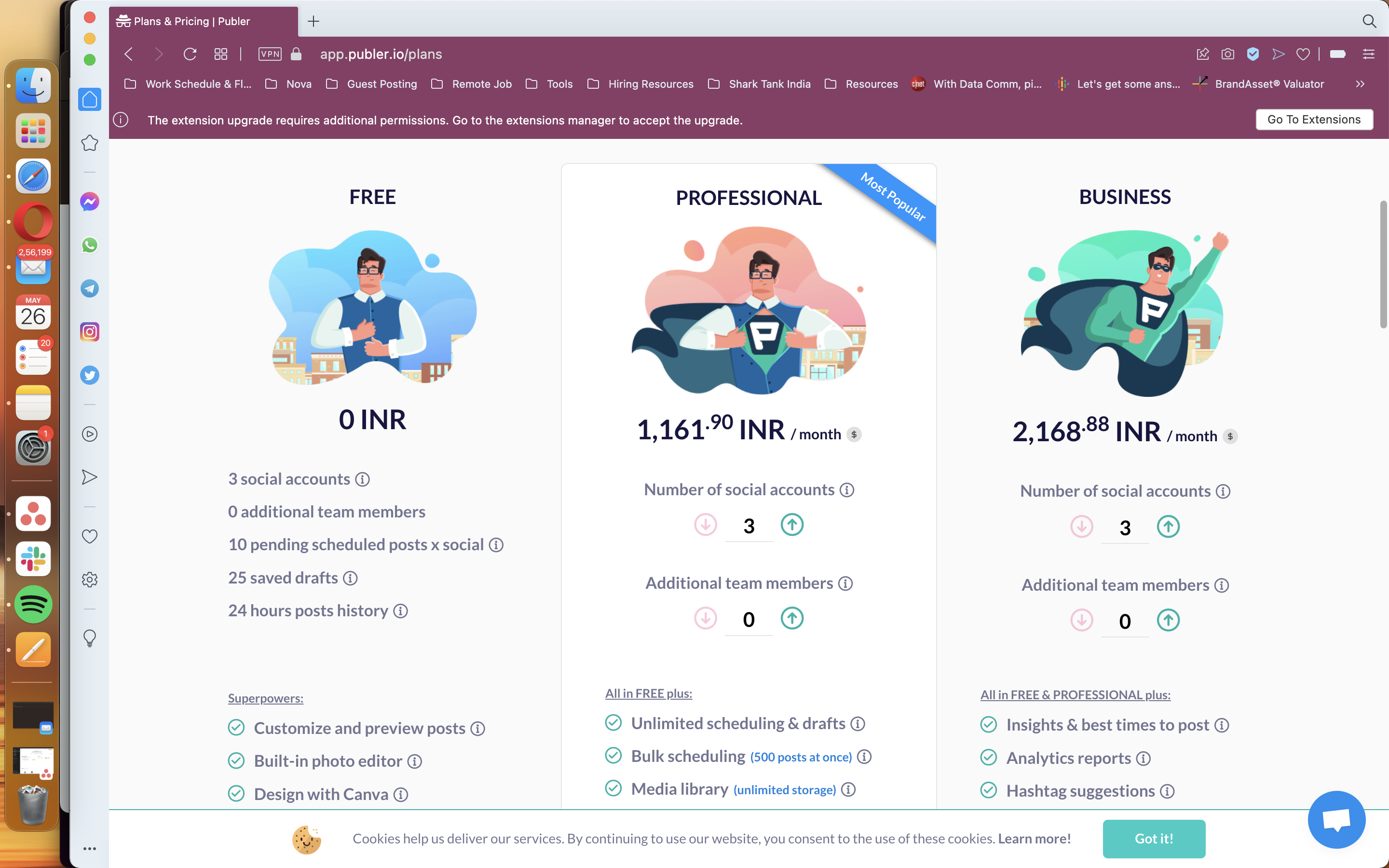 Try Publer Now. Free for up to 3 social accounts. 
Publii

— A Powerful WordPress Alternative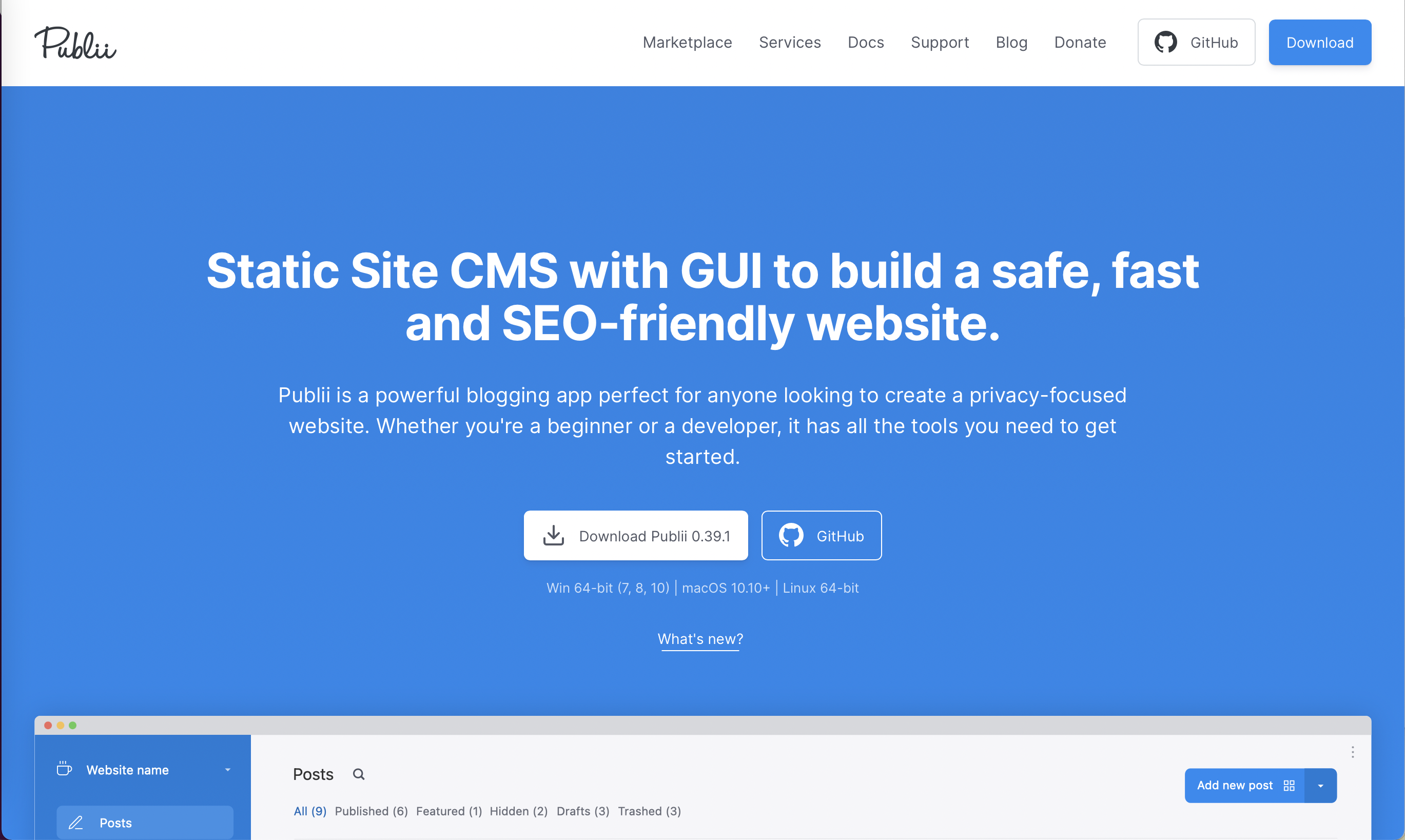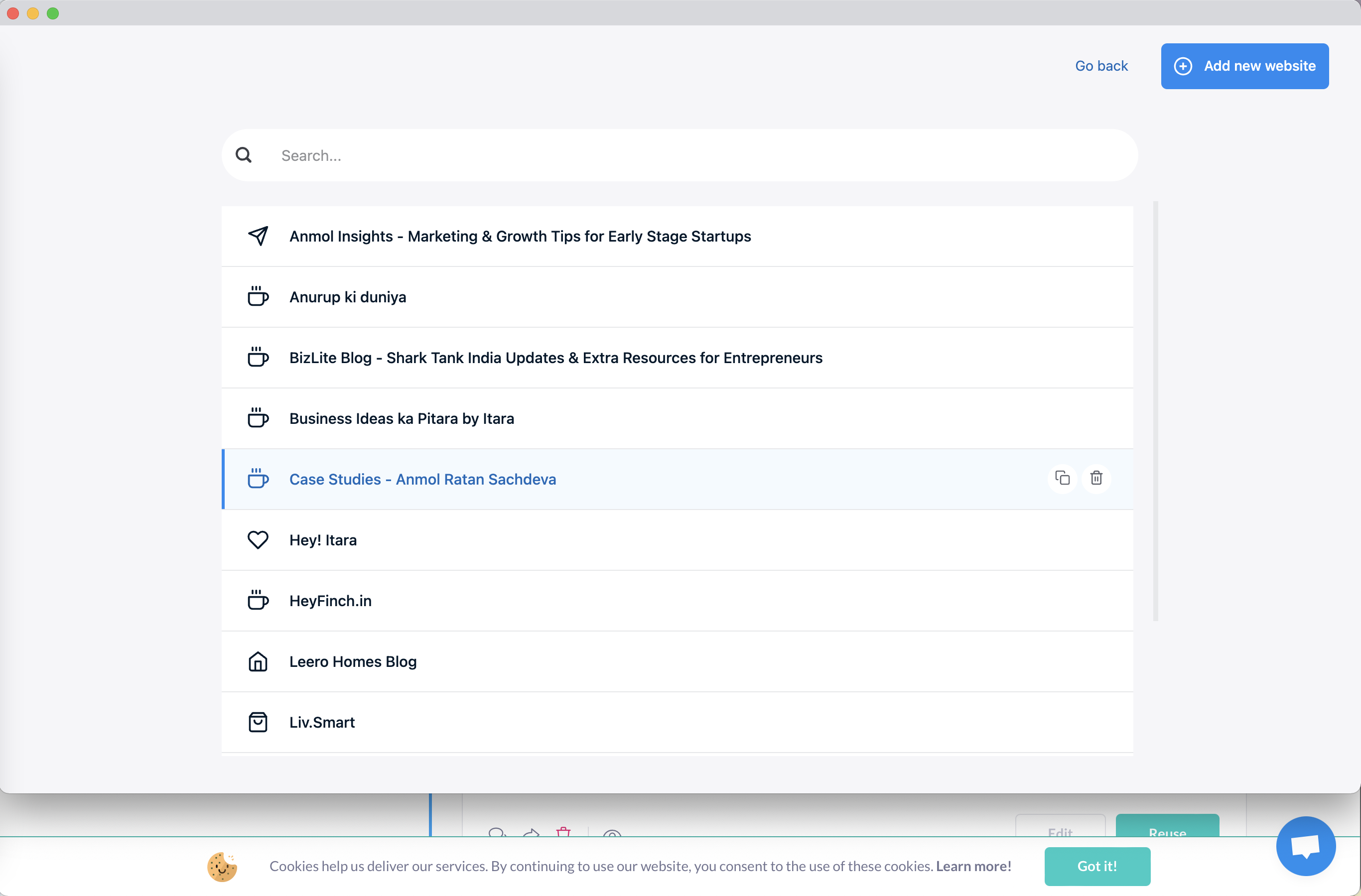 In fact, this blog too is built and hosted using Publii. And you can see how clean the UI is.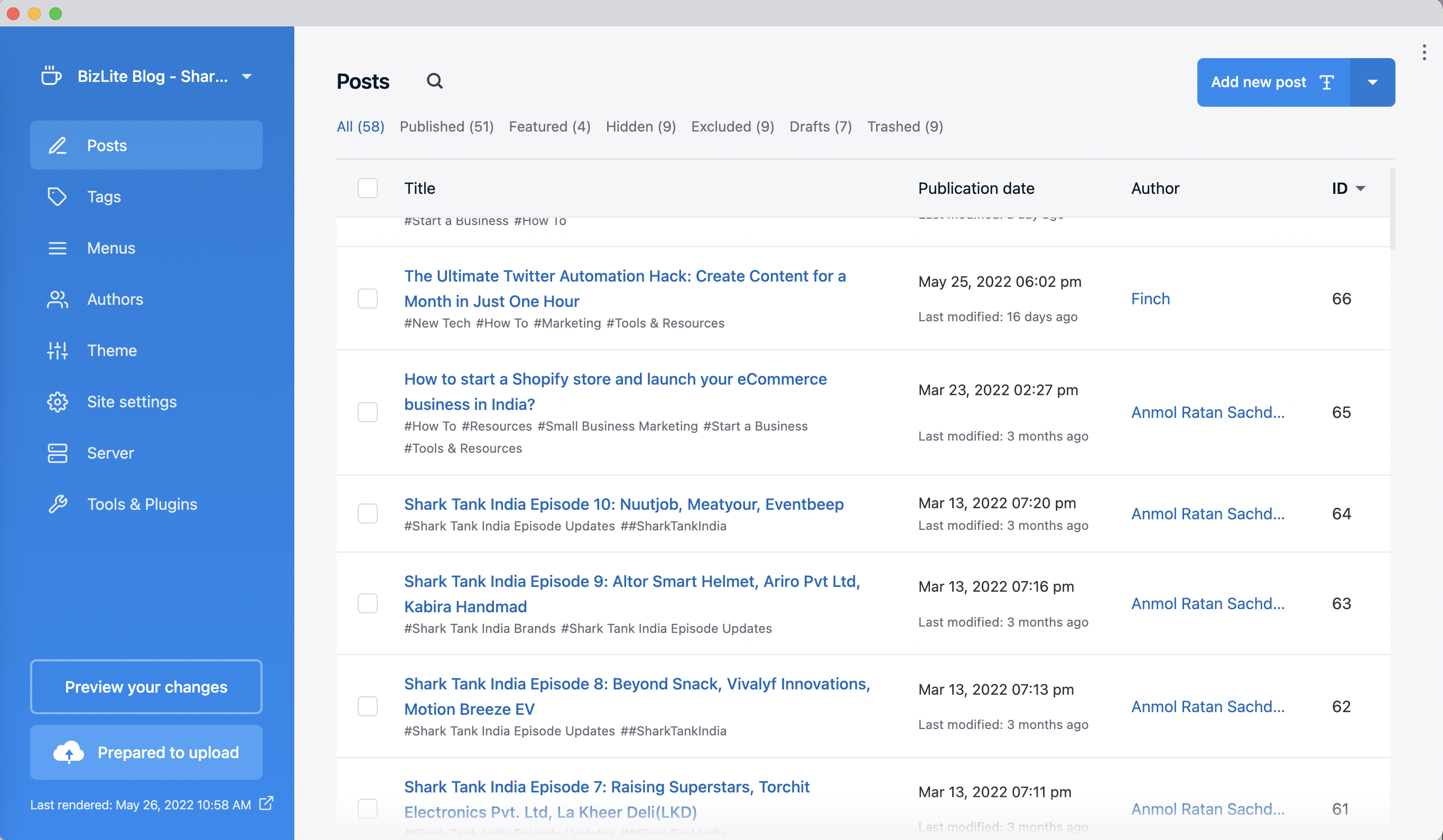 The best part for a startup entrepreneur or anyone who's thinking to start a blog — Publii is completely free, and you can use Netlify to host your first blog almost in an hour. 
Use Publii for 
Creating and hosting a clean blog with fast page load speeds 

Starting your organic journey among search engine results 

Managing your blog on your own device (laptop, desktop, etc.) without a clunky UI or dashboard 

Launching your blog without paying any fee (even host for free using Netlify) 
Publii Pricing Plans
Publii is free to use for anyone and everyone. There is a marketplace for Publii blog themes and plugins, though. You can buy your desired theme by paying a one-time fee. 
SuiteDash — Powerful Small Business Suite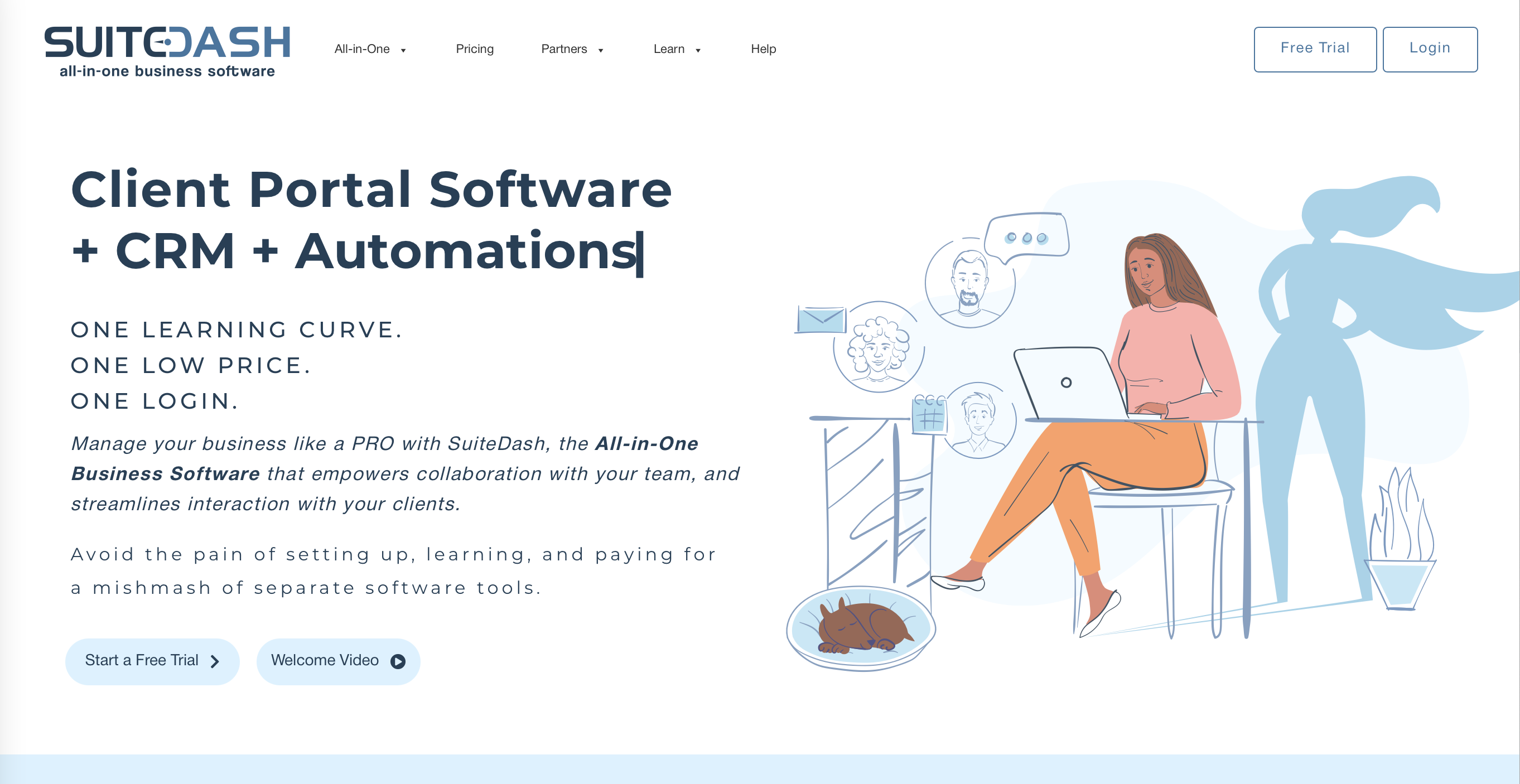 Have you heard of the quote — "Jack of all trades, master of none"? 

Well, it seems that wasn't the full quote. The full quote was — Jack of all trades, master of none, but still better than the master of one. 

This quote essentially defines what SuiteDash is all about. 

Email marketing, CMS, invoicing, digital proposals with eSigns, forms, automation and what not — SuiteDash feels like a powerhouse for small business owners and busy entrepreneurs. 

If you are looking for one single platform to manage 'everything' about your business — operations, automation, marketing, client management, invoicing, payments, and more, try giving SuiteDash a try. 

I started using Suitedash in 2020 when it came live on AppSumo as a lifetime deal for the first time. 

To be honest, I wasn't impressed with the first look. I even refunded my first purchase and ended up repurchasing it after failing to make Zoho useful for my freelancing business. 

Since then, SuiteDash has been a reliable companion.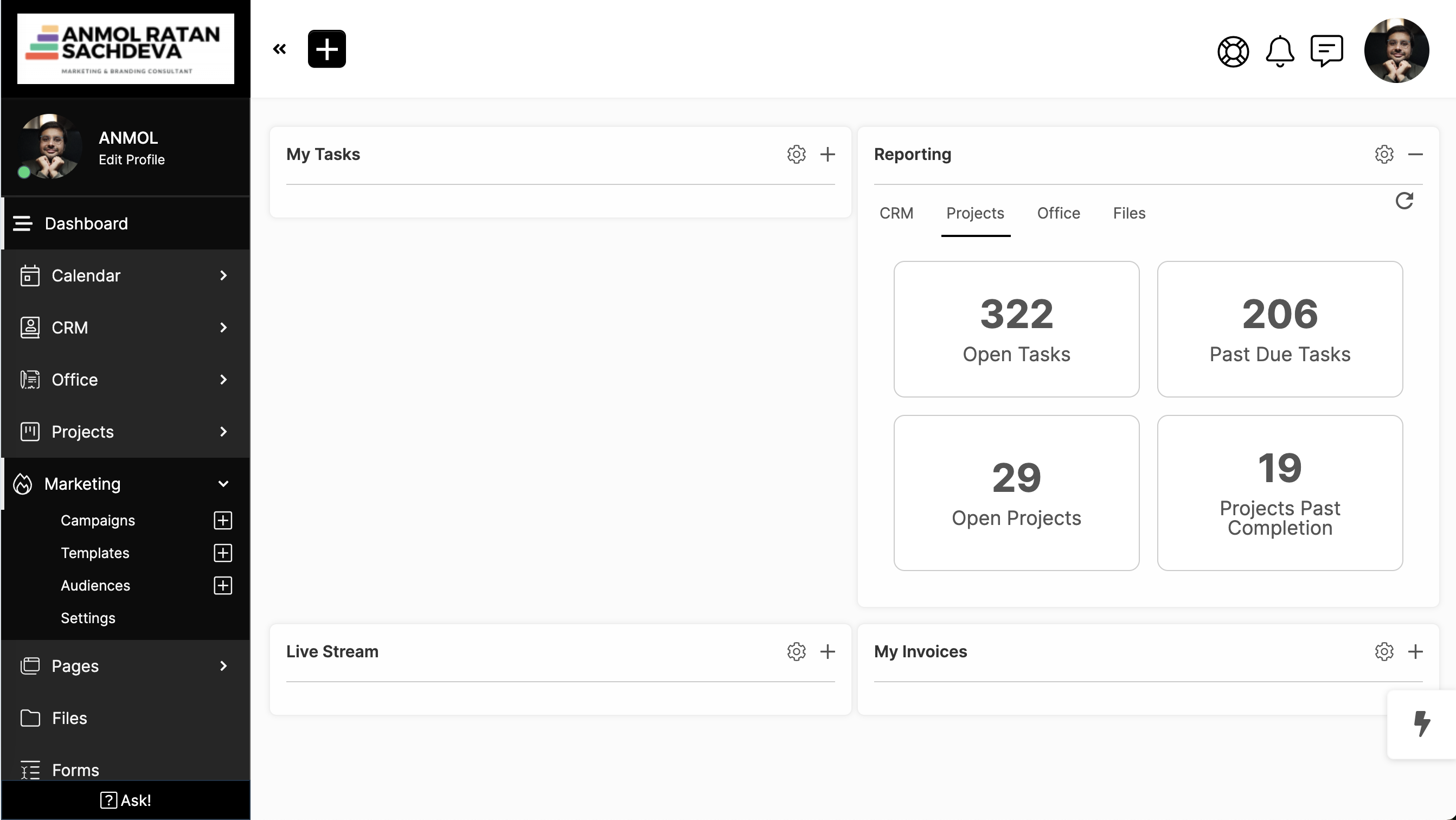 Yes, the UI needs a lot of work, but the power, reliability, features, and quick support by the dev team is something that compensates for the old-school UI. 
I ran my newsletter— FreelanceBytes, hosted all my client data, gave all my clients access to a branded dashboard.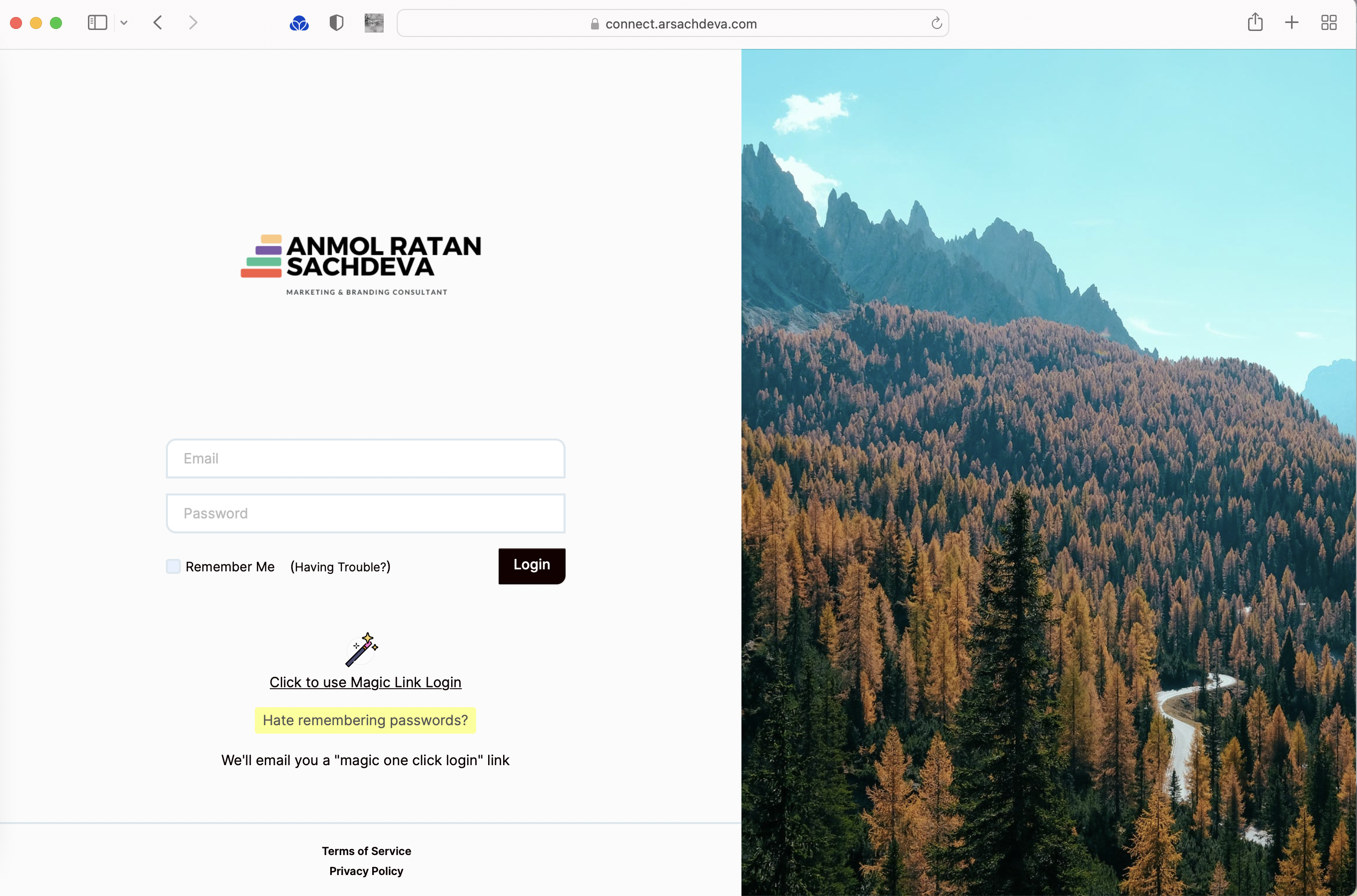 I took care of everything on the client management and business growth front since I started using SuiteDash. It won't be wrong to say that having SuiteDash with me feels like having at least two virtual assistants who take care of many mundane tasks, at times. 

The SuiteDash academy and their resources teach useful concepts around process automation for small businesses. So, don't forget to take a look. 
Use SuiteDash for
Managing invoices, proposals, documents, and estimates to send to your clients 

Creating powerful automations to simplify daily admin tasks 

Create a client portal with online subscriptions and payment gateway 

Run email marketing campaigns 

Manage your client information and their projects/workflows 

Create and share a white-label mobile app for your business that your clients can use 
SuiteDash Pricing Plans 

SuiteDash has an interesting pricing strategy that divides the entire suite into three plans. Each has 'something better' than the previous plan. The SaaS tool is available for monthly pricing as below.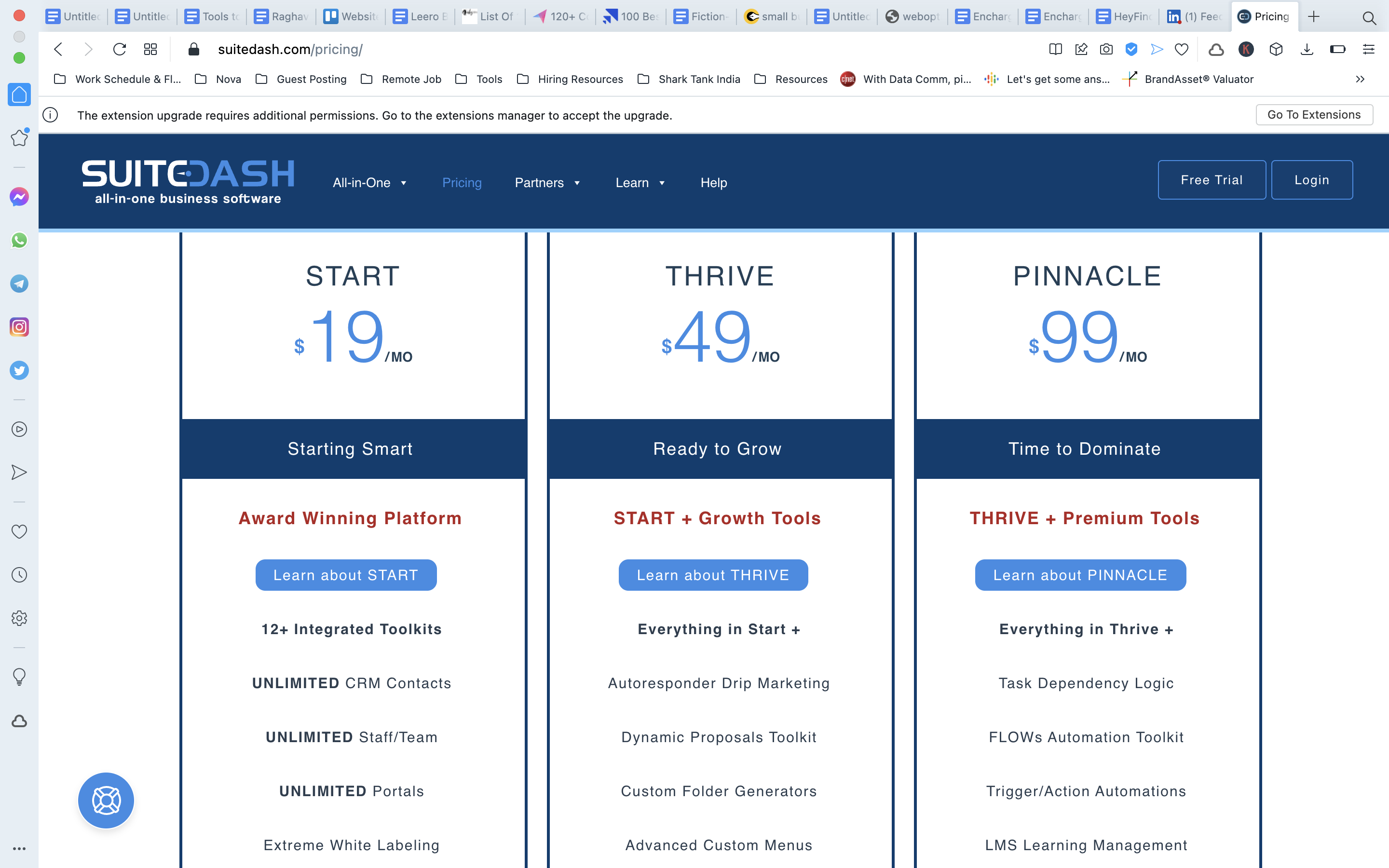 I know that's pretty steep (and even costly) for an entrepreneur in India. But wait! 
It also has a lifetime plan.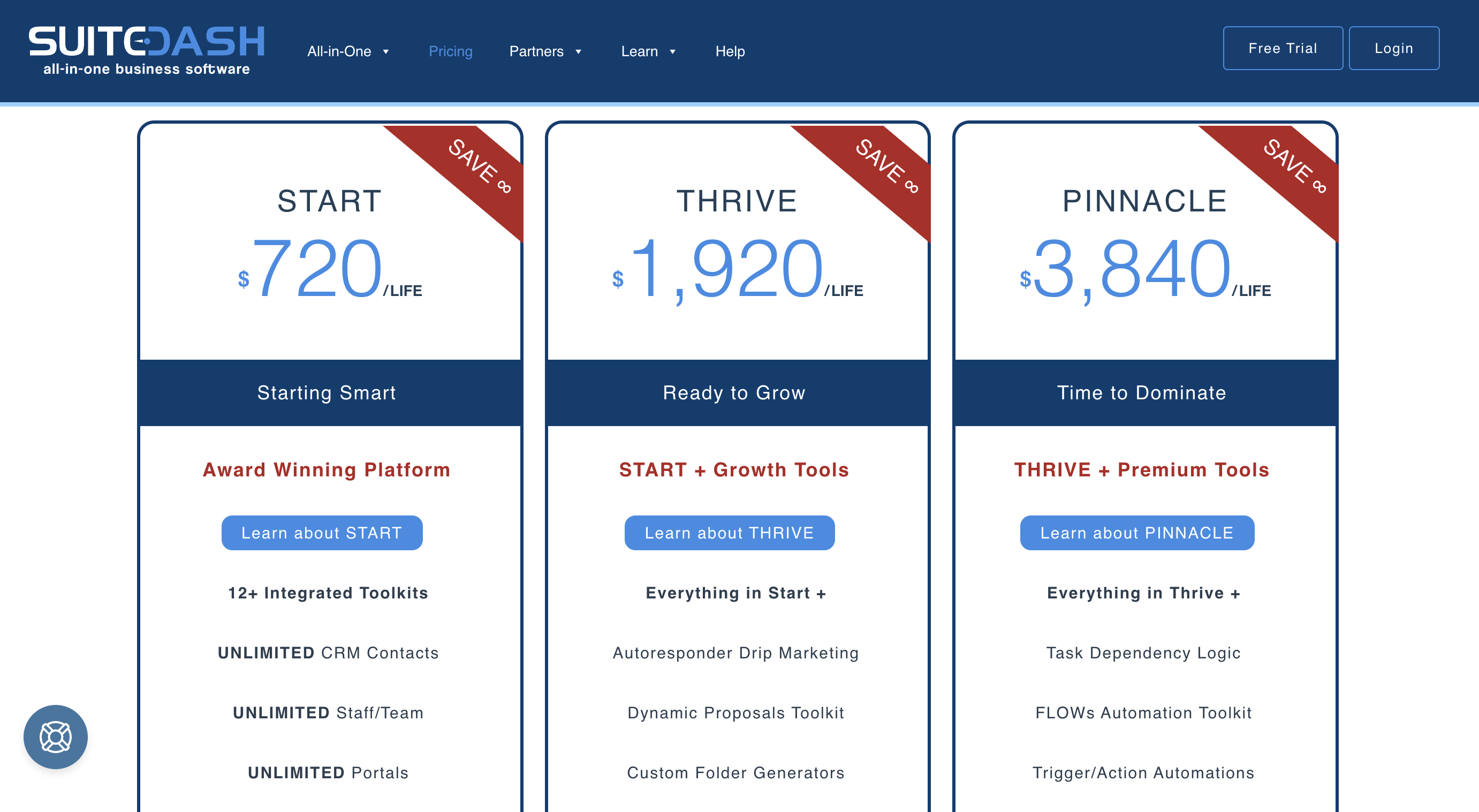 Did I tell you that SuiteDash also offers secret keys that allow you to enjoy all the benefits at a one-time cost. SuiteKeys, as it's called, is an exclusive offer for current users to promote to their friends, family, and readers. 
Check out SuiteKeys features, pricing and plans and save $350+ on lifetime pricing plan with SuiteKeys if you're interested. Trust me, at this price, you'll recover the money invested in less than six months — no matter what business you are into.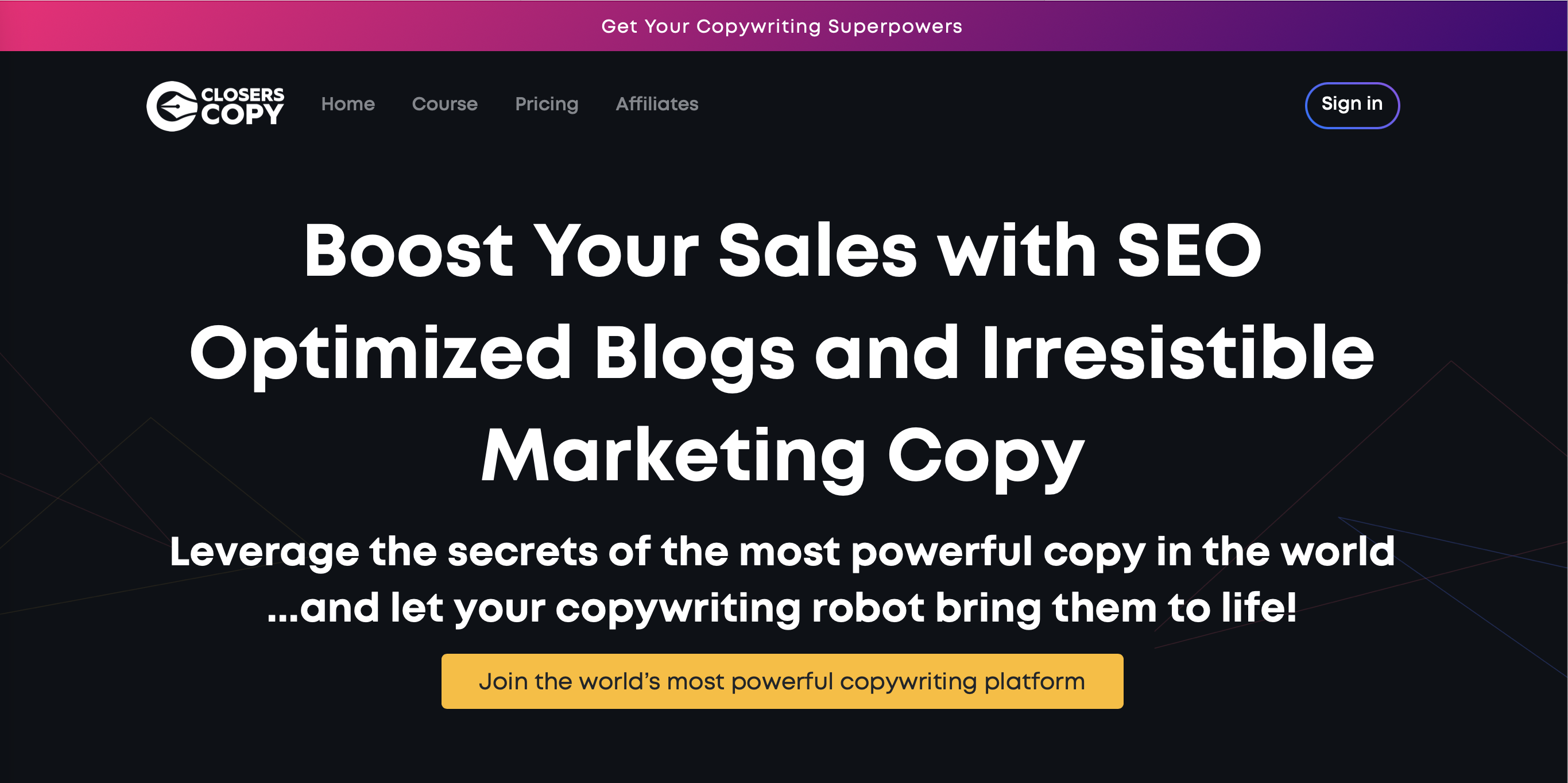 Do you often struggle to write things about your business?
Maybe, you get stuck posting on social media, creating a small banner for promotion, or something else. 
You must have desired for a website with great copy for your business. Even a blog, maybe. But even with all the tools that help (which I listed above), writing has always been a struggle.
I have worked in the content industry long enough to understand that most business owners are not skilled writers. They often lack the skill to explain their business in writing. That's what stops them from growing. 
And the increasing cost of hiring an agency or a freelancer for your day-to-day content needs isn't exactly feasible for someone who's just starting up. 
Enter an AI writing tool like ClosersCopy. 
ClosersCopy is an AI writing tool that helps you write anything and everything — from landing page copy to websites, blogs, sales brochures, Facebook ads, and more. 
You can even train your AI to do things you always wanted to do, but limited writing skills have always stopped you. 
The best part: ClosersCopy isn't like other AI writing tools that don't have a large library of templates to start using or a predatory pricing plan. 
For a one-time payment, ClosersCopy gives you unlimited access for life. Also, the community frameworks within ClosersCopy mean you'll never be short of content ideas (or writing powers) to use writing for growing your business. 
Use ClosersCopy for
Create social media posts 

Find content ideas for your blog or social media

Write sales copy for your website or landing page

Perform blog research and writing a blog

Do anything for which you need a writing assistant or content writer

Train your own AI writing frameworks 
Like I was sceptical about trying every other tool on the list, I was with CC, but I am amazed by its capabilities. So much so that I ended up starting a side project based on CC — HeyFinch.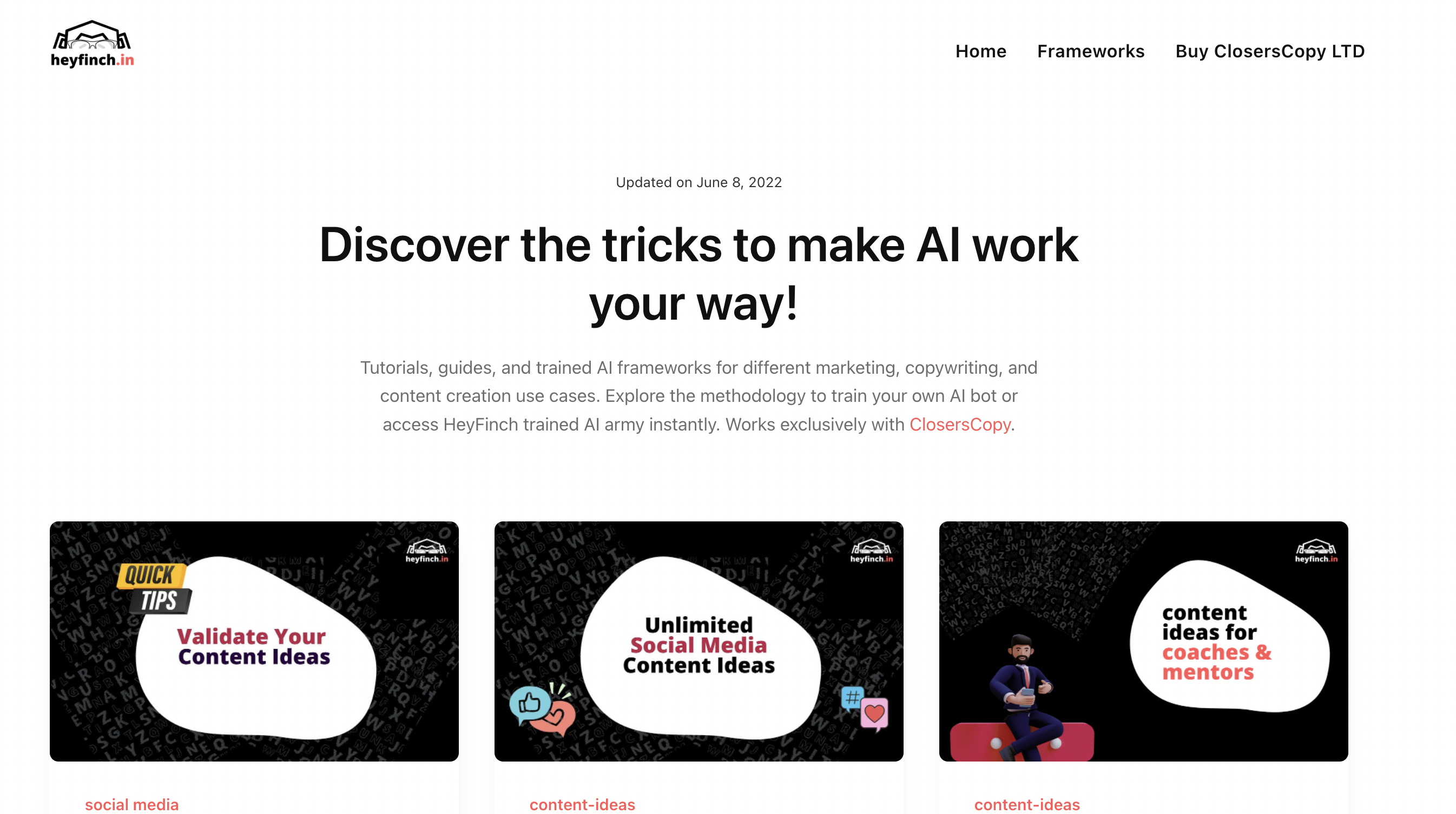 ClosersCopy Plans and Pricing 
ClosersCopy is available on both a monthly and a lifetime plan as below. You can choose the one that suits your budget.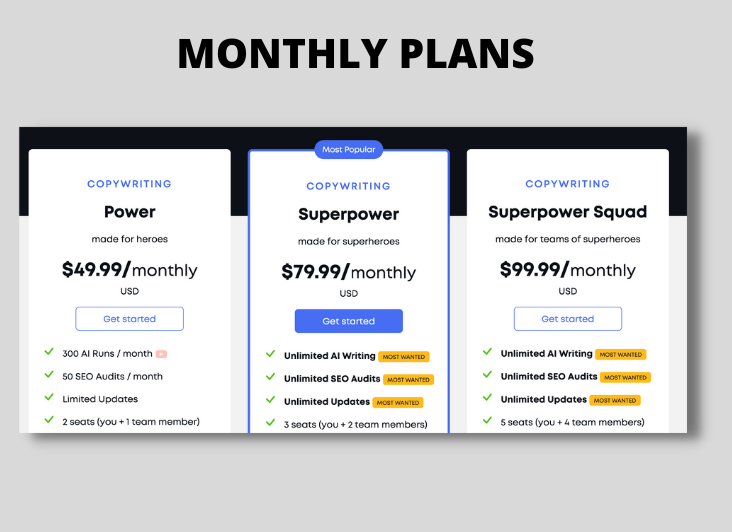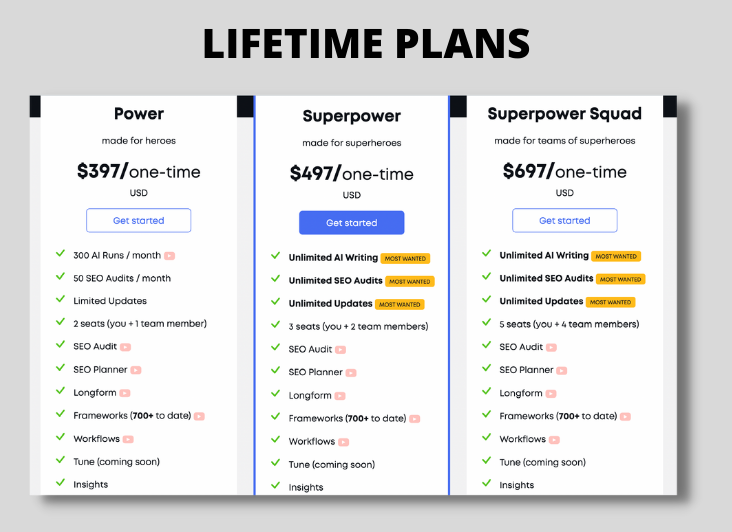 If you ask me, you should opt for a lifetime plan. A Solo plan is available for $297 for solopreneurs or one-person startups. 

You can Use the Code LIFETIME15 to bring down the price to $230+ and get all the features at a small price compared to the money you'll pay to a freelancer in a few months if you choose to hire someone. 
Read More: Should You Buy ClosersCopy in 2022? 
Use CODE LIFETIME15 to buy ClosersCopy Now
More Tools for First-time Entrepreneurs & Small Business Owners
Canva - Free to use design tool with 1000s of readymade templates for social, blog, and more. 
Dukaan app — Create/convert your offline store into an online store. Good shopify alternative (Available on Lifetime Deal on Appsumo right now) 
Liveplan — Business plan creator 
Namecheap — Buy a domain name for less than GoDaddy (and other popular domain name providers) 
Instamojo — Another shopify alternative for India with an affordable annual pricing plan. Comes with payment gateway, professional email, and more. 
Khatabook — An indian bookkeeping solution for small businesses 
Still searching for more tools? Follow this link for a free access to Itara tools library and choose from 100+ tools to build, improve and grow your business now. 
Got everything? Go, rise and shine now! 
These tools are everything you'd need to start, build, improve and grow your business in the first few months. If you use them wisely, you'll soon have a flourishing business that pays more than what top 10% Indian's earn annually. 
So, use them wisely.
And if you're still stuck with a business idea, give these low-cost ideas for first time entrepreneurs in India a glance. Who knows, where will it take you. All the best!