Growth
Startup Marketing Basics: How to Create The Perfect Content Marketing Strategy?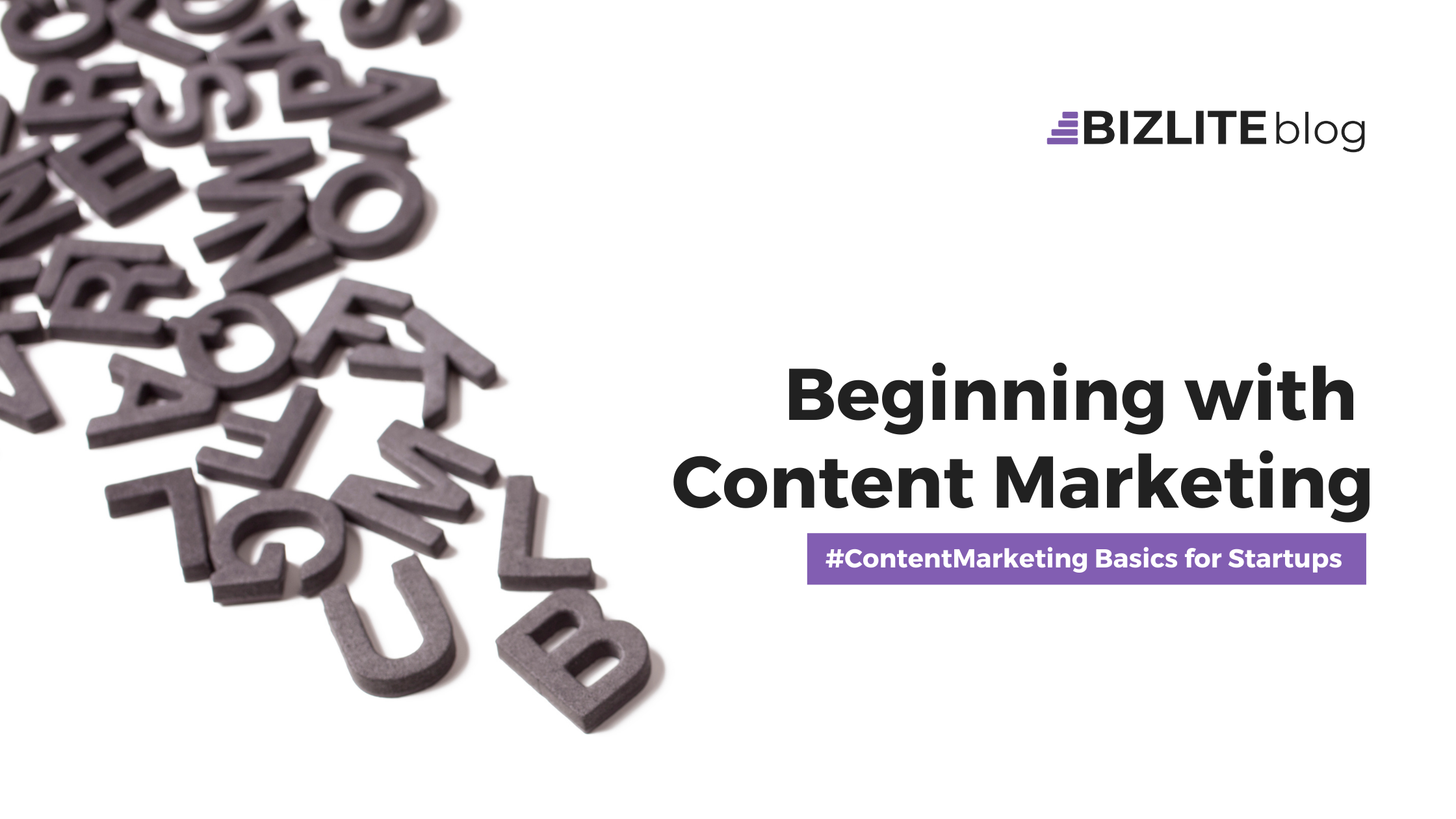 Your co-founder says you should publish more content. You've read about it all over on the internet. Naturally, you kickstart content marketing by building a content team. 
Now it's been six months but it seems that your voice is falling on deaf ears. Every time you publish a blog on your website or upload a social media post, you hear crickets. 
How can you fail? Everyone says if you're consistent, the results would show. 
Still, you're right where you started, with just heaps of content talking about you scattered on your website (and maybe around the web). 
---
Well, let me break a bubble for you - content won't take you places if you keep ignoring the bigger picture. 
Publishing content won't bring you eyeballs if it doesn't answer a searcher's intent, you don't distribute and re-purpose it well enough.  
Content is the 'foundation' but not everything
You've been reading all over the internet that if you're in B2B, content marketing is your ticket to the big leagues. And if you're a D2C brand, you need to have content to engage your audience and create an organic footprint. Right? 
The problem with just creating content- no one cares about your efforts. It's no rocket science. 
If you don't have a community, you won't be able to bring eyeballs. 
Well, it's true that if you put content, the SEO benefits will kick in, people will discover you online, but how many search queries do you think you can cover, without analyzing the search intent? 
Are you getting my point? 
The problem with your strategy is that you are not spending enough time sharpening your axe before using it. 
You still don't have the right product-market fit, your positioning is confusing and you don't know who your ideal customer is.  
With these problems, you are just like a blind man trying to cross a busy road- the crash is imminent. 
True that content is the foundation of everything - you need quality content. But content alone won't take you places if you keep missing out on other aspects of content marketing. 
Strategy 

Audience 

Distribution 

Analysis 
What You Are Missing about Content Marketing?
Launch a blog, pop in some keywords, hire a writer, assign topics every month and we're all set for getting the benefits of content marketing. That's how many startups see content marketing. 
The result: mild (or zero) results! 
After a few months, one stops posting content thinking content marketing isn't right for their industry. The problem with this approach? 
It's just like trying to make tea without switching on the gas stove. We assume that everything is available, but forget the most important part- the catalyst that will transform the ingredients into piping hot tea. 
When you're putting the chicken in the oven without marinating it first, you might get something, but you won't enjoy it. 
Similar is the case with content marketing - merely posing content on your blog or social media handles won't take you anywhere. Sure, you might get a concoction, but it won't be the tea you wish to drink. 
Content Marketing = Setting Goals + Audience Research + Content Creation + Distribution + Analysis
What should you do to kick start content marketing?
 
| | |
| --- | --- |
| Before This | Do This |
| Hiring a Writer | Consult with a Content Marketer |
| Doing keyword research | Perform Audience Research  |
| Building a blog  | Build a community  |
| Writing the blog post  | Document your content strategy  |
| Publishing a post | Have a distribution plan  |
Let's look at how you can do everything the right way - a way that will help you understand what's happening and if you're on the right path. 
Perfect Content Marketing Strategy for Your Startup
Step 1: Setting the Right Goal 
'All those who wander are not lost...'. Well, not exactly when it comes to marketing a business. 
Do something and people will notice - this strategy has wasted countless hours in the online world. 
The truth is, when you don't know the destination, you would never walk on the right path. 
Hence, you need to discover and set the right goal for your content strategy. (And growing sales isn't the perfect goal.) Here's something about setting goals: 
Your goal should be SMART. (Read more about SMART Goals Here) 

Your goal isn't your strategy or response to competitor's effort 

Your goal isn't your vision 

Your goal is something you wish to achieve by the end of a 'fixed' cycle 
Types of Goals for Your Content Strategy 
Increase Awareness | Educate The Audience | Improve Discovery | Boost Engagement | Promise Delight
Some Tangible Examples of Marketing Goals 
10% Increase in Organic Traffic from Search Engines within 3 months 

20% Increase in Revenues (or Returning Customers) within 1 month

Increase social media chatter (mentions, reposts, tags, etc.) by 100% to boost the product launch campaign 
Now that you have a basic idea about goals, let's see how you can find your goals. Well, the best way to find the destination is to 'Ask'. 
Ask yourself, your founder, team members and other stakeholders some questions. Based on the answers, come up with the problems you are facing right now, and what can address these problems. 
Sample Questionnaire for Problem Discovery & Goal Setting 
What does your startup do? 

What is the one metric you feel is most valuable? 

What is the existing marketing strategy - sticky or viral? (or do you have any at all) 

Do your website and sales process are in sync with each other? (Does your website drives sales) 

 What are the 5 most important parameters you want to improve in the next 6 months? 
This step would also help you set the right Key Performance Indicators for your brand or startup. Confused about KPIs? Discover more about KPIs and metrics in this blog by Arnab Ghosh
Step 2: Find & Document Your Target Persona
Did you ever wonder how Netflix boosts its engagement and stickiness among the audience? Why do we always end up binge-watching Netflix originals?

Well, they know us - what we like, what we dislike, what we will do. 
They use data to their advantage to create a model of their audience. (Read More Here) 
As an early-stage startup, you'd say you don't have access to data like Netflix. But you'd be amazed how much is in your hands. 
Use public domain tools and data to find and discover your ideal target audience. Build persona documents to outline your ideal customers. 
Think of a persona document like an online profile or a casual resume of a person - something that tells you more about what they do, what they like, their personality and more. 
You should ideally create 3 different types of personas for your brand. 
Here are a few things to include in your target persona analysis: 
Demographics


Just the plain-old basics like age, location & gender. This will give you the right precedent to understand the basics of their behavior. For example, people living in metros are high discretionary spenders, generally. 

 
Psychographics


This is the most interesting part - here enlist their general personality traits, what they believe in, their value system, attitude towards life and their personality.



This will help you set the right tone, appeal to their exact pain points and aspirations and understand what works well with them, while creating the content.





You can gather this data by analyzing profiles of your existing customers, or via




psychographic surveys sent out to your audience.




  
Story




What's their story like? Why do they want to use/not use a brand? What are their inner motivations? What is their perception about a particular product category (ideally the industry you operate in).





Create a narrative by answering the above questions to create a mental picture in your mind. This will help you, the marketer and the writer get into the minds of your audience.



Education/Work





Professional and academic information about your audience will help you find out what things they care for. Also, this will help you understand their level of engagement with different types of content.





For example, people at the top-of-their-careers don't generally spend a lot of time researching themselves. They have subordinates who brief them to make decisions.





Try to find answers for questions like what topics they are most interested in everyday life? Are they a marketing person or an analytical person? Would they be interested in detailed information or just the bullet pointers?





This can also be useful in touching relatable aspects of their life via your content.




Aspirations, Challenges & Pain Points



These three are now one of the most important factors to list in your buyers persona. If you get to find these properly, your content will outshine your competitors.



Understanding their aspirations will help you make your product in sync with their desires.





Having a knowledge of their everyday challenges and pain points might help you with your product development and content delivery journey. In totality, these pointers would enable you to hit the ball out of the park.





If your audience realizes you care about their goals, challenges and pain points, they'd definitely respond better.


 
Where they spend their time online 
Having a record of their hobbies, pastime activities and online engagement can be an interesting insight. 
When you know what kind of activities entertains and engages them, you can add them to your marketing mix to bring your brand personality closer to that of your audience. 
The result: you're more relatable than your competitors!

Keep in mind that snooping isn't ethical. Always keep in mind the privacy of your audience before you take steps to understand who your audience is. 
Don't know how to start? Here's a detailed blog on finding and documenting your audience with steps, tactics and methods to find insights. 
What happens when you know your audience? 
You talk in their language and convey your message via slangs they know; Your brand becomes more relatable

You know what will affect their buying behavior; You can create better campaigns and offers

You know what problems they face everyday; You can transform from a business to a solutions provider

You know where they love to spend time the most; You can channelize your effort and focus on the places where it matters the most. 
Step 3: Content Creation
After you've prepared the ingredients for the perfect recipe, it's time to start cooking.  
Now, if you'd have seen someone cooking (like your mother), you'd notice a pattern - they bring everything closer to them - ready to be cooked on the flame. Similarly, before you start cooking, you'd need to ascertain a few things, answer a few questions and create a structure. 
These are not complex questions like we tackled in the previous steps but a framework of W-words before the finals: 


What:

What is to be created? - format of the content. This will be based on the target persona analysis

Who:

Who will create the content? - ascertaining the responsibility for content creation. 

Why:

Why are we creating the content? - sync this answer with your goals, brand proposition, the audience needs and your offerings.  

When:

When will you be publishing the content? - Creating a content calendar at this stage will help you sort other W (where to post), too. 
The more time you spend before actually creating - the better it would reflect in your quality. 
I have often seen brands complain about the quality of content delivered by freelancers, agencies and creators. But I have always believed the criteria for quality is set with the level of clarity in the brief. So, if you're serious about content quality, learn to deliver clarity in terms of the W framework, your audience and your goals to the content creator. 
Now that you're sorted with the basics of creating the perfect content piece the next question comes - what should I write about? This is in line with our first question. 
So, to help you get started, here are a few ideas/types based on the stage of your buyer (target audience) in the marketing funnel: 
What Content Should you Create for Your Audience? 
Stage in The
Buyer's Journey 

Content Ideas 

Content Types 

Awareness

How TOs, Industry round-ups, upcoming trends, case studies

Blog posts, Videos, tutorials, how to posts, 

Interest

USPs, addressing the 'why'

Checklists, downloadables, eBooks

Consideration

FAQs, Use Cases, General Queries, Apprehensions, etc. 

Blog posts, case studies, white papers, presentations

Evaluation

Benefits, Why Choose, Comparison 

Blog posts, videos, social media posts. 

Purchase

Product Walkthroughs 

eBooks and downloadables 

Delight (Post Purchase) 

Usage FAQs, Product guides, Knowledge base, user manuals, 

Blog posts, downloadables, eBooks, checklists 
Check out More Content Ideas at the HubSpot Blog 


I'd like you to now remember one thing that most startups miss. 
PUSHING THE PUBLISH BUTTON DOESN'T END YOUR RELATIONSHIP WITH A CONTENT PIECE.
Your content is your baby. If you won't support, promote and distribute, it won't be walking, let alone be running. Even the best of content - value-rich and relevant to the audience needs help. 
So, if you're struggling with traction from your marketing activities- focus on the next two steps, diligently. 
Step 4: Create a Content Distribution Plan
You can't win the world if you're stuck deep within a rabbit hole. And if you want to win the attention of your audience, you need to be proactive. 
Distribution is the biggest challenge for anyone who creates content. The reason you see too much content on social media these days - everyone wants their content to be discovered, read and be visible. 
Before making a content distribution plan (Just to clarify - it is different from a content creation plan), you should again answer some important questions: 
WHAT: What will you distribute?

The type of content you'll make available for  distribution - is it a blog, infographic, downloadable, etc. 
WHERE: Where will you distribute?
The mediums or channels of distribution. Choose the channels where your audience hangs out. For example, there's no point in spending time on Quora if your primary audience is not from India (as Quora has a lot of Indian users)
WHEN: When will you post the content? When will it be reposted again?
You should understand that no matter what medium you choose, all of your audience won't see it at once. So, you need to have a recycling and re-posting plan with meaningful timelines. 
HOW: How will you post the content?
Every platform is different from the other. Twitter asks for byte sized information while Instagram needs visual posts. So, you need to learn the art of repurposing if you want to distribute your content well. 

Content Distribution Platforms To Get Started 
Medium



Do you know you can republish your blogs to Medium (without getting penalized for plagiarism?



Import the blogs on your website to your Medium dashboard and it will allow you to republish with a canonical URL pointing to your website.



I don't need to tell you the potential SEO benefits of having your content on Medium. Do I?





MissingLettr Curate



If you have been in the content and social media sphere for a while, you'd remember Quuu. If not, not to worry. MissingLettr Curate allows you to post your blogs into their content library from where other users can share your content on their social media handles.





You don't have to do much - just create a contextual social media post, add the right categories and your blogs will be visible to users looking for relevant content to their social media handles.





Potentially a great opportunity to build some interesting industry connections plus getting discovered by a new audience.



Check Out MissingLetter Curate Now 
Repurposing Content: Key to Content Marketing Success 
Content shouldn't live and die on the platform where its originally published.

One blog post should become a:
> LinkedIn update
> YouTube video
> Podcast episode
> Visual graphic
> Instagram post
> And so much more..

Embrace repurposing. Embrace remixing. Embrace distribution.

— Ross Simmonds (@TheCoolestCool) February 28, 2020
Content Repurposing Ideas Worth Trying 
Twitter: Create a Twitter thread from your blog via Typefully.app  
LinkedIn: Introduce your blog/content's creation story as a LinkedIn post and paste the link in the comments. (Check how to use LinkedIn effectively here)  
Instagram:

Turn sub-headings in a blog into independent carousels that cover a specific topic. Ask for follow and link in bio. (Publer now comes with a better LinkinBio extension than LinkinBio.

Check here

)

Groups on FB & Subreddits on Reddit: Make a meaningful short post about the learnings from the blog and share it in relevant groups and subreddits. Remember community rules before posting. (Discover Reddit Marketing Secrets for Beginners here) 
Newsletters & Mailing Lists

: Transform your blog into a crisp newsletter with basic pointers and send it to your mailing list - asking them to read more on the blog.
Key performance indicators or KPIs tell you how your content is performing (or if it is performing at all). As I said earlier, you need to have goals from your content marketing plans. Setting the right KPIs would bring some level of accountability to your efforts. 
I'd cover KPI creation and analytics strategy in a separate blog (because it is a long discussion). Meanwhile, you can browse Arnab's blog on KPIs for SaaS and how to create KPIs for your startup. 
Final Words 
You'd have realized by now that content marketing isn't as simple as publishing a few blogs on a WordPress website.  It needs the right planning, strategy, time and efforts to bring results. 
Often startup owners fail to realize that content isn't an expense but an investment into the future of your startup. The problem with such a mindset - you keep lurking in the shadows while observing others grow. 
So, the next time you discuss content, remember it's like preparing for a marathon. You need the right resources along with a mentor, who can prepare you for success.