How To
Your Guide to Target Audience Discovery & Documentation in 2021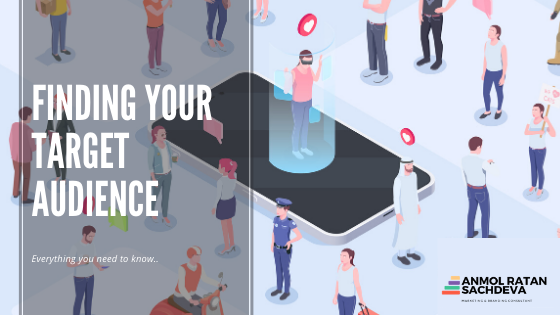 Marketing is not a piece of cake, especially when you are trying to beat around the bush. Whether you are marketing online or offline, you must have heard a lot about targeting, target personas and target audience.
"Write for your target audience!"

"Research and document your audience personas!"

"Don't waste time and money without targeting well!"
You keep hearing all this from marketers and digital experts. But still, stay clueless about the targeting and persona part.
Well, don't worry. Today, we will together discover a simple way to discover and document your target audience.  But first, let's set the stage.
Why to Identify Your Target Audience for Marketing?
Your audience or I should say target market is the sum total of all the people who are most likely to buy from you.
The early you understand your target market, the better you will be able to convince them.
In short, target market is the ideal audience that you want to reach out when it comes to marketing.
Be it a Facebook ad or an organic campaign, if you don't appeal to your target market's interests and pain points, no matter how much traction you gain, it won't impact your bottom lines.
So, audience insights help to improve conversion rates and ROIs from your efforts. 
Things to Keep in Mind while Defining Your Target Audience
Be hyper specific
Start with the pain points
Don't just focus on demographics
Try to delve deeper into psychographics 
Use real data and not perceptions
We will look at each of these points as we start the process of actually conducting audience research.
4 Ways to Know More About Your Target Audience
1. Surveys/Polls from Real Customers
Well, this one step can actually give you a lot of insights based on what you have already built and why your customers love you.  
Your customers have already listened to you and paid to you. So, this means they already find value in your proposition.
So, the best way to attract more such customers is to understand them first.
You can run an email survey to instantly connect with your customers.
If you don't maintain an email list, then you can think of the best way based on your existing approach.
If you are confused about the actual part, then the following steps would help:
Publish the form and share the form link with your customers via email, text, social media or any other medium.
Track the submissions and review once a particular number of customers fill up your form (20-30% would be a good survey completion rate)
If you're customers engage with you on Twitter or Reddit (or even LinkedIn) you can launch polls to gather insights and keep evolving your audience insights from time to time.
2. Quora & Other Platforms
Well, this one is one of my favorite strategies to gain valuable insights into target audience and create a detailed persona.
As you might know, Quora is one of the largest UGC platform for queries. Users either ask or answer questions related to particular niche or industry.
Well, you can use Quora for detailed audience research. Let me illustrate an example.
Let's say you offer tax consulting services as a professional. So, before you start writing for your marketing campaign or your blog, you can spend some time on Quora. Check out the questions people keep asking on various topics.
How to do it?
The best way can be using the Quora search bar but you can also explore relevant topics or spaces to see what users are discussing.
If you find a question with deep interest from large number of users (check number of follows on a question), then definitely it is a hot topic to write on.
Interestingly, you can also use Quora to discover the pain points of users. People ask questions when they are confused.
So, based on the questions in your niche, you can find out what troubles your prospects the most when it comes to your industry.
Then there are some other interesting websites - www.answerthepublic.com and www.alsoasked.com
You just need to enter a keyword (your service/product/industry) and these websites would come up with detailed visuals about the most trending questions around the topic.
So, by knowing what people are asking, you will be able to find the pain points of your audience.   
3. Facebook Page Audience Insights
This method will work if you have a strong social media presence on Facebook, especially with a large following/number of likes on your business page. 
With Facebook Audience Insights, you can discover the demographic profile of your audience along with their interests.
To get started, go to : Audience Insights
Even if you don't have a following, Facebook will ask you if you want to start with the entire Facebook user base for audience analysis.
Choose an option based on your preference and audience analysis goal. (If you have a following, it is better to analyze your followers first)
You will be able to get information such as demographics, the pages they like, interests, location, and the kind of devices they are using.
Tip: You can also use your Google Analytics dashboard to conduct a similar analysis of your website traffic.
If you are clueless about your audience but have a good social media presence, this will help you get started with the audience segmentation and documentation journey. 
4. Social Ads on Facebook 
Last but not the least, social ads are an amazing way to gather insights, the smart way. I would call it a hybrid approach.
Why I say that? Because we will run live ads on social media to analyze how real users interact with interests and pain points.
By this time, you must have got some information about your audience - demographics from Facebook Audience Insights/Google Analytics, information about the audience pain points.
Now, we will go to our social media handles and post something about the pain points of the audience or something that they firmly believe in, say, living in a clean & green environment.   
Now we will use the social media post to target it to the exact set of people who we believe our audience is. (Facebook Ads give you an option to target users based on location, age and interests)
Start a post engagement campaign with a small budget and keep a track of results- the people who liked, commented or interacted with your post. Most probably, these are the people who are a part of your ideal audience.
Now you can use these real results, combine them with past results and come up with a substantial picture of your audience persona.
Documenting Your Target Audience Persona
Let's say, you got all the information in the form of form submissions and other spreadsheets/data.
Now is the time to club, segment and document this data into relevant and targeted information about audience personas.
A great and FREE way to do the same is to use an online tool such as the HubSpot Audience Persona Builder.
The tool will ask you questions about your audience, the answers of which you already have and would come up with a one-page persona detailing all the information your marketing team requires.
Keep in mind that there can be many aspects that HubSpot might miss. In such a case, use your own survey questions to document other aspects about your audience.
It is ideal to create at least 3 personas based on the diversified information available about your ideal audience.
The Best Way to Build Result-oriented Audience Persona
Remember, your audience consists of real humans. Their needs, goals, aspirations are highly dynamic.
So, you need to revisit your audience persona from time to time.
Their needs and pain points can change due to external environment or their own life stage. So, it's better to keep conducting surveys and use other methods for keeping your marketing alive and relatable.
Final Words
Though audience persona analysis is the first step towards launching a marketing campaign, many still miss this aspect. The result: a mildly successful marketing campaign or a complete failure.
So, the next time anyone talks about marketing in your circle, tell them the importance of documenting target audience personas.