#SharkTankIndia
Shark Tank India Episode 15: Hammer Lifestyle, PNT Robotics, Cocofit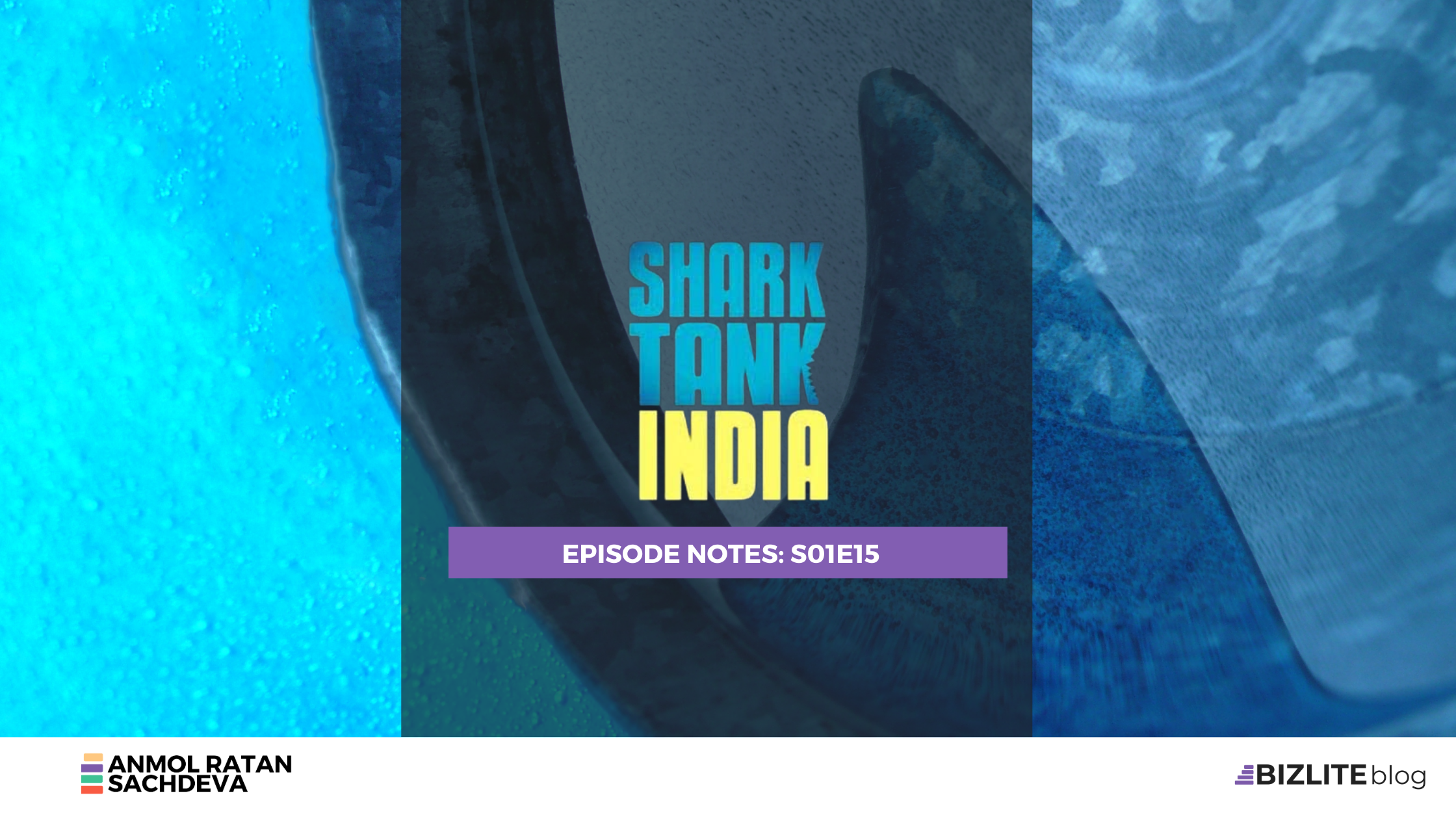 (This is a regularly updating story. Come back for more updates after the show or join Shark Tank India WhatsApp Group for instant notifications after the episode goes live) 
Shark Tank India's episode 15 brings 3 interesting pitches - a robotics startup, a boAt competitor, and a coconut brand in front of the sharks. The promo of the episode was an exciting one with Aman outrightly asking a pitcher to sell off their company. Have a look below:
 

 

View this post on Instagram

 
Hammer Lifestyle Brief Profile & Company Info
Hammer lifestyle or Hammer claims to be India's first Athlesiure tech brand for audio gadget, fitness bands, wireless audio devices, wearables, and more. 
According to Hammer's website, Hammer inspires you to adopt an active lifestyle 
The brand can be seen as a competitor to boAt and that's the reason Aman was so keen on buying out 100% stake in the company. 
Hammer's Product Portfolio 
Hammer Lifestyle Social Media Links 
Hammer Lifestyle's Ask from Sharks in Shark Tank India
30L for 3% equity
Discussion: Did Hammer Lifestyle Get Funding from the Sharks at Shark Tank India? 
The founder started the pitch by saying that they are a small startup (compared to boAt, obviously). 
The entire discussion (sharks) is around competition with boAt. Everyone is questioning what's better in the company (hammer). But the entrepreneur is nervous and not confident (feels like it). 
Ashneer tells him to don't worry about competition. Give a comfortable and confident pitch and that you don't have to prove any point to Aman. 
Even Peyush supported the entrepreneur here and asks him to be confident. 
Namita asks about the number of SKUs under Hammer brand. 
Namita got interested in the Smart Toothbrush by Hammer and asks if the smart toothbrush sells well in India. 
The entrepreneur replied that he wants to take Indian standard of living to the international level (smart toothbrush is just an example). 
Peyush asked which headphones to buy - your headphones or boAT? 
He commented that fighting spirit is a bit less (you're scared of boat). 
Our segment is comfort and quality boat is stylish 
Peyush asked what's the sales? 
FY 2020 - 2.5 crore

FY 2021 - 5 crore
This year : 10 crore 
Anupam says - reduce the SKUs and increase sales of top 3 SKUs 
Namita thinks that the market is too much cluttered and competitive. Its not interesting enough. I am out. 
Describe in one line - Anupam asked.  The founder said that he is ambitious. 
Peyush doesn't agree. And thinks if he wants to invest - he will need 50% of the company which you won't agree. So, i am out. 
Aman's opinion: 
There are rules to play a game. If you don't play by rules, you'll be out. 
There is global shortage of chipsets. That will increase. If you don't focus on fighting off - you'll be out. 
boAt is 'gunda' of the market - we won't enter you the market. 
Pick a product - focus on one unique product and master the game. Make your own rules. 
Aman says that sell the hammer brand to me (complete) and i'll build everything myself. We will build everything together. And if you decide to sell me your brand, we;ll grow together. 
Offers for Hammer Lifestyle at Shark Tank India
Aman asks if he wants to sell the company which the entrepreneur agrees (to sell) Aman asks if he will sell the entire company for 1 crore. 
Peyush agreed to wait and listen to other offers. 
Anupam's and Ashneer's offer: 1 crore for 25 crore equity 
Peyush also counters by saying if the founder is ready to sell to Aman, even he is ready to buy the company for 1 crore 
Ashneer says he would agree to buy for 1.5 crore if this is a takeover. 
Anupam said that yaha log bik rahe hain equity nahi on this whole drama (over sale of 100% equity). 
Ashneer questions if the founder even wants to grow business or just wants out. 
Anupam gives a pitch - that you come together with me and we'll disrupt a new industry - like smart toothbrush. 
Ashneer disagrees (he (aman) wants to kill competition by buying your company) 
Peyush says that his assessment is right - entrepreneurs don't have hunger or drive to grow or build a business. 
Ashneer says that if you want to sell the company, he can get it sold any day. 
Anupam is out of the deal (because entrepreneur is not clear - what he has to do in life). You have only one goal - to sell to Aman (at any cost). 
Namita thinks there is nothing wrong with it. 
Peyush says that he doesn't have any drive - he is not a real entrepreneur. 
Ashneer says that he got a 50mn offer from Google Pay when the company was 30bn. Now he is 3bn company. But he didn't sell his company by the lure of good offer for selling the company.  
The entrepreneur (and Aman) asks for some time. Namita and Aman discuss together. 
Revised offer by Aman - INR 1 crore for 75% 
No 
Aman gave revised offer - 50% for INR 1 crore 
Ashneer says his offer will exhaust if he doesn't give a clear answer. 
Aman gives another offer - 1 crore for 40%
Ashneer gives 1 crore offer for 20%
Ashneer is out after this counter (because i made a offer for you from 100% to 40% from Aman) 
Anupam says he won't get any deal because he lost a great opportunity right now. 
Aman said - he has last chance 
Final Verdict
The entrepreneur agreed to Aman's offer for 1 Crore for 40%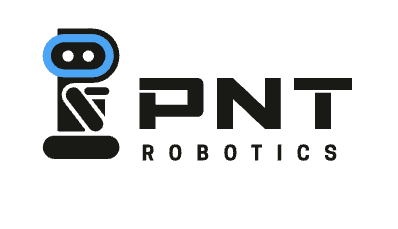 PNT Robotics and Automation Solutions: Brief Profile & Company Info
PNT Robotics works on new-age innovative technologies like IoT, machine learning (ML), Artificial Intelligence (AI), and Robotics to develop and design autonomous solutions for restaurants, hospitality industry, etc. 
Gave a great presentation with live working robots (2 robots) built by PNT robot - Ado and Coro-bot. 
Ado is an autonomous robot that talks, walks and is an artificially intelligent automatic robot - can talk in different languages, can remember faces, understand emotions from other humans by looking at humans, can take orders via screen on the robot's chest. 
Ado can take food orders - can work in hospitals, restaurants, malls, airports for taking orders, engage, interact, assist, etc. 
Team: Pratik Tirodkar (Founder), Ashish Patil (CEO), Sachin Mudaliyar, Sankalp Kadam, Pushpak Panchpande, Anuja Kadam, Hrushikesh Zagade and Altamash Qureshi (Software Developers) 
PNT Robotics Service-Product Mix
Automation
Robotics
Hospitality (Service delivery and operational assistance)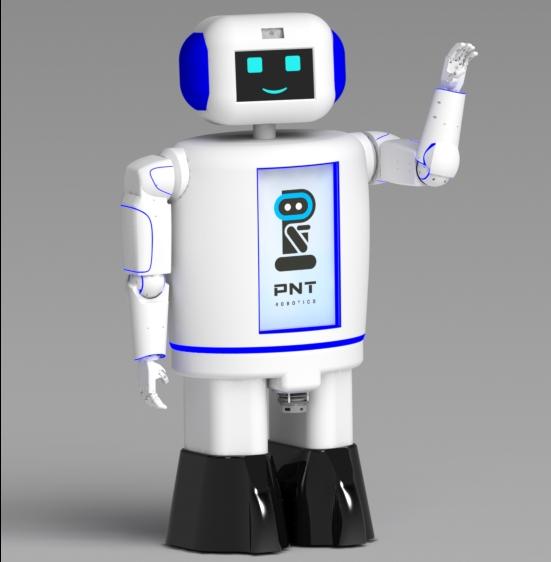 PNT Robotics Social Media Links 
PNT Robotics' Ask from Sharks in Shark Tank India
50L for 4% equity
Discussion: Did PNT Robotics Get Funding from the Sharks at Shark Tank India? 
Aman asks about the age of Pratik and Harsh - Aged 24 years. 
Asks about background - instrumental engineers. Have offered training to IITs. Have worked on developing a product for the Indian Navy - Kavach. 
Expertise in core robotics and AI/ML 
Coro-bot helped with food delivery in covid and isolation wards. 
Ashneer asked what's the endgame - just demonstration or core robotics. What business he is making. 
Current prototype is equipped to teach what robots can do in schools and colleges. 
Peyush asked about the cost of robot: INR 6 lakh 
Anupam says that the model is not clear, how they will generate revenue, etc. As it's business model is not clear, he is out. 
Even Aman thinks that they are not clear about the business model (and revenue) and applications and use cases. So, he is also out. 
Namita says that don't be disheartened because you'll learn a lot during the journey. As her experience is not in robotics. So, she is also out. 
Ashneer says don't make this college project your life. This robot won't make any benefit. Understand what market needs and what can be done. And he is out. 
Who are the advisors - Peyush asked? 
They say that CA and business advisors. 
Peyush says CA won't add any value for advice in the right direction and gives an offer: 25L for 25% and 25L debt. He sees vision in the prosthetic and robotic arm industry. 
Offers for PNT Robotics at Shark Tank India
1 Offer by Peyush: 25L for 25% equity with 25L debt
Counter offer: 20% equity for 25L and 25 L debt
Peyush didn't agree to the counter and the founding team accepted the original offer. 
Final Verdict
Got 25L for 25% equity and 25L debt. 

Cocofit: Brief Profile & Company Info
Cocfit is an 'all-coconut brand' serving 65+ varieties of coconut-based products including coconut coolers, coconut shakes, coconut smoothies, coconut coffees, coconut specials, coconut ice creams, coconut sodas, coconut stone ice creams, and coconut signature items.
The brand aims to spread the coconut fitness revolution and serves preservative-free, all-natural, non-pasturized coconut products like coconut water, ice creams through its chain of franchised stores/outlets. 
Coconut is a highly unorganized industry (unhygenic, hard logistics and non-streamlined operations). 
They have a simple idea-  to turn coconut industry into a corporate and organized sector. 
They started in 2019 and now have 31+ franchised outlets in 7 different states. 
The brand is known for India's first coconut-based ice cream range. You can check the complete Cocofit menu here: https://www.cocofit.in/menu.php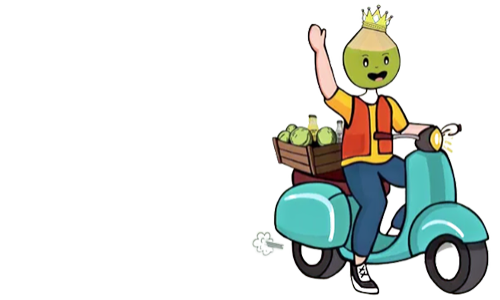 Cocofit's Social Media Links 
Cocofit's Ask from Sharks in Shark Tank India
An interesting (and insane) ask: INR 5 for 5% of the equity
With a few conditions
We have franchise requests from different countries (operations are hard) and need someone for mentorship and support. So, a very small ask. The founders are working on this on the side (have full-time jobs) so need help.  
Discussion: Did Cocofit Get Funding from the Sharks at Shark Tank India? 
Peyush asked about product portfolio and the founders gave sampling of the products. 
Revenue Figures: 
Sales: 3.1 crore 

Net profit: 2.1 crore 
Insane margins - which Peyush asked about. 
The founders replied that they have a unique franchise concept - selling master franchisees in different region which further sell unit franchisees (and manage operations). 
They charge 50L for master franchise rights and sold 2 master franchisees recently and got revenue of 1 crore directly. 
They are building a franchise network - unit and master franchise model. 
Anupam says that the problem is - that it is not a product business but a franchise business. The problem is - if the product doesn't give any profit to franchisees, this would end. 
The founding team is working this part time only (as told by founders themselves).  
Ashneer says that if you are not confident to even leave your job and work on this company (with 8 crore future projections), then he doesn't want this deal (even with such a small ask).  
Even Peyush agreed with Ashneer. 
Ashneer is out and Peyush thinks that they need to work on franchise unit economics else franchisees will kill them. You have a direct business- to make the packet (product) a hero instead of focusing on the franchise. The franchise fee is more than Lenskart franchise. 
Anupam says - that if you are ready to work on the concept - franchise ke sath khade hone ke liye ready, we are answerable, 
The founder says - that we are accountable 100% and stand by franchisees always. If we wanted to close, we'd have done this already (We already made 3 crore from it and for software engineers that is a lot of money.)
Aman suggest that we can build a solution to factor in for losses of unit franchisees somehow, bring down franchise fees and make this a success anyway. But he won't like it if he invests in something and it fails. 
Offers for Cocofit at Shark Tank India
Offer 1: INR 5 for 5 Equity from three sharks - Anupam, Aman and Namita 
Final Verdict
 Took the deal. Got INR 5 for 5% equity from Anupam, Aman and Namita
Did you like Shark Tank India Episode 15
The episode was insane in itself - selling 5% company for INR 5. What do you think about today's pitches at Shark Tank India? Did any brand impress you in Shark Tank India episode 15? 
Do let us know.  Share your thoughts on our social media handles - follow our Instagram handle or join Shark Tank India daily WhatsApp group for instant updates. 
While you're here
Check out our recent posts on Shark Tank India
Thinking of starting your own business? 
Explore the following resources to help you get started on your journey: