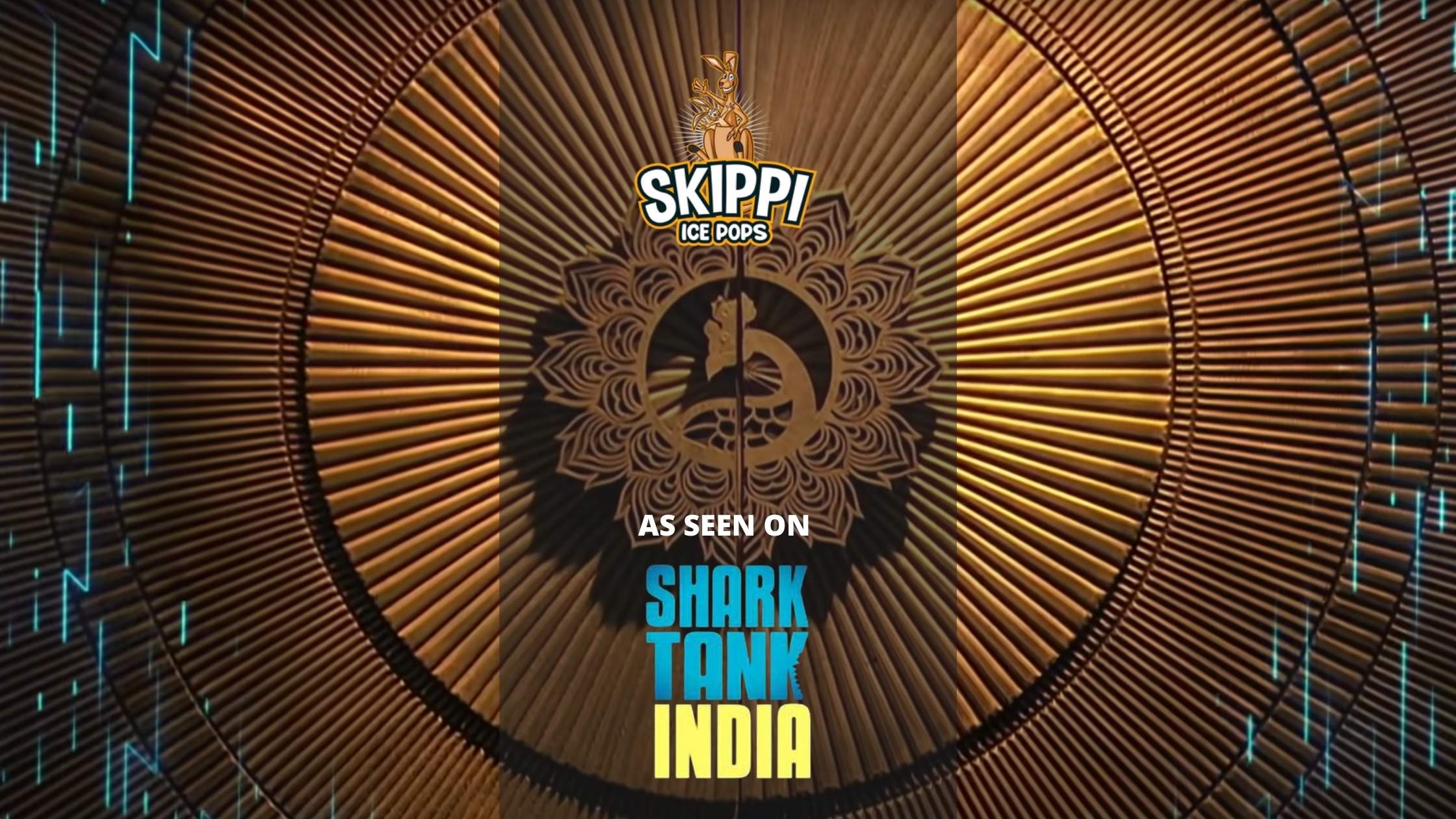 Skippi Ice Pops is India's first ice popsicle brand. It was also the first brand that received an All Shark deal on Shark Tank India. It received ₹1 crore funding in exchange for 15% equity. The Hyderabad-based startup is founded by Ravi Kabra and Anuja Kabra. 
Who hadn't loved buying those 1-rupee ice pops in our childhood? 
But as we grew up, we became conscious of hygiene, never to find the same joy again. And how do we share the joy of having a lovely, sweet ice pop in 2022? 
And don't we want our kids to relish the flavors (and feel) of having an ice popsicle? That's what was in the minds of Ravi and Anuja Kabra when they launched Skippi Ice Pops in 2021. 
Skippi Ice Pops is touted as the biggest success story of Shark Tank India season 1. They were the first brand to get an all-shark deal on Shark Tank India and hit 40x growth in sales after their feature on Shark Tank India. 
Skippi Ice Pops: Brief Brand Profile
Skippi Ice Pops was started in 2021 by Ravi & Anuja Kabra. As per their narrative and reports, they had a struggling business before appearing on Shark Tank India. 
Skippi Ice Pops is an all-natural, fruity ice popsicle brand that aims to bring back the Nostalgia of having a cool popsicle in hot summers. They have a fantastic range of natural flavors extracted from fruits and vegetables. Even the sweeteners, colors, and preservatives used by Skippi Ice Pops are natural, too.
As of June 2022, Skippi Ice Pops is available in six flavors — Raspberry, Orange, Mango Twist, Bubblegum, Cola, and Lemon. 

Skippi Ice Pops: Product Features
Made with natural colors, flavors, and preservatives

Prepared using 100% RO water 

No artificial flavoring or refined sugar used 
Try Skippi Ice Pops on Amazon or Brand Website Now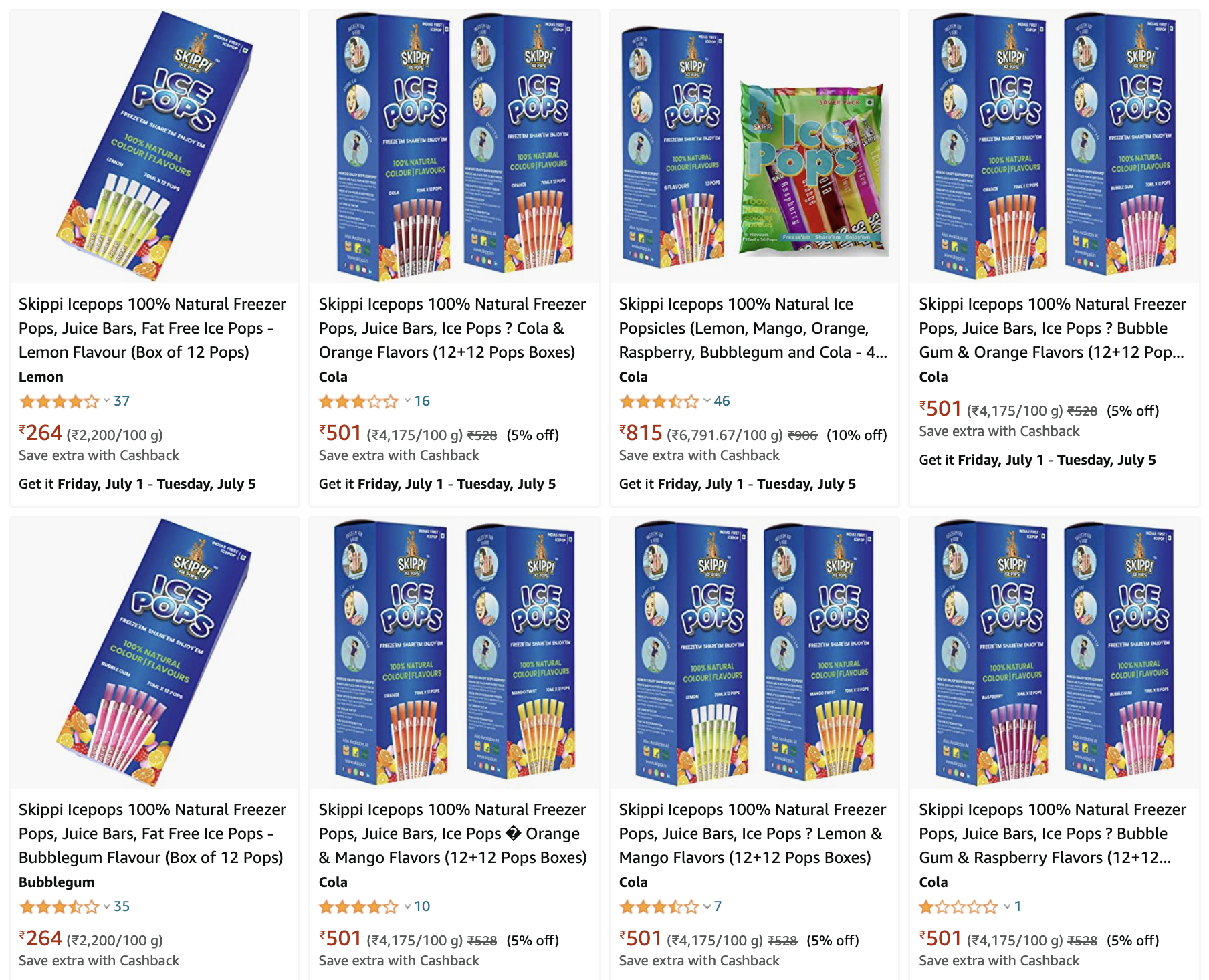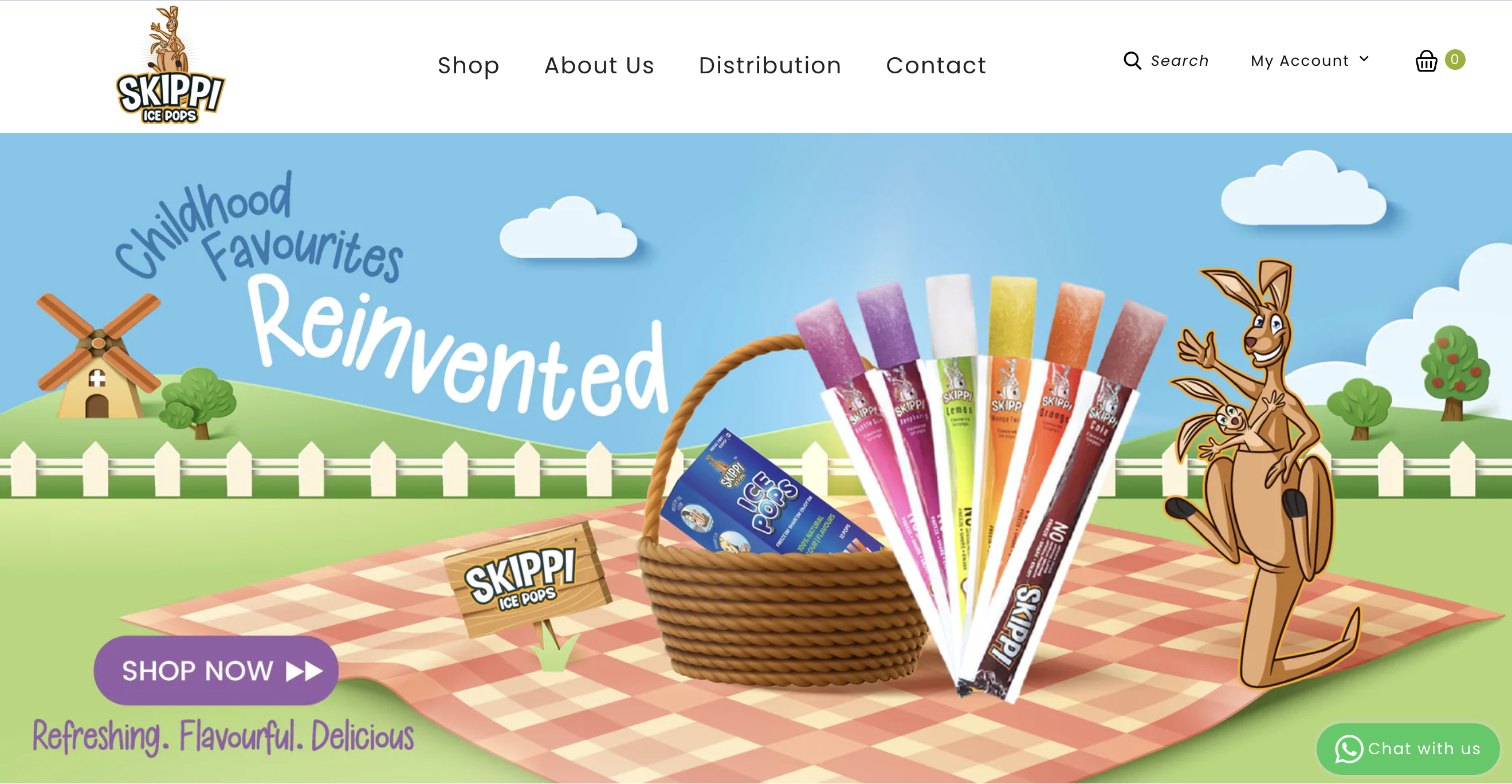 Skippy Ice Pops: Brand Trivia 
Parent Company Name:

Kabra Global Products Pvt. Ltd. 

Founders:

Ravi Kabra, Anuja Kabra

Website:

https://skippi.in/

 

Available on:

Amazon

, Flipkart, Own Website

Pricing:

Starts @ INR 240/- for a pack of 12 ice popsicles 
Skippi Ice Pops on Shark Tank India: Won an All Shark deal of 1 Crore
Skippi Ice Pops became a sensation after their appearance on Shark Tank India. 
According to reports, they became one of the top five brands featured on Shark Tank India Season 1. 
Post their Shark Tank India appearance, they've registered a 40x sales growth and now sell around 60,000 popsicles monthly with annual revenue of approximately INR 4 crore. They're also opening distribution channels in multiple countries across the globe. 
Skippi Ice Pops is also the first brand to receive an 'All Shark Deal' on Season 1 of Shark Tank India. Ashneer Grover, Peyush Bansal, Vineeta Singh, Anupam Mittal, Aman Gupta, and Namita Thapar collectively invested INR 1 crore for 15% equity on Shark Tank India. 
Featured in:

Episode 6 of Shark Tank India Season 1

Ask:

45L for 5%

 

Funded By:

Ashneer Grover, Peyush Bansal, Vineeta Singh, Anupam Mittal, Aman Gupta, and Namita Thapar 

Equity/Funding:

INR 1 crore for 15% stake