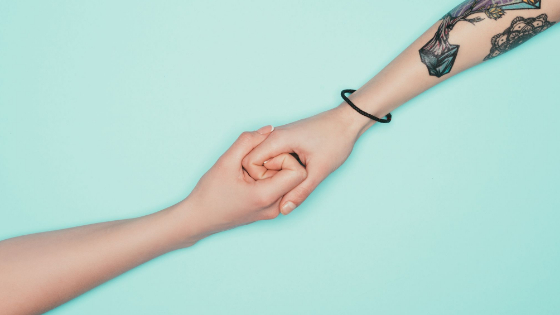 We all know at least 3 businesses who could use our help.
It maybe your relative's Instagram handle that needs more orders, or your pados wala kirana store waiting for things to get better, or the tiffin wala you love who always shares their pain of not having enough orders to hire a delivery person. 
They all can surely use our help. But you don't know what you should do, without being too nosey, or bossy. 
Why do small businesses need the youth? 
If you're from a business family or know someone with a 'dukaan' or small business, you'd have heard the following phrases in the last 3 years or so: 
Online ne sara kaam kharab kar diya! 
Government (GST/demonitization) ko hamara sochna chaiye tha. 
Amazon hmara margin kha gya
Hmara kaam online nahi ho sakta
Fear of digitization and the unknown future has scared many business owners. Still, they're not ready to accept 'the new normal'/ 
They drear online — which is booming, no matter what. 

Content creation, an essential for online growth is a big challenge for small businesses. 

Big creators, agencies (and even small freelancers) measure them in the same weighing scale — build a website and your audience will come. The challenge with small business isn't about pulling audience in the beginning, they want to effectively leverage their existing client base (and go digital then). But no one's ready to listen 'there way' of doing things. 

Cost of digital marketing is surely a breaking point. 
Lack of knowledge about technology is also a big barrier to growth for small businesses. 
What can you do to help? 
I recently read a LinkedIn post about a content creator helping a small shop owner in Udaipur, trying to help them set up an online store. That was heartwarming. 
Personally, I've talked to thousands of small business owners from small towns in India. All want to grow their business, but they are unsure (or rather aversive) of the change. Most waiting for things to get better.
But things don't get better 'on their own'. Rather our actions make things better. 
People need to change their mindset - in favor of digitization. And only hanging PayTM QR code isn't digitization - we all know that. 
You need to tell local businesses near you about the benefits and make them aware about things they can do to grow. That's what you can do to help these guys. They're not weak, they're just confused. You need to clear the confusion and see their glorious rise. 
Most small town entrepreneurs are quite enterprising (or rather jugaadu). You tell them one thing, and they pick up ways to use that in their favor. They just need an 'in'.
So, the next time someone starts talking about 'business not being good as it used to be', start sharing the ways they can grow - building an online store, promoting their products online, or any quirky ways to grow. 
And if you are a shy person, not wanting to become a 'raichand', here's what you can do, alternatively to help. 
Why do I care so much? 
I come from a business family. 

My hometown is a tier-III city in Rajasthan. 

There's some progress after PayTM and Demonitization but small businesses still not leveraging their potential. 

D2C is booming in India and every small biz has the potential to be a D2C brand 
Simply, I want to do something for the underserved community — small biz owners in India whose next generation is too busy in their corporate job, become an influencer, and just get out of their cities. 
I am guilty of the same. But I am trying to help in every way I can. 
If I won't use my knowledge, skills, and experience to help the underserved business community (which is technically the biggest cash cow in tax paying community), who else will. There's a moral responsibility to connect them to mainstream digitization in some way or the other, without stressing their already-stressed budget. 
How I wil help? 
Need a brand page, landing page or a beginner website for a small shop? DM me

Need a consulting on how to start — email me 

Want me to write about your business on Bizlite — I am up for it. 

Want a free interview to start your online journey — I will record and post on YouTube, publish on Bizlite or any website I can get hold of 

Turning from offline to online — I have a framework for it 

Need tools for your online journey (I have free for almost all popular alternatives) 
How can you help?
Tell the benefits of digitization to your local small business owners; 
Connect me to small business owners 
Write for Bizlite 
Or just email me your idea on how I can help reach small businesses better. 
My email: contact@arsachdeva.com