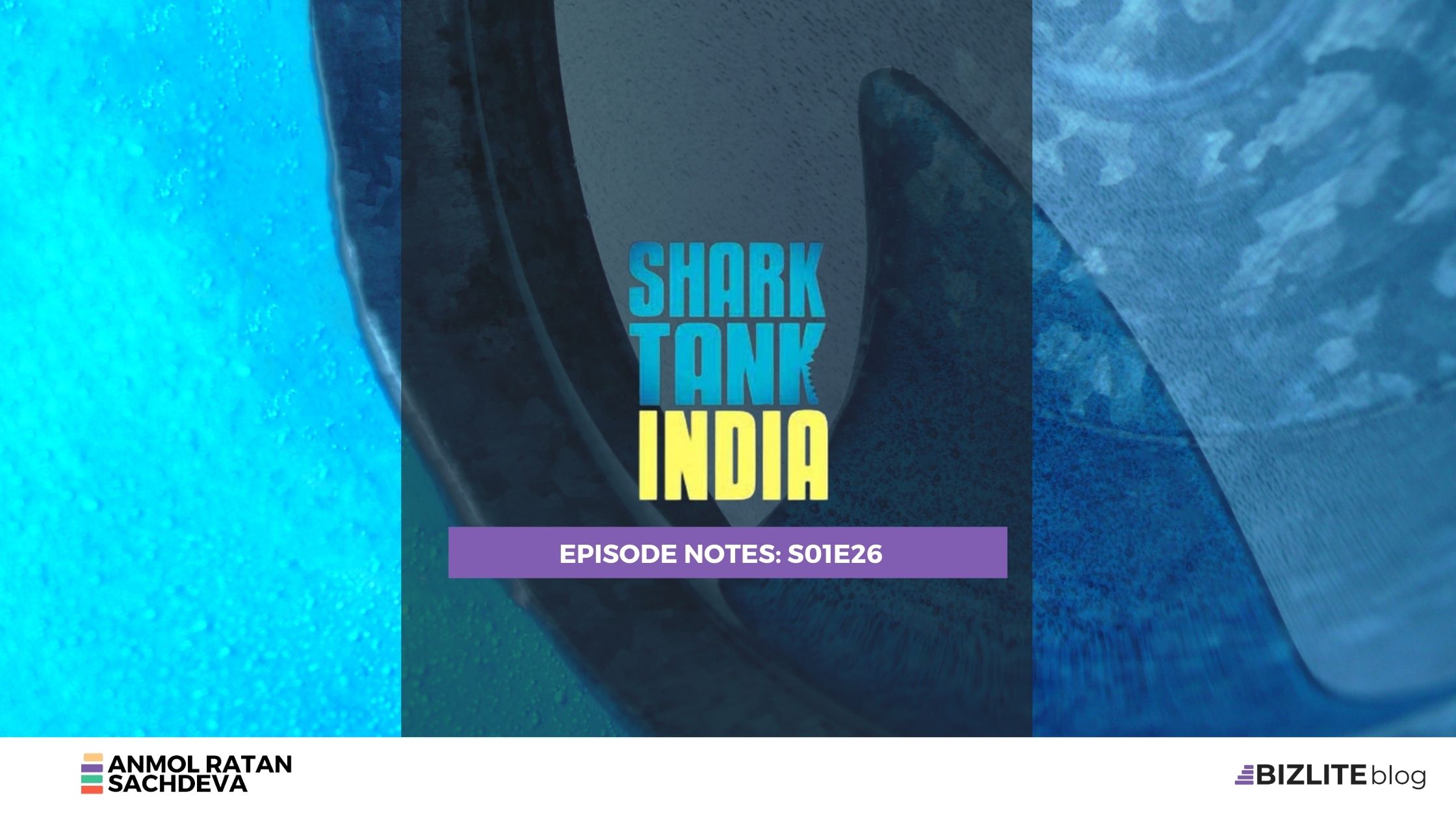 (This is a regularly updating story. Come back for more updates after the show or join Shark Tank India WhatsApp Group for instant notifications after the episode goes live) 
We're in the second last week of telecast for Shark Tank India. Episode 26 brings 3 completely different brands into the tank in front of the sharks. Isak Fragrances is a brand for bespoke ittars and perfumes from Lucknow, Julaa Automation is a smart gadget brand with a unique innovation for parents who've just delivered their baby, and rare planet is an interesting and quirky brand for terracotta and ceramic products. 
 

 

View this post on Instagram

 
Let's look at each of these brands and their pitches one by one. 
Isak Fragrances Brief Profile & Company Info
Founded by Vidushi Vijayvergiya, ISAK fragrances brings a royal line of ittars, fragrances, and perfumes from the city of Nawabs — Lucknow. 
The brand offers authentic, handmade, and 100% vegan ittars, perfumes, and fragrances for men, women, and living spaces. Boasting of an ethical procurement chain and 100% cruelty free products, ISAK fragrances brings specially curated range of perfumes, bespoke perfumery kit, and more to revive the Indian heritage of using local ittars and perfumes.
The founder is a serial entrepreneur and has researched extensively across Switzerland, France, and India before launching ISAK products.  

ISAK Fragrances Journey. Source: Isakfragrances.com
Isak Fragrances Product Portfolio
Perfumes

Ittars

Home fragrances
Gifting products
Shop for Isak Fragrances at their website: https://isakfragrances.com 
Isak Fragrances Social Media Links
Isak Fragrances Ask from the Sharks in Shark Tank India
Ask: 50L for 8% equity 
Discussion: Did Isak Fragrances Get Funding from the Sharks at Shark Tank India? 
The pitch started with a video from the founder's father who recited the sanskrita shloka — Sugandhim pushti varnam, meaning health resides where there's pleasant fragrance. 
The founder further told a little about her background. She was married and shifted to Switzerland. There, she got a chance to research on International Perfumes and aromas, particularly in France & Switzerland. 
150+ sal phle yahi krte the hm india me… and waha ka mix krke khud ka start kia business. 
Peyush welcomed to the Tank (Troll 0 welcome to lenskart) 
Asked to tell why you built a different business from family business. 
I started the business because family business is marwari — boys take the business forward. But they were doing their own thing. Father resisted a lot in the beginning, why you want to start. But I thought. I took a lot of time — to start this,. I did chikankari business before it but finally in 16-17 thought of starting this business. In my family, I am seen as a competition. But father finally took a U Turn and now supports me completely. 
Vineeta asked the pricing. She informed for one product - It's around 3250/-
She has 90% margin on the product. 
USP is it's long lasting fragrance made as per Indian climate and conditions. 
Vineeta said you never mentioned long lasting aspect— which is definitely a USP. (16+ hours of fragrance) 
Anupam asked — attar is declining market. Why are you invested in this?
Yes, it is true — international market doesn't make attars. Attar is concentrated, it is costly. So, the market is declining but we are reviving this. 
Peyush asked the sales revenue. 
Last 6 month revenue: 80L

Last month: 3.5L 
Anupam asked how you said you found your product-market fit with just 3-4L sales. It's too less and needs to be tested for price point, and user feedback. 
Ghazal also commented on price point — did you ever try testing the product pricing? 
She told people on their website were just buying a discovery pack which costed 650/- When they connected to those customers, they told that they liked the fragrance but aren't likely to spend so much on a single fragrance. They're happy trying variety. 
They have unique fragrances — one being nostalgic 'mitti ki khusbhu'. Anupam liked the 'mitti ka khushbu' wala product. Extracted from 'mitti' directly. 
Anupam joked that in the family there would be no bad baby smell and asked what did you study as there is clearly a lack of business insight and knowledge. 
The founder said she did an MBA. On which, Anupam said, you didn't retain that knowledge. You are creative but not very business centric. 
Vineeta said — I'd have built an international brand with a unique isak collection/range from Lucknow. I don't believe that you should have an entire brand around heritage (and attars) and it can't compete with international brands in current trends. Heritage experience is limiting for growth. I am out. 
Anupam said the opportunity is big but right now, I don't think the brand or business has something . I am out.  
Ghazal also said I am out because there's a lot of work right now. 
Namita said that scalability is a challenge right now. So, I am out.
Peyush said — category is interesting, you are enterprising., there is no team or no vision. But he said he is interested. He agreed to do a deal for equal partnership. 
The founder told how chacha chachi has helped her when no one helped. Chacha helped with aromas and chachi helped her financially. 
Chachi had invested 8L in her business. Anupam asked — how much equity chachi has — 50% equity. Peyush suggested that she should pay her back with interest and take the equity back. 
Peyush gives an offer but with a condition — Chachi has to exit the business. 
Offers for Isak Fragrances at Shark Tank India
Offer 1:

Peyush Bansal — 50L for 50% equity 
Counter offer: 50L for 30% equity 
Peyush didn't agree to the counter. 
Final Verdict
The founder agreed to Peyush's offer and got 50L for 50% equity from Peyush Bansal.






Julaa Automation 
Julaa Automation Brief Profile & Company Info
Julaa Automation is an innovative company that has been working in the field of childcare and post-delivery care. The company has designed, developed and launched a smart cradle for infants with bluetooth connectivity, in-built weighing scale, and more. 
Operated through a smartphone app, the cradle can weigh your baby periodically, send notifications and alerts (in case of urination/crying, etc.) The cradle can play lullabies/music, capture your baby's pictures, convert into swing and can even be moved with in-built movable wheels. 
The pitch is a product launch pitch (the product hasn't been launched anywhere till now). 
Their pitch started with a common problem of taking care of the child — everyday routine. The product took 7 years in making and launched for the first time on Shark Tank India. Gave a live product demo with a smartphone app (connected via Jhula). 
Founders: Ramesh Patel, Jay Umaretia, Chandrakant patel. 
Product features
Has swing control 

Speed control 

Automated light and fan 

Can be operated in manual mode too 

Has a weighing scale 

Syncs with music and lullabies 

Wet detection feature with auto-alerts for parents 

Tires for easy mobility 
Julaa Automation Ask from the Sharks in Shark Tank India
Ask: 50L for 10%
Discussion: Did Julaa Automation Get Funding from the Sharks at Shark Tank India? 
Namita welcomed them and talked to them about Gujarati culture — Inchka (jhula) is always in Gujarati home. 
Anupam asked — did it even work for your own child? Or you made this for just business. 
Didn't work for child. Didn't think about business. 
THis is a prototype but we neeed capex for certifications
Vineeta asked — do you do anything else or just this. 
One is farmer, other is OEM manufacturer, another is an engineer. 
We are bootstrapped startup and want help. 
Ghazal asked — did you test and take feedback from parents. 
Yes, did testing on Bhanja, 
They didn't take any user (or parent) feedback yet. 
No one knows about the product. They did it for themselves. Didn't tell to wife. 
Peyush asked how much money spent on this? 
Spent 25L for this
How did you spend so much? 
Took patent and this is 7th version. 
Spent my life savings on this. 
Was this easy—  peyush asked? 
No, we don't have anything else. That's why we are not going into production. 
Anupam asked — cost price, sales price. 
If we get response — we'd do kickstarter. 
If multiples come in 10s, cost price 50k, in multiple of 100s — 40000, in multiple of 1000s, 35k. 
Internal plan for pricing — 80k-1L. 
Vineeta says — these features won't entice people — no value for consumer because there is no need of such features. It is a white elephant now (too many features). I am out. 
Namita says — if you have a dream of entrepreneurship, its important to take user feedback, survey, and pricing survey, if people would spend on this or not. You have passion but there is no product market fit here. Umeed aur sales ke beech ka fasla boht lamba hota hai. I am out. 
This is our top model but we have planned different features (prototype is modular). 
Vineeta asks — can you make a modular jhula for 10k? 
There's no feature left if you remove all. Anupam says — there are products in the market. 
Peyush says — share the designs with international company. Take a royalty deal. You';d recover your 25L and get some money out. You'd get worth of your passion that way but I am out. 
Ghazal is out because the product is not worth the price — 1L 
Anupam says I don't agree that there are too many features here — you've built a nice product. Did research for pain point of kid and parent. But problem is with cost and selling price. You'd have to reduce the cost of this. I am out but think about improving this and work on cost price. 
Offers for Julaa Automation at Shark Tank India
Got no offer. 
But Peyush agrees to help them reach companies (and stakeholders) who'd be interested in giving them a royalty deal outside the tank. 
Final Verdict
Julaa Automation doesn't get any deal on Shark Tank India.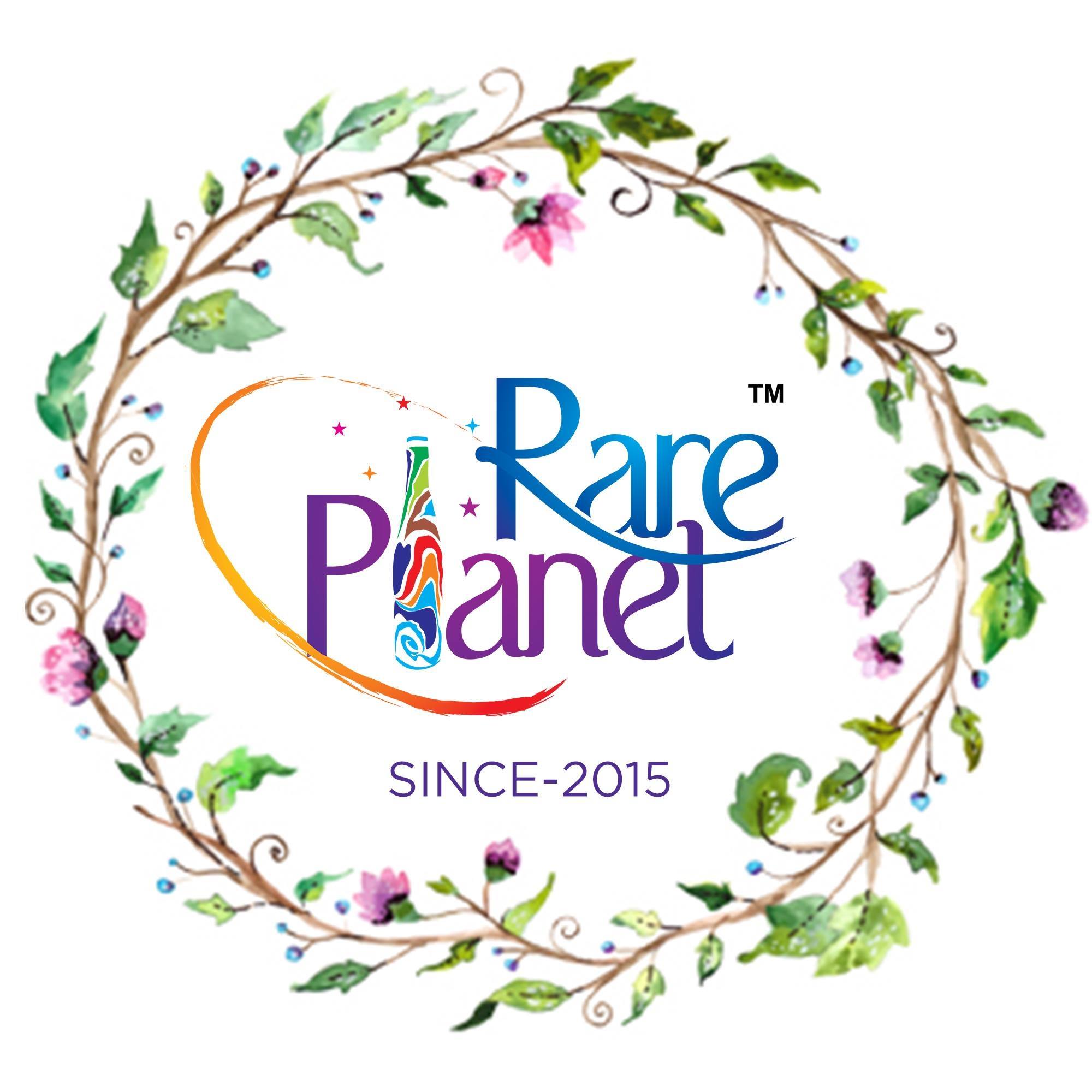 Rare Planet Brief Profile & Company Info
Rare Planet brings earthen and pottery products from local artisans all over the country on a single platform. Started in 2015, Rare Planet offers handmade, hand painted coffee mugs, khullads, cup sets, etc. through their website. Their specialty lies in specialty Kulhads — customized, handpainted and personalized for every state of the country. They also offer ceramic, copper, terracotta and pottery products through their websites, offline stores, and third-party eCommerce marketplace platforms. 
Rare Planet Product Portfolio 
Printed kullhad

Terracotta mugs

Chai cups

Maggi mugs

Coffee mugs

Platters

Kettles

Beer mugs

Copper bottles

Copper glasses

Bowls, etc.
Shop for Rare Planet Products at their website: https://rareplanet.in 
Rare Planet Social Media Links
Rare Planet Ask from the Sharks in Shark Tank India
Ask: 65L for 1% 
Discussion: Did Rare Planet Get Funding from the Sharks at Shark Tank India? 
Rareplanet gives platform to artisans. 
4+ airport locations + online platform. 
10000+ artisans connected 
Microwave safe, dishwasher safe. 
Anupam asked for samples. And appreciated the quality of the products. 
Namita commented — she saw it on Goa airport and loved the products on the store. 
Asked the journey. 
The founder had a problem funding his engineering. So, he used to hand paint the kulhads and sell them in fairs. He worked with artisans and thought of working for this category. Worked in a bookstore and sold 1.5L within a month. 
Namita appreciated the support for artisans. Great purpose driven brand. 
What are the no of SKUs, and sales split(airports+online)? 
The founder told that they have 6000+ SKUs and combined revenues from 4 airports + online revenue was 1 crore last month. Out of that, Offline channel contributed 78L to revenue and offline contributed to 22L. 
The sharks asked if they had any other investors. The founders replied: 
2018 first round of funding — raised 1.2 crore at 6.5 crore valuation — when monthly revenue was 4-5 L

2020 August — Raised 2.5Cr raised 
Anupam commented — there are two different lebvels in this business: 
— Small businesses doing individually
— Big brands like Bombay Store, FabIndia 
One can do this work at that scale too. What in your approach can take you to that levebl 
We have B2B , corporate gifting, D2C, online, and airports (which even brought on Airports during COVID too). 
Anupam says festive me gifting took too big. Can you grow without even airports?
Yes. 
But airports are our cash cow. We even won a tender at the 5th airport today. In talk with 11 airports. 
Namita gives an offer. I'll be an active investor — would help with the network, and everything. 
Anupam wants to learn about the founder's plan to scale and grow. 
Anupam and Namita get into a heated debate — on who would help them better. 
Anupam says that Namita only is investing because you showed great numbers, which Namita doesn't agree with. She says she has a nationalistic motivation here, like she and her husband did when they left jobs in US to come to India and work for the country here. 
The foundrs said after airports, we are going to malls. First mall — in Hyderabad — Sarath City Mall. 
Do you want to go in clothes and furniture? 
We'll become an omnipresent brand — have to have spices, and other products. 
What is net profit? — Anupam asks
LAst month — 12-13L 
Peyush asks — what is your revenue sharing arrangement with airports? 
Depends on airport to airport but average it is 28-30% 
Peyush asks don't you think that you are wasting so much revenue share just on airport rentals?  
That is that. But that is the cost to grow the brand till we stabalize. 
Price point is high — luxury brand positioning — Vineeta says. Airport is right. Self consumption market and digital scale is hard. Right now I am out. But i am very impressed. 
Ghazal also agrees to Vineeta. Products are beautiful but the bottle doesn't tell which brand's product it is. There is no recall, how you will stand out, how will you be differentiated. I am out because of that. 
Peyush says airport dependency is a negative point. I am out today but I have interest for future. 
What is your G&A cost ? — Anupam asks. 
What is cost? 
3L cost of general administration. 

Anupam says — I look at 3Ts — Total Addressable Market, Timing, Team
TAM is great, Timing is also good, Team is a challenge. Branding is challenge. If you can't focus on brand building, you can't grow. Anupam says he is out. 
Namita is still in. She says it will take a lot of time — and we can make it an export driven business. 
Offers for Rare Planet at Shark Tank India
Offer 1:

Namita— 65L for 5% equity 
The founder thanks for the offer and gives a counter — 2 Crore for 5% equity 
Namita says — I won't invest more than 65L. 
The founder says I can go at last valuation round too. 
Namita says she can bring a lot to the table 
Revised Founder Counter: 2.5-3%
Namita's counter — 4%
Revised Founder Counter: 3%
Namita agrees. 
Final Verdict
Rare Planet gets 65L for 3% from Namita Thapar.





Did you like Shark Tank India Episode 26? 
While you're here
Check out our recent posts on Shark Tank India