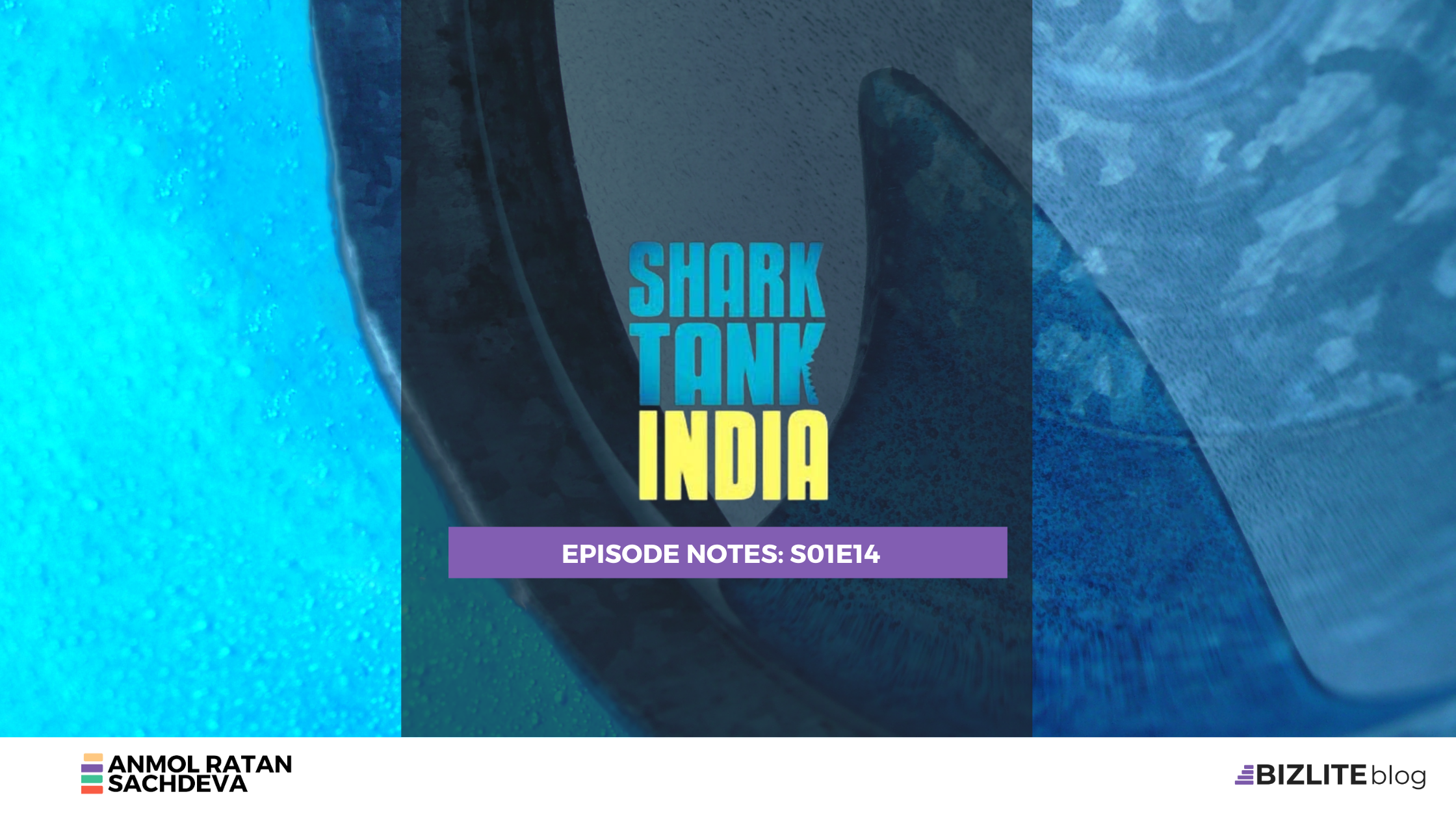 Source: https://www.therenalproject.com/


The Renal Project aims to bring a dialysis revolution in India by making dialysis centers more affordable, approachable and accessible through a chain of Dialysis Micro-centers. 
Based in Mumbai, The Renal Project aims to open 500 micro centers across India to solve the problem of kidney patients needing dialysis in India. 
According to The Renal Project's website, 2,00,000 new cases are added into the existing population of chronic kidney disease each year. A survey published in 2016 by Late Mr. Arun Jaitley estimated a deficiency of about 3.4 crore dialysis sessions in the country. 
The Renal Project along with its scalable size of centers ranging from 2 to 40 beded centers collaborates with medical facilities to 'fill the gap' where there is unavailability of dialysis centers.
Dialysis is an expensive and mentally challenging therapy in India - not easily available in all the corners of India. 
The founder gave an emotional pitch with factual data about blood dialysis and the mental/physical problems a family (and patient) faces to get dialysis done.
Plans to open 2-3 bedded micro-dialysis centers in small cities.

Right now 21 centers in 4 cities with at-home dialysis services too. 

1000+ patients served 

Founder is a biomedical engineer 

Revenue of 7.5L from home dialysis services alone. 

Monthly Revenue: 25L 

ARR: 3 Crore within 20 months of inception 
Ask 
1 Crore for 3% equity 
Discussion & Deets: Did The Renal Project Get Funding at Shark Tank India? 
Peyush asked about the USP 
Founder says the setup is easy but execution is hard. Hospitals don't want to go into the hassle of executing and managing the dialysis center. 
Aman says he doesn't agree and gives an example of Nephro Plus. 
Founder says they are developing an inhouse management software plus SOPs with everything that software captures. 
Ashneer's Opinion - It is an appealing business but it is a business of capacity utilization. So strong discipline is needed on the founder's end. To keep the founder disciplined, gives a mixed offer (equity+debt).  
Namita is interested due to her pharma experience. Is ready to get involved directly. 
Peyush thinks there are low chances of becoming a viable business. So, he is out. 
Anupam thinks that right now he is not at a 'stage'.  So, he is out.
Aman says that he loved the founder's approach about execution and focus on execution and wants to get into the deal with Namita and can help with brand building, growth and marketing. 
Offers 
Offer 1 - Ashneer:

25L for 1% equity + 75L debt @ 12% interest to be paid within 5 years. 

Offer 2 - Namita & Aman:
- First Offer -

1 Crore for 10% equity.


- Revised Offer

(After sharing about 20 Crore Valuation as per existing term sheet) : 1 Crore for 8% 
The founder gave a counter offer: 1 Crore for 4%
Namita's Counter: 1 Crore for 6% 
Ashneer's New Counter: 50L for 2% equity + 50L debt at the same terms 
Got
The founder chose Namita's and Aman's Offer as there is common synergy
Got 1 crore for 6% from Namita and Aman 
Morriko Pure Foods are one of the largest manufacturers, suppliers and traders of nutritious food items in India. Backed by the experience of its founders and Kamdhenu Foods, it launched D2C products such as healthy dried fruit snacks -  Guava Chunks, Jamun Chunks, Mango Chunks, Mixed Fruiteez, Pineapple Slices, etc. 
The brand offers a large range of dried fruit snacks for healthy munching. 
Gave sampling to all the sharks and told about their tie-ups with farmers all over India to source fruits and bring them to their own manufacturing and processing plants. 
Founders:

Kalyani Shah, Bipin Shah, Tanmay Shah 

Total Sales: 5.95 crore
Profit: 1.43 Crore
Ask 
1 crore for 3% equity 
Discussion & Deets: Did Morriko Pure Foods Get Funding at Shark Tank India? 
Namita asked about the sales, turnover and profits. 
Established in 2016, started production from 2018. 
Father started kamdhenu foods in 2002 and had a vision to grow it. But the problems about funding and labour payments. Had to close the company due to Valsad foods in 2002. 
The son restarted with the same vision and started Morriko Pure Foods with the same heritage and dream of the father. 
Retail is by the name of Kamdhenu Foods. Company Name is Morriko 
Total Sales: 5.95 crore
Profit: 1.43 Crore
Aman asked 3 questions: 
Two models :  
Direct to Customers- Amazon, etc. 
B2B - Suppliers for Yoga Bar, PaperBoat, Kellogs, etc. 
Category development took a lot of time. Covid gave them a hit. 
No external investors
Anupam asked about future growth plans? 
They said that every breakfast cereal, and healthy snack brand needs dehydrated fruits. They are the largest suppliers of imported dried fruit substitutes in India. 
Aman thinks this can work well in B2C. Gave a combined offer with 4 sharks. Namita skipped the combined round and is out. (Other sharks can help them better) 


Offers
Offer 1: 1 Crore for 25% by four sharks - Aman, Peyush, Aman & Ashneer) 
Counter Offer: 1 Crore for 8% Equity (2% each) 
Sharks are not interested in investing so big amount for such a low equity. 
Got
Founders said they can't dilute so much equity and rejected the offer by Sharks. 
Source: https://goodgoodpiggy.com
The company claims to be India's Fastest Growing 21st Century Piggy Bank And Habit Builder for Children 
The company focuses on improving financial literacy among children by teaching them money management techniques through digital products/mediums. They're focusing on helping children build positive money habits - savings, investments. Good Good Piggy teaches responsible money habits while rewarding good behaviour, skills and habits. 
Started with a storytelling type pitch - giving reward (rishwat) to children for cultivating good habits. The idea according to founder is based on instant gratification need of the generation. 
Kids can get coins directly in a digital piggy bank for good habits - children want instant gratification. Parents have full control to create good habits in children - create tasks, etc. and reward children for completing daily/weekly missions. 
The concept helps kids learn about salary, savings, investment, etc. via an app. 
The company is in the prototype stage - doesn't have anything, at present. Got an idea from nephew's piggy bank (and digital payments habit of Indians). 
Ask 
45L for 5% equity 
Discussion & Deets: Did GoodGoodPiggy Get Funding at Shark Tank India?  
Anupam asks that the claim of India's first EdFinTech is wrong and already India has FamPay and Junio 
The founder says that their target audience is teens. But we are pre-teens. 
Ashneer doesn't agree with the founder and says that the product is similar to Junio and UX is inferior to it. 
Aman thinks that one can become a competitor of Junio (and has the possibility of takeover or acquisition). There is no problem with working on the same product. 
Ashneer and Anupam don't agree with EdFinTech positioning and don't feel that this product is both at the same time. Anupam says that the founder is speaking Jargonish and no one will be impressed with the talks. 
Namita says want to understand the revenue. Founder says it is pre-revenue (0 Revenue) and wants to build a product to enable financial literacy. 
Ashneer and Anupam are existing investors in Junio (Anupam says that she is behind money and there is only one way to do something - going in the direction of NeoBank) 
Personal Comment: The pitch is actually jargonish (lot of talk, big concepts, vague ideas and less of execution). Instead of focusing on hype and hoopla, it could have focused on what it can be, what will be the concrete plans to grow. 
Ashneer picked her up correctly when he asked about who's the tech mind behind this and she answered that the investors (venture backers) are taking care of it. It is not a nice approach, in general .Tech understanding should be in-house. 
Ashneer thinks that the founder needs to work a lot to learn humility. Only by talking in English doesn't work in anyone's favor. 
Ashneer says that we are all people who started from scratch and no one talks or understands from scratch. 25 ki age me koi ground-up se kaam nahi kar sakta. It takes a lot of work and effort to build something big like this. No 25-year old should talk like this - be boastful about big things. 
Ashneer thinks that founder doesn't have any knowledge about the space. So he is out. 
Anupam suggests that there is an opportunity in the Education sector. But again the founder started talking about 'big terms'. So, Anupam is also out. 
Namita supported the founder and stood up for her by saying that this is possible by bringing a tech co-founder onboard. 
Aman says that India me logo ko gyaan bantne ki aadat hai and Aman thinks that the founder should pursue it if she believes in it. He is out, but says all the best. 
Peyush motivated and encouraged her - it gets hard to stand at a big stage (gave his example of first presentation at Microsoft where everyone grilled him). 
Peyush asked if she is interested in giving 50% equity to anyone. No direct answer made them go out. Gave a suggestion - edTech fintech hata do positioning se. 
Namita is also out but would want to meet her after one year when she'll have some revenue. As a principle she doesn't invest in pre-revenue startups. 


Offers  
No offers. 
Got
Nothing
What do you think about Shark Tank India Episode 14? 
Share your thoughts on our social media handles - follow our Instagram handle or join Shark Tank India daily WhatsApp group for instant updates. 
Stay tuned for episode notes, pitch commentaries, and more updates on Shark Tank India. 
While you're here
Check out our recent posts on Shark Tank India