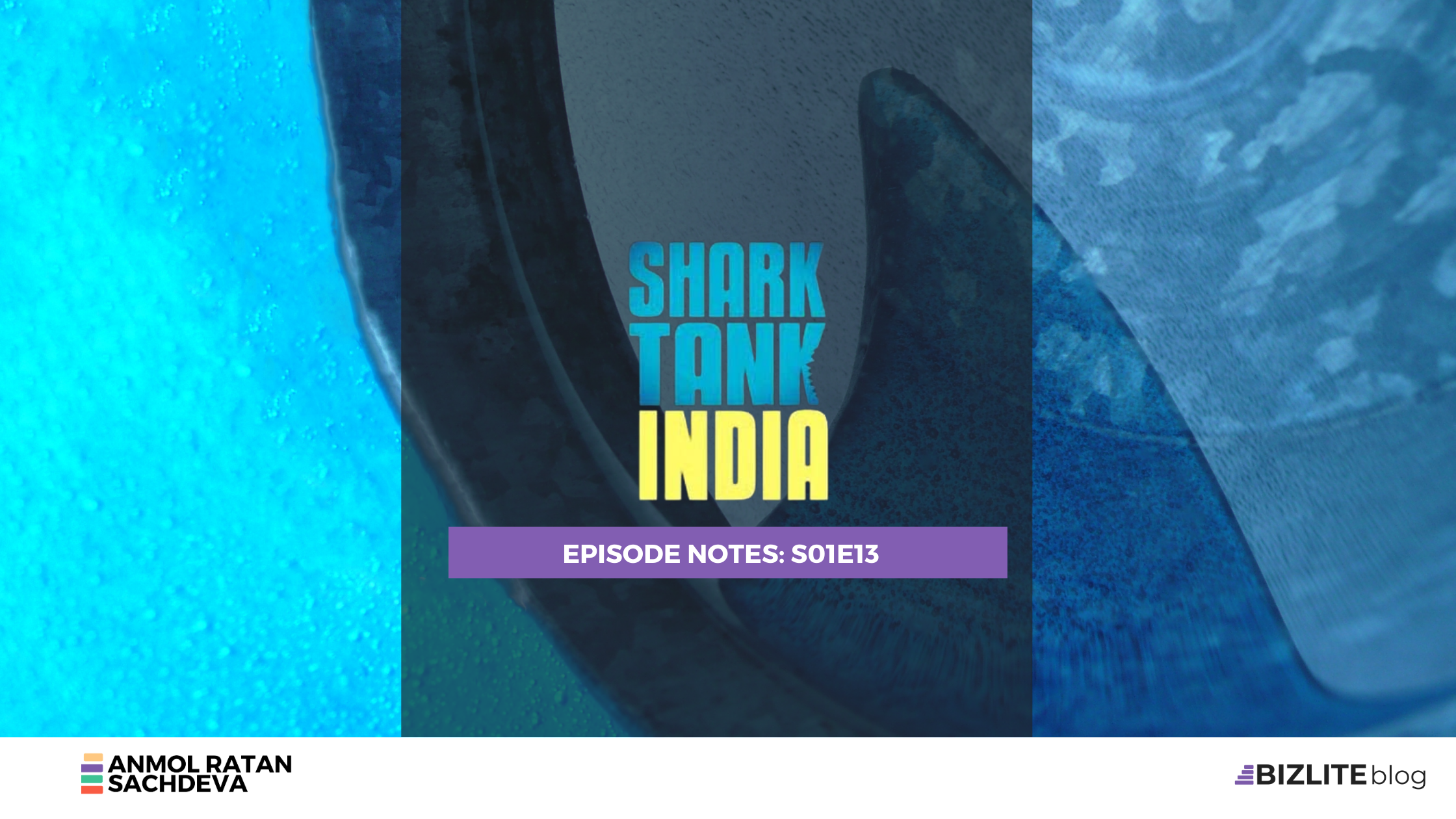 Device to help boost literacy rates among visually impaired kids. Increases awareness about braille, solves the problem of literacy among visually impaired kids with Annie and Helios. The company (and its device) helps children study in normal schools like normal kids 
Annie is a smart braille learning device. A Self learning, remote enabled, braille based teaching device that can help learn in mother tongue or English. 
Helps reading, typing, listening and vocabulary . has lessons, games and stories. 
Helios is a complete ecosystem to help parents track the progress of children, download new content. 
Gave a great presentation with help of a cute kid - Prathamesh- a 10 year old kid- He told everything about the device - Annie. 
Founders:

Aman, Dilp, Sanskriti, Saif

Existing Revenue:

5 Crore (current year). Next year forecast 20 crore 

Existing Investors:

Anand Mahindra, IIM, etc. 

Device price(Annie):

$1000/device (Targeted at International Markets) 

Existing Margin:

50%
Ask:
0.5% for 30L 


Discussion & Deets : Did Thinkerbell Labs Get Funding on Shark Tank India? 
Sanskriti said the target is the international market. Trying to cater to the special needs market. An existing deal with an American distributor/company . $1.7 mn deal for Annie whose US name is Poly. 
Device is for ages 4-16
Braille is a literacy skill - to help with cognitive development. So, one can't just use earphones (which Peyush questioned - why need for such a device) 
The model is B2B and only via government contracts.  
Peyush questioned the intention (started with good intent, now focused on catering to one customer). Peyush asked about total existing dilution: 30% 
Ashneer questioned the business model and suggested how they could have targeted software market and build a SaaS product out of it (pay-per-use for the device - like BYJU did it with tablet and content subscription model for classes) 
Offers for Thinkerbell Labs
Offer 1: Anupam: 30L for 2% of the company. Got low to 1%
Offer 2: Peyush: 1 Crore for 5% (with an intention to change the model and make it a big revolution) 
Offer 3: Ashneer wants to pool in with Peyush for a combined deal 
Offer 4: 30L for 1% from Namita . Got low to 0.75%
Sharks pitched hard and tried to convince each other to take their respective offers (especially Namita and Peyush). 
Counter 1 from Founders: 1 Crore for 2.5% equity for all four sharks - Peyush, Anupam, Ashneer and Namita 
Shark's Counter: 1 Crore for 4% 
Peyush wanted to give a final offer for 3% (1 Crore) but wanted an instant answer which the founder rejected. 
Next Counter from Founders: 1.2Cr for 3% 
Ashneer got out after this counter offer from the founders 
Final offer: 1.05 crore for 3% of the company (3 sharks - Peyush, Anupam and Namita) 
Got: 
INR 1.05 crore for 3% of the company from 3 sharks - Peyush, Anupam and Namita 
Carrabox is a food packaging box that breaks down, gets flat and one can tear down to give a plate, spoon for eating food with the same box. It has a design patent (provisional) on the concept - plate, spoon in a box. 
Solves the problem of extra plastic packaging, microplastic consumption, and landfill issue that we get from packaged food in restaurants. 
The founders are from Indore - India's cleanest city so it's natural they ideated and executed the business idea - the right ecosystem (and encouragement) was there to work on the startup. 
Concept & Vision:

Reduce, Reuse and Recycle

Founders:

Surbhi Shah, Chetna Shah from Indore 

Vision

- to use for every food delivery and cloud kitchen in startup

Who has funded the startup -

IIM bengaluru - 8-10 Lakh grant 

Cost of box:

11.5 

Selling Price:

INR 15

Major Customers:

Haldiram's, Balaji Snacks

Monthly Sales:

80L ( 4-5 Lakh Spoons) 
Ask
50L for 10%
Discussion & Deets: Did Carrabox get Funding on Shark Tank India? 
Anupam asked - why and how started this idea 
Said - nostalgia of childhood  - we made cardboard spoons to eat poha, etc. 
Saw wastage of cardboard (in own printing press) 
Saas is a bakery entrepreneur and concept (and design is of Saas) 
Namita is concerned about greasing (and oiling) of the box after packaging. The founder explained that this 
Peyush Asked: Who sold (closed the deal) to Haldirams 
Surbhi Answered that they cold pitched to Haldiram via email after trying their products via their spoons. Pitched at the right timing when plastic got banned . Sent them product samples . Got into meeting room and closed the deal. 


Aman suggested that they should tie up with Zomato  and Swiggy 
Founder said she wants to have brand placement ( along with don't send cutlery they should have a placement Do send Carrabox) 
Ashneer is concerned about scalability , protectability of patent. Ashneer got out directly. 
Namita is concerned that this is not comfortable to eat. She is not relating to the product. She is out. 
Aman says he can't add any value to this product. He is out. 
Anupam says that the business has just started and a lot of brainstorming is needed to grow. Founders have a great passion and wisdom to make it grow. Anupam Gives an offer of 25% FOR 50L 
Peyush is joining the offer of Anupam 
1 Offer: Peyush & Anupam's Collective Offer of 25% for 50L 
Counter Offer from Founders: 50L for 12% 
Shark's Counter: 50L for 20% (2 Sharks- Peyush & Anupam) 
Got
50L for 20% (2 Sharks- Peyush & Anupam) 
A B2B yarn marketplace to organize an unorganized process- multi channel platform for buying and selling of yarn. Solves the problem of Broken supply chain in yarn business. 
The founder has family business in yarn and fabric manufacturing. 
He saw the pain point of a cost sensitive industry. It's hard to find the right supplier. Lack of transparency, inefficiency in acquiring the yarn for the factory. 
Trading Volume:

July 2019- till now: 212 crore (100% advance payment via Escrow accounts) 

Last month's on-platform transactions:

INR 10 crore order size. 

Last Month's Revenue:

15L 

Platform's Commission:

Max 1.5% (Depends on product quality and other variables) 

Growth:

1300 orders processed till date
Ask
2% for 50L 
Discussion & Deets: Did The Yarn Bazaar Got Funding on Shark Tank India
Aman wanted to see the real demo. The demo worked like a chatbot (on Whatsapp similar UI). One can get complete view of the orders/RFQs) 
Aman questioned the viability of the marketplace - if buyer sellers meet/talk directly once, why would they come to you again? 
He talked about the classic challenge of the marketplace - traders can go directly to the suppliers. It is a commoditized market with too learn margin. 
Founders say that buyers and supplier trust them. 
Namita said that they are definitely solving a problem for unorganized players but are definitely out. 
Peyush asked about the Team 
Strategy Head: Akshat Doshi 

COO: Vishal Darak 

CEO: Pratik Gadia 

Tech Co-founder is joining soon for 5% equity 

Aman thinks tech should have been in-house from start as its a marketplace 
Trader will go directly to the supplier and won't disclose so he is out. He came together with Ashneer for an offer at a later stage. 
Founder has a vision to focus on trade finance and expand scope to manufacturing and white labeling. 
Anupam asked - why can't we take a step back from the Supplier side and focus on supply chain development.  Founder shared that they are focusing on contractual white labeling from small manufacturers in southern India. Increase supplier dependence, consistent quality and have a manufacturing capacity. 
Offers: 
Initially two offers came in Offer 1: Peyush and Anupam  and Offer 2: Ashneer And Aman (Aman got back in the tank). 
They sent Pratik out of the tank and came back with a combined offer. 
Ashneer said that they can bring credibility to the brand with a combined offer of all 4 sharks. And feels that 50L is not enough to build this platform. So, giving a combined offer. 
Combined Offer: Peyush, Anupam, Ashneer and Aman came together for 1 crore funding for 10% equity 
Counter offer: 1.25 Crore for 10%
Ashneer said not interested in counter. Think and get back. 
Founder accepted the deal. 
Got: 
INR 1.25 Crore for 10% from four sharks  - Peyush, Anupam, Ashneer and Aman came together for 1 crore funding for 10% equity 
What do you think about Shark Tank India Episode 13? 
Share your thoughts on our social media handles - follow our Instagram handle or join Shark Tank India daily WhatsApp group for instant updates. 
Stay tuned for episode notes, pitch commentaries, and more updates on Shark Tank India. 
While you're here
Check out our recent posts on Shark Tank India