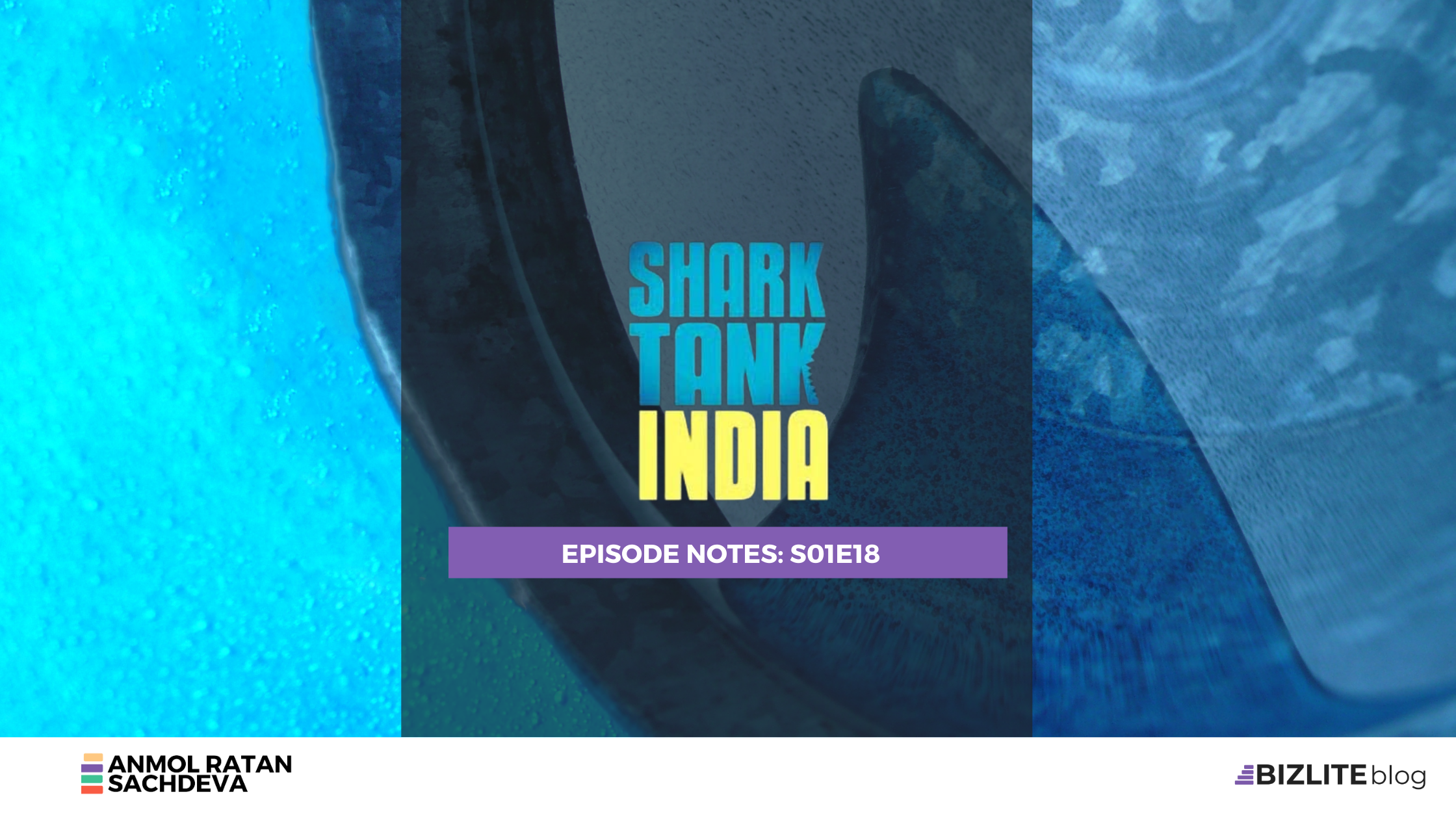 Today on Episode 18 of Shark Tank India we'll see 4 brands. First is a home-based kitchen started by a mother, grandmother and a fantastic cook - Mommy's Kitchen. Second, Dandera Technologies is a e-vehicle brand with a patented battery technology designed for Indian climatic conditions. Third, India Hemp & Co. is an all-natural, hemp-based nutritional brand and fourth one - Anthyesti Funeral Services provides the convenience of arranging for funeral services online.
#MummysKitchen, #DanderaTechnologies, #IndiaHempAndCo, or #AnthyestiFuneralServices which pitch will bag their dream deal today? Tune in to #SharkTankIndia, tonight at 9 PM, only on Sony TV! pic.twitter.com/zt4O2ArWR9

— Shark Tank India (@sharktankindia) January 12, 2022
Mommy's Kitchen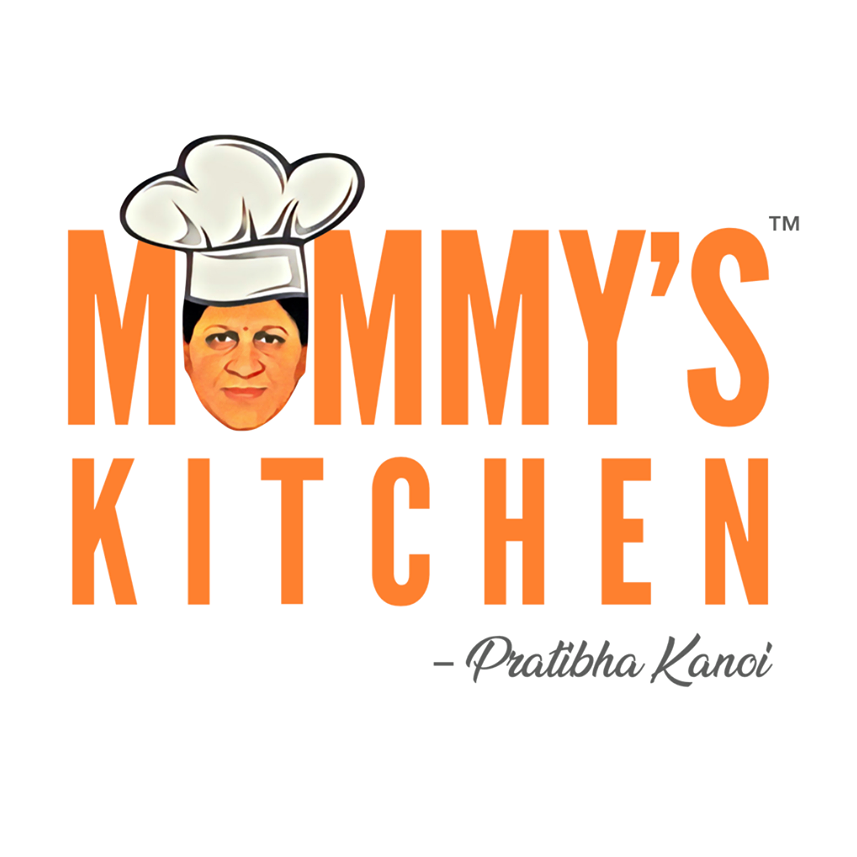 Mommy's Kitchen Brief Profile & Company Info
Started by Pratibha Kanoi - a mother of 3 and a grandmother of 4, Mommy's Kitchen serves artisan whole wheat thin crust pizzas to the connoisseurs of Mumbai city. 
The brand is one of the few good things that came out of the pandemic lockdown. Pratibha ji started cooking 'mouth-watering' dishes for her children (during the lockdown) like pizzas. The artisan pizzas made her sons motivate her to start a home-based cloud kitchen business. 
Her clientele includes who's who of the B-world and Mumbai city including Amitabh Bacchan, Devendra Fadnavis, among others. They initially started taking pre-orders for pizzas but now also cater to on-demand orders and serve italian delicacies like Margherita, Fungi, Primavera pizzas and pastas like Aglio E Olio, Spaghetti Arrabbiata, and Cheesy Spaghetti. 
Her clientele includes who's who of the B-world and Mumbai city including Amitabh Bacchan, Devendra Fadnavis, among others. They initially started taking pre-orders for pizzas but now also cater to on-demand orders and serve Italian delicacies like Margherita, Fungi, Primavera pizzas and pastas like Aglio E Olio, Spaghetti Arrabbiata, and Cheesy Spaghetti. 
Pratibha ji (the founder) has exposure to International Cuisine (because of education in Bangkok). She had a hobby of baking and cooking. 
Founders: Prathibha Kanoi, Vikaas Kanoi and Vishal Kanoi 
Outlets: 3 (Mumbai, Kolkata and Bengaluru) 
Orders Fulfilled: 6500+ families served
I couldn't find out the website of Mommy's kitchen, yet. If you know, please post in the comments. Meanwhile you can read more about the brand at: https://www.whatshot.in/mumbai/at-67-this-grandma-decided-to-start-her-pizza-business-c-24375
Check out their Instagram page for tempting visuals of their bestsellers. Order now if you're from Mumbai using this form.
Mommy's Kitchen Social Media Links
Mommy's Kitchen Ask from Sharks in Shark Tank India
90L for 3% equity
Discussion: Did Mommy's Kitchen Get Funding from the Sharks at Shark Tank India? 
Namita appreciated Pratibha's fitness and activeness. 
Anupam says that he is allergic to dairy so he doesn't eat pizzas but he loved the pizza (sampling). 
Ashneer asks about the business - Dominos dominates the segment and has a standardised pizza. Asks if they want to go as an artisanal brand in the space or focus on the QSR model. 
They inform they want to expand business pan-India and currently have 3 outlets in Bengaluru, Mumbai and Kolkata. They want to expand nationally via a chain of cloud kitchens in India. Right now, they take direct orders (via Instagram, WhatsApp) and are not on any aggregator platforms like Zomato & Swiggy. 
Aman asks how they found their first customers.
They said that they have strong word-of-mouth - family, friends, and acquaintances were their first customers. 
Aman then asks about the total revenue till date.
Mommy's Kitchen informed that they have a revenue of 1.15 crore from all three outlets in 18 months since inception. 
Monthly earning - 4.5L from all cities. 
All three cloud kitchens are in their own house - one house in Kolkata, one in Mumbai and the Bengaluru outlet is operated from their sister's place. They haven't spent a lot of money yet and there are small costs of operations. 
Aman asks that this is a family business - family is only operating and family/friends is only ordering. They don't know about the 'true' economics of the cloud kitchen operations model. 
They countered the apprehension by telling that they know the cost economics well - it would cost them 10.8 lakh to set up a cloud kitchen in a city from scratch. 
Ashneer questions why they are not on Zomato or Swiggy despite being a cloud kitchen brand. As India orders via aggregators mostly and their not being there is making them lose the game. 
The founders say because of high commissions and limited distance range - aggregators deliver only up to 6 kms and they get long distance orders from all over the city. 
Ashneer thinks that they won't be able to fulfill large orders (with current setup) and they are not on Zomato and Swiggy (despite being a cloud kitchen business). It doesn't feel that they are investible right now because of executionary loopholes. 
Anupam questions why the sales are fluctuating month on month as the numbers don't add up - 1 crore+ sales till date and they told earlier that 3-4 lakh monthly sales. 
They inform that the lockdown months were big sale months - they had 8-9 lakh sales per month during that time. 
So, Anupam asks why did this happened?The founders reveal that they charge INR 700 for one delivery order (cost of delivery). 
Everyone is shocked at a high delivery charge. And they feel that this is not scalable without getting help from aggregator platforms. 
The founders keep getting back to the limited (6 kms) range of delivery of Zomato/Swiggy if they get on those platforms. 
Anupam informs that they can go to the cloud kitchen model with help of Zomato & Swiggy and set up multiple kitchens around the city (and in different cities) easily. 
Peyush says that the biggest problem is that they are not even listed on places where people order online. He is out. 
Namita thinks that there is a lot of work to do here. Right now, she is also out. 
Anupam thinks that they should learn about fundamentals - marketing, operations, cost economics first. He is also out. 
Aman says that Pratibha ji reminds him of his mom. She has not been strict on her sons and there is a lack of execution (and willpower to grow), right now. They should focus on improving the cloud kitchen model first and improve their operations. He is also out right now. 
Offers for Mommy's Kitchen at Shark Tank India
No offers


Final Verdict
Mommy's Kitchen didn't receive any funding from the sharks at Shark Tank India.







Dandera Technologies Brief Profile & Company Info
Dandeta Technologies is an electric mobility company that has designed, conceptualized and built prototype utility vehicle - Otua. According to its website, it's vehicles are powered by a patented battery pack technology - DanTECH designed and built for Indian road and climatic conditions. 
They want to disrupt e-vehicle market in India by providing sustainable, green and alternative combustible engine options for commercial operations.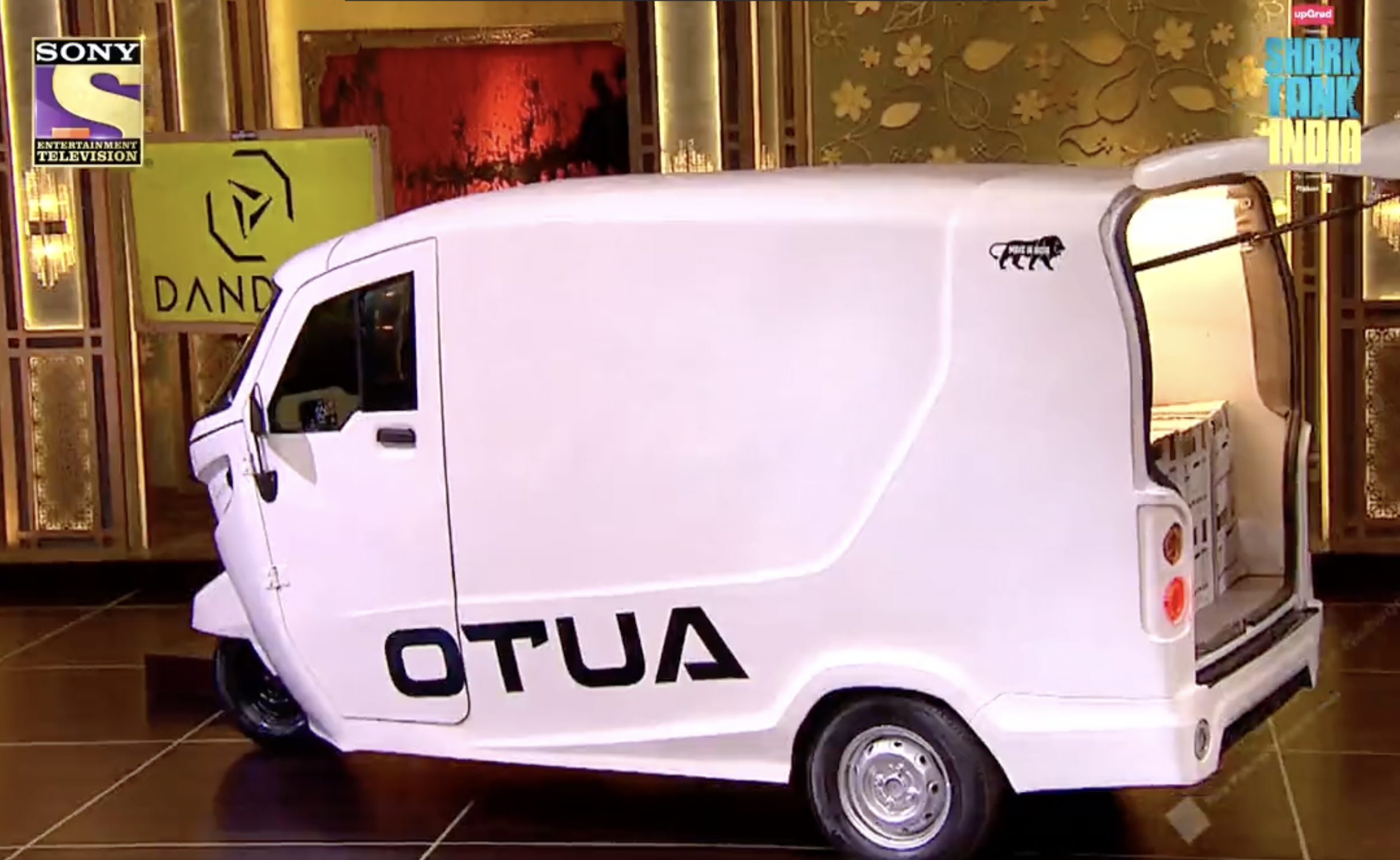 Dandera's OTUA - First Prototype. More details about the vehicle here
Dandera Technologies Product Portfolio 
Dandera Technologies Social Media Links
Dandera Technologies' Ask from the Sharks in Shark Tank India
1 crore for 1% 
Discussion: Did Dandera Technologies Get Funding from the Sharks at Shark Tank India? 
Peyush asks where the name comes from (Bhojpuri influence). 
Yes the idea was the same and Auto spelt backwards is Otua. 
The founders gave background - one is in business for all his life, other is 16+ experience in automotive technology and electrical engineering. 
The sharks ask how much have they invested. 
They inform that right now they've invested 70L till date (both founders) and they also have outside investors. 
Just Before Shark Tank (10 days before) they signed an MoU with a company in gurugram and right now they have the following equity structure:  
49% -

to a company based in Gurugram- Exponents - for signing an MoU that Exponents will bring 30 crore from investors to help them set up a factory, operations and everything. 

49% -

kept by both the founders

2% - 

to the incubators 
Namita asks about the Exponents background - which is now a majority stakeholder in Dandera. 
Ashneer asks why they didn't bring Exponents in the tank - they are the biggest stakeholder in the firm. 
The founders inform that they are a team of 5-6 guys to which Ashneer questions and quashes the founders. 
Anupam asks why did they agree to give equity to outsiders (Exponents) as the company is just a middleman that is promising that they'd bring 30 crore from investors. 
The tank gets heated up and Aman asks why they came in the tank. Founders keep getting questions on questions at this point. 
Once everything settles down, they inform them that they are here in the tank to get expertise of the sharks and benefit from their network. 
Peyush asks what is their differentiator as there are so many EV brands in the market and why won't any other copy them. 
Founders reply that continuous innovation is something that will keep them growing (and unique). Other legacy brands take so long in decision making regarding any improvements. Also, existing players are trying to retrofit their existing vehicles for EV-compliance which is bringing problems. They've built the vehicle and technology for scratch for electric battery-based usage and success. 
Namita disagrees and says that other auto players like Bajaj have big R&D teams which can do much better than a small player like them. 
Peyush says that R&D teams are not entrepreneurs - they can just do research but not disrupt an industry. 
Ashneer, Peyush and Aman get up to see the prototype and Peyush wants to understand why someone would buy the vehicle. 
Namita says that this is a big space and there is a tussle between legacy companies and startups. I have betted on legacy companies. So, he is out. 
Peyush thinks that startups will change the space and not legacy companies. 
Anupam agrees to it (while namita disagrees). 
Peyush thinks the experience, branding and platform is great. But equity structure is a big issue. If there was only one strategic investor, he would be interested. But right now he is out. 
Even Aman agrees that their company has a complex equity structure. So, he is also out. 
Anupam loves the concept and product (and likes that real innovation is happening in India) but this would not work because of a shaky foundation (equity structure). So he is out.
Ashneer gives an offer asking if the Term sheet is signed with Exponents. They inform Ashneer that only an MoU is signed at the moment. The investors to onboard will help them setup everything.  
Ashneer tells investors won't help with actual operations. So, leave Exponentials and come with me. He'd help them source 30 crore (which exponents have promised too). 
He says that if they are able to reverse their hasty decision of going with Exponents he'd give them a deal. 
Offers for Dandera Technologies at Shark Tank India
Offer 1: Ashneer Grover - 1 crore for 5% 
The founders counter Ashneer with a different offer: Give us 1 crore as line of credit (at 5-6% interest) and we'll offer 1% equity for you.  
Revised offer from Ashneer: 1 Lakh for 1% equity and 99L Debt for 12% interest to be amortized over five year. 
Final Verdict
The founders agree to Ashneer's offer - 1 Lakh for 1% equity and 99L as debt at 12% interest for five years.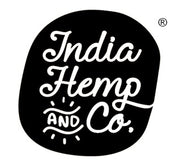 India Hemp & Co. Brief Profile & Company Info
Started by Bhattacharya sisters - Jayanti and Shalini, India Hemp & Co aims to bring the health benefits of Indian hemp to every home. Hemp is a natural, herbal and nutritious plant that can help people adopt a healthy (and nutritious) lifestyle. 
Unlike the myth associated with Indian hemp (Bhaang) that it can intoxicate a person, Hemp is actually a highly-nutritious plant (a kind of superfood in itself).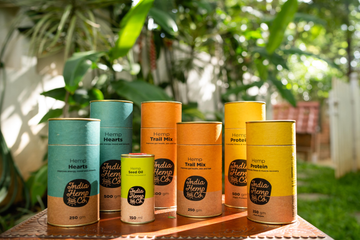 India Hemp & Co. Product Portfolio 
Protein Powders

Hemp Seed Oil

Trail Mixes

Pet Nutrition Products 
Shop for India Hemp & Co. Products @ https://www.indiahempandco.com 
India Hemp & Co. Social Media Links
India Hemp & Co. Ask from Sharks in Shark Tank India
50L for 2.5% 
Discussion: Did India Hemp & Co. Get Funding from the Sharks at Shark Tank India? 
Ashneer asks if they had any difficulty in sourcing the hemp till date. 
The founder informs that earlier they operated on a medicinal license from AYUSH which came with its own limitations. But just recently FSSAI declared hemp as a food. So, everything is smooth now. 
Namita asks about the number of SKUs. 
India Hemp Company has 12 total SKUs 
The founder has brought hemp brownies as samples and offers them to the Sharks.
Aman asks a direct question if hemp is officially allowed in India. 
Anupam informs everyone that there is a difference between hash and hemp brownies. 
Peyush asks the founder that 'bhaang' brings intoxication so how is she making all this. 
The founder tells the sharks that she is also debunking the myths around Hemp through her brand. The founders inform that the base ingredient might be the same but the product is different (and non-intoxicating). 
Anupam informs that the intoxicating bhang is different from the hemp being talked here. 
On this, everyone in the tank jokes about Anupam knowing everything about the space. 
Anupam asks the percentage of hemp in the products. And she informs that the concentration is around 15-25%. 
Aman says that the taste is not good of the products. She informs that it is not about the taste but nutritional value and health benefits. Hemp is high in fibre, amino acid profile, proteins and a lot of other beneficial micro-nutrients. 
The sharks ask about the sales figures which she informs is around 20L in the last year. In the current year, sales of India Hemp & Co. is around 30L approx. 
Anupam counters by saying that the sales of Bombay Hemp Company (a competitor) is much larger than this. 
She says that they (Bombay Hemp Co.) are an old and established brand (8+ years of establishment). 
Aman asks where the sales come from. 
She informs that 80% of the sales come from their own website.
Aman further asked how much was sales last month? 
She informs that it was around 2L+. 
Peyush says that the nutritional value of hemp is generic and technology use for the company (and brand) is not too much. He is out. 
Aman says that he wants to give them an offer (without negotiating) and wants to hear an instant answer. The founder wants to hear other sharks. So, Aman waits and backs out. 
Anupam asks about the product mix - why they launched so many SKUs? 
The founder informs that she started pet vertical because the business is massive - pets need a lot of nutrition which hemp can fulfill. It came from personal experience when her vet suggested using hemp oil for her own dog. 
Anupam says that the confusing SKU range (pet food and human food under the same brand) brings suspicion in the minds of the consumers. They shouldn't have started the pet business? 
Peyush says that even with an extensive list of SKUs, sales are low. (20L only) 
Ashneer says that he feels one cannot sell Pet and Human products under a single brand and that this feels more like a hobby business. 
The founder gets a bit offended at this and counters by saying that he is talking like this  because she is a woman. (Women keep doing something as a hobby and call it a business). 
Aman jumps in asking why she likes this on a general statement by Ashneer. 
Anupam asks why is she self-victimizing. 
Ashneer says with such a small business sales, I'd still say the business is a 'dud' irrespective of being a woman, man or anyone. 
Anupam tells the founder to not take the comment as personal. 
Namita says that the Shark Tank platform is there for everyone to question, counter question and clarifying the doubts. 
After the question and discussion like this, Aman is out. (he was about to give an offer with Namita).  
Anupam  thinks that she doesn't have a hero product (no breakthrough strategy yet) and with restrictions reducing in the space, this would become a highly-competitive business. 
Namita doesn't think that the founder is distracted (because of the long SKU range) but she thinks that with such low sales this is just like a pre-revenue startup. 
She asks the highest selling product and the founder informs that Hemp Hearts is the one. 
She gives an offer and thinks that this can work great for concept selling. 
Offers for India Hemp & Co. at Shark Tank India
Offer 1: Namita gives an offer - 20L for 10% equity + 30L as debt at 12% interest rate 
Counter Offer: 50L debt or 50L as a convertible note 
Shark tank doesn't allow convertible notes (told by everyone) and Namita is not a bank to do 100% debt. The offer is not negotiable. 
The founder rejects Namita's offer. 
Final Verdict
Got nothing - she rejected the offer. 

Anthyesti Brief Profile & Company Info
Anthyesti aims to standardize the unregulated funeral rites segment in India by providing funeral services, support and solutions online. The company offers post-death rites solutions that are often distressing and traumatic for the loved ones. 
Founder: Shruthi Reddy
Anthyesti Services
Pre-planned Funeral Services

Remembrance & Honor Ceremonies 

Embalming Services

Online Prayer Meetings

Funeral Decor

Counselling Services 
Read more about their services on the website: https://anthyesti.com
Anthyesti Social Media Links
Anthyesti Ask from the Sharks in Shark Tank India
50L for 4% 
Discussion: Did Anthyesti Get Funding from the Sharks at Shark Tank India? 
Namita welcomes Shruti and asks about the revenue model .
She informs the sharks that they work on an aggregator model. 
Anupam asks why they don't give their own services. She informs that they started with serving themselves in Kolkata but that wasn't scalable much. So, they started looking in the direction of aggregation. 
She informs when she started the business 6 years ago, they had only one or two players, but right now they have 35+ competitors (there is high demand in the space). 
Aman asks why she started with this space. 
She informs me that when you lose someone, it's important to grieve. People don't get time to grieve as they have to arrange for everything. There is no organized player in India despite having a high demand (9% death rate over more than a billion population). 
The sharks ask about the revenue: 
Total Revenue:

1.16 crore revenue 

Projected Revenue (FY22):

2 crore
Founder informs that there is high margin in this business 50% (gross margin). Peyush asks about profitability which the founder informs to be at 6%. The rest is spent on salaries, management, operations, etc. 
Ashneer jumps into the conversation and says that this business doesn't have any 'growth' factor (or wow factor) to it. One won't like to discuss it with their peers (won't put reviews, or spread word about it). In fact, he is very vocal that he won't like to earn money from the inevitable truth (death). 
Anupam asks if this is really a problem to solve. There are friends and cousins who handle all these responsibilities. 
The founder informs that  their services are ideal for nuclear families. 
Ashneer doesn't agree to the concept (and business model). 
Peyush says that she is one of the strongest entrepreneurs (with really high gross margins). She has the right answers to everything but he still thinks that the margins are not enough (considering the kind of business and the space). She should improve margins from 50% to 70% and profitability to 25%. Right now, this is not an investable business and he is out. 
Aman says he is also out because the business is not investable and suggests the founder to keep a memorable (and simple) name which isn't hard to pronounce or spread around. 
Anupam says that she is solving a problem which is not exactly a problem. She is not making a real impact in the world (which she can because of her capabilities). He is also out. 
Namita says that she is not comfortable in the space. There is a lot of negative energy associated with the idea. She is also out. 
Ashneer says that he is an aggressive businessman and he won't want to work in this space (as he would push to grow the business and revenues). He suggests that she should focus on solving the unsolved problem (death is done and dusted so anyone shouldn't focus on that). He is also out.  
Offers for Anthyesti at Shark Tank India

No offers
Final Verdict

Anthyesti didn't receive any funding on Shark Tank India.
Did you like Shark Tank India Episode 18? 

The episode was full of drama (and futile moments largely). In my personal opinion, the episode felt a bit 'loose' compared to the recent episodes. 
What do you think about Shark Tank India episode 18? 
While you're here
Check out our recent posts on Shark Tank India