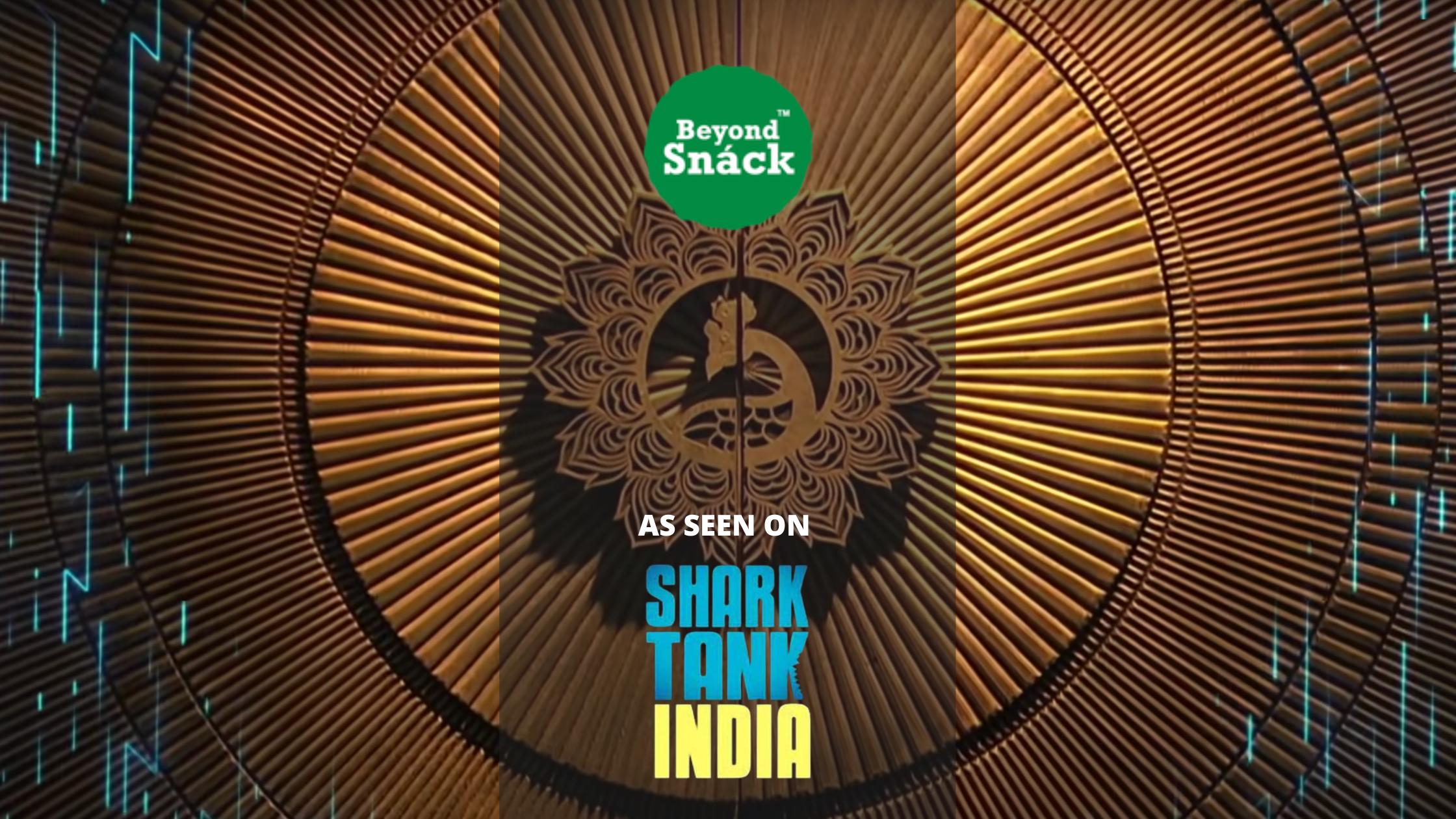 Who would think of leveraging the underutilised opportunity in the unorganised banana industry of Kerala than a Keralite himself? 
Started by Manas Madhu, Beyond Snack envisions becoming India's #1 snacking brand in the coming years. The brand was featured on Episode 8 of Shark Tank India season 1 seeking investment for expansion and growth. 
Beyond Snack offers nutritious, clean, perfectly sliced, and thin banana chips made from 'Nendran Bananas' — a specialty breed from Kerala. Beyond Snack banana chips come in four flavors: classic, cream as well as onion, peri-peri plus salt, as well as black pepper. 
Beyond Snack: Brief Brand Profile
The founder literally had a 'Banana' moment while lying on the riverside. He saw bananas being thrown away as garbage in front of him. After a short survey, he realising that 40% of the bananas produced in Kerala are thrown away due to low demand/underutilization. 
He saw a business opportunity instantly and started planning the business of banana chips. Through Beyond Snack, he wants to bring order to the chaotic and unorganised banana snack space in the market. 
Today, the brand is available through its website built using Shopify, Amazon, Flipkart and other third-party platforms.Most of its customers are from North India and the brand claims to achieve a profit margin of up to 80% in the next few years. 
Beyond Snack: Product Features
Kerala banana chips in four different flavors 

Thinly sliced, flavorful, and nutritious chips made using hygienic practices 
Beyond Snack: Brand Trivia
Parent Company Name

: Beyond Snack

Founders

: Manas Madhu

Website

: 

https://www.beyondsnack.in
Available on

: own website, Amazon and Flipkart
Buy on Amazon or Beyond Snack Website now 


Beyond Snack on Shark Tank India