Marketing
An Actionable Guide to Launching an Affiliate Program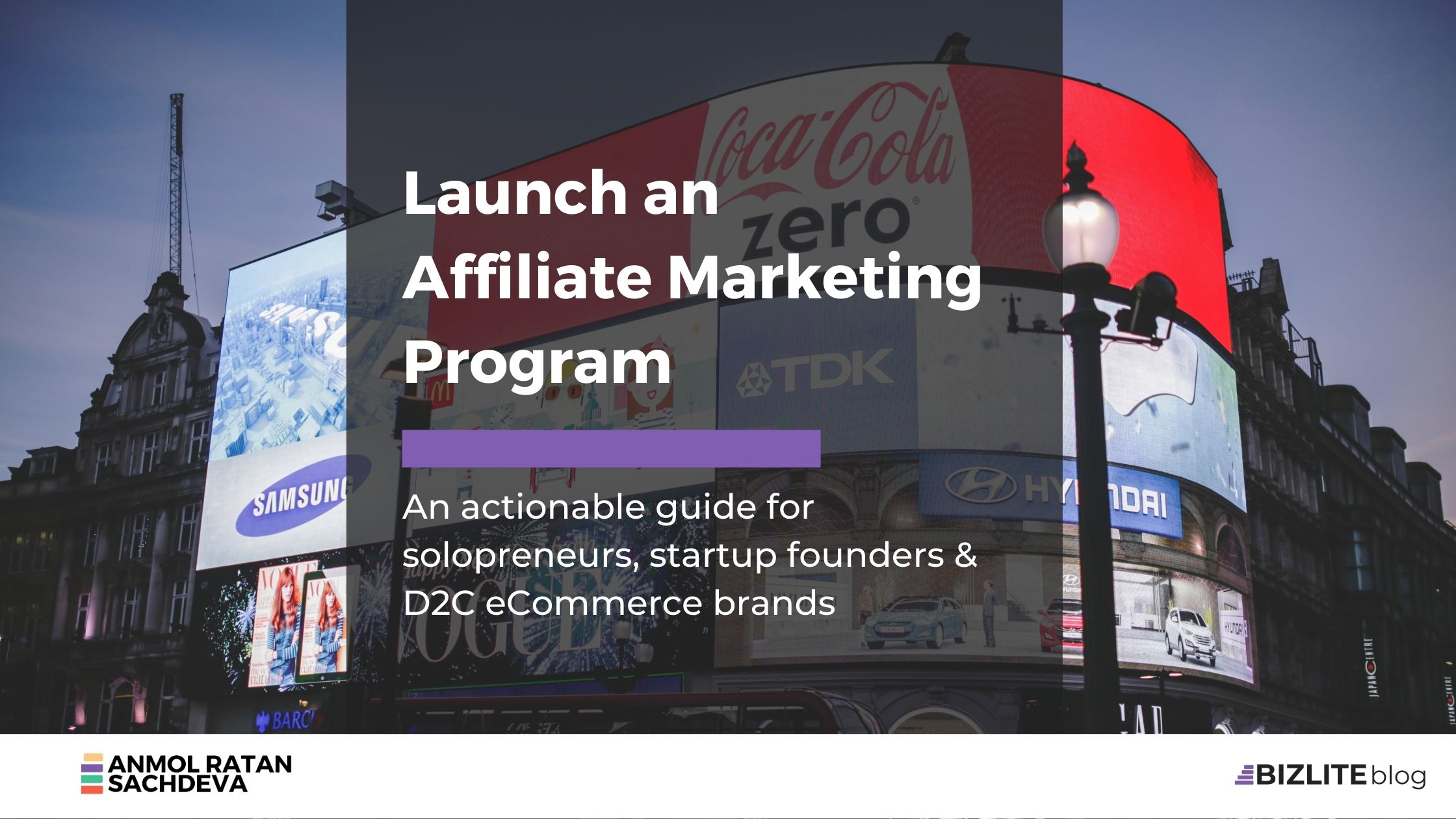 You have a great product, a fantastic onboarding process and a dedicated team. 
But still, you are not registering enough traction for online success. 
Relatable? Well, you're not alone. 
Marketing is one of the biggest challenges for any business — big or small, SaaS or D2C eCommerce. In a world where customer acquisition is becoming harder every day, launching an affiliate program can be a great strategy. 
Not only will it help you optimize your marketing spending, but will ensure that you get access to marketers who know how to make potential customers interested in your offerings. 
Why Launch an Affiliate Marketing Program Now?
81% of brands run an affiliate program in some form or the other

23% of the sales revenues for global brands/businesses come from affiliate marketing

The affiliate industry is poised to grow with $8.2 billion in spending by 2022.
Source: https://cybercashworldwide.com/affiliate-marketing-industry-statistics
You must be thinking by now. So, how does this 'affiliate marketing' thing work? 
Well, affiliate marketing is a popular method where businesses appoint an affiliate to promote their products online in return for commissions.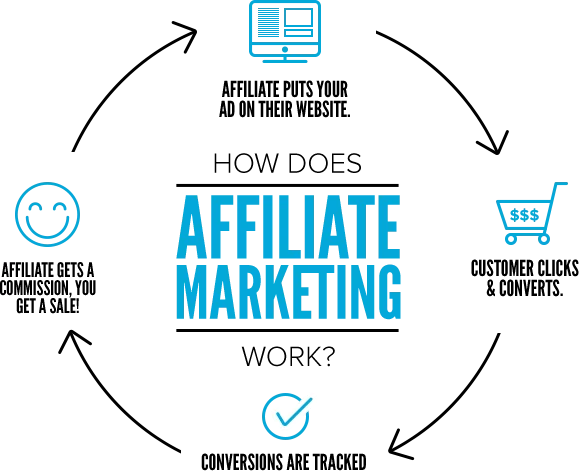 Source: Inkthemes
Marketing via affiliates is a powerful opportunity for established and newly-launched brands and startups. 
Recall, how big brands appointed their retail channel partners (and franchisees) in small towns in the past? 
Well, affiliate marketing is kind of like that, but for digital eCommerce and the internet. 
The best part — you are only required to pay commissions for actual conversions/sales to affiliate marketers. Not a regular salary or a fixed amount for being an affiliate/promoting your product. 
But, don't get excited right away. There are several cranks and gears to setting up the perfect affiliate program. 
That's why when you're thinking to launch an affiliate program, it's better to finalize a strategy and actionable roadmap. 
You'll have to outline everything — from onboarding strategy for top affiliate marketers to incentive structure, from marketing kits to the support you'll offer to your affiliates. 
It is crucial that you link each aspect of your plan with a tangible goal, i.e., define what outcomes to expect from your affiliate marketing program right from the beginning. 
Launching Your Own Affiliate Marketing Program
Now that you have a basic idea of affiliate marketing, you can think of leveraging affiliate marketing for business. The best way to launch your own program is to break your affiliate marketing program launch process into the following actionable steps:   

Define Affiliate Program Structure – Commissions, Tracking & Conditions
Once you have a basic understanding of launching your affiliate marketing program, you should start focusing on the specifics. There are three fundamental attributes of any affiliate program: 
Commission is the amount you pay to an affiliate for a successful conversion. In other words, it is the reward someone would get to promote your brand online. 
To define your commission structure, you need to first have an idea about the worth of every lead/conversion that you generate. Though calculating the worth is a complex process, but still, you can use a simple formula for the same: 
Value of the Lead = Average Sale Price (Order Value) * Average Conversion Rate 
Once you've calculated the lead value, you will have the maximum amount you can spend on acquiring a lead. 
You'll want to have a positive ROI from your affiliate marketing campaign. So, it's always better to decide accordingly. 
Cookies





Cookies are data packages sent by a website to an end user's device based on the user's online behavior. Cookies were used by websites to record and remember useful information related to browsing.



When it comes to affiliate marketing, you need to track cookies to identify the source of the sale/conversion.

You'll need to have an affiliate tracking system that can help you track customers referred by affiliates via cookies. You can use any software tool to define and manage your affiliate cookie. 



Terms & Conditions



You'll need to have a detailed agreement outlining the basic terms and conditions of the affiliate contract. This document would serve as a manifesto that would outline what is valid and what is not allowed for promotion.

It is essential that you create specific guidelines on how one affiliate can represent your brand online in the agreement.

Here is a detailed blog by AM Navigator

that defines all the elements of your affiliate T&C contract. 
To create a mutually rewarding program for your brand as well as the affiliates, you'll need to balance all three aspects. It is important that you define each aspect in a way that fulfils your growth goals and are attractive to the affiliates, too. 
When you are relying on others to promote your brand, you need to ensure they do it right. A marketing kit and distribution plan would help you protect your brand identity.
Amazon Associates, one of the world's biggest affiliate programs has an inbuilt marketing dashboard that includes all the graphics, scripts and media that an affiliate might need for promotion.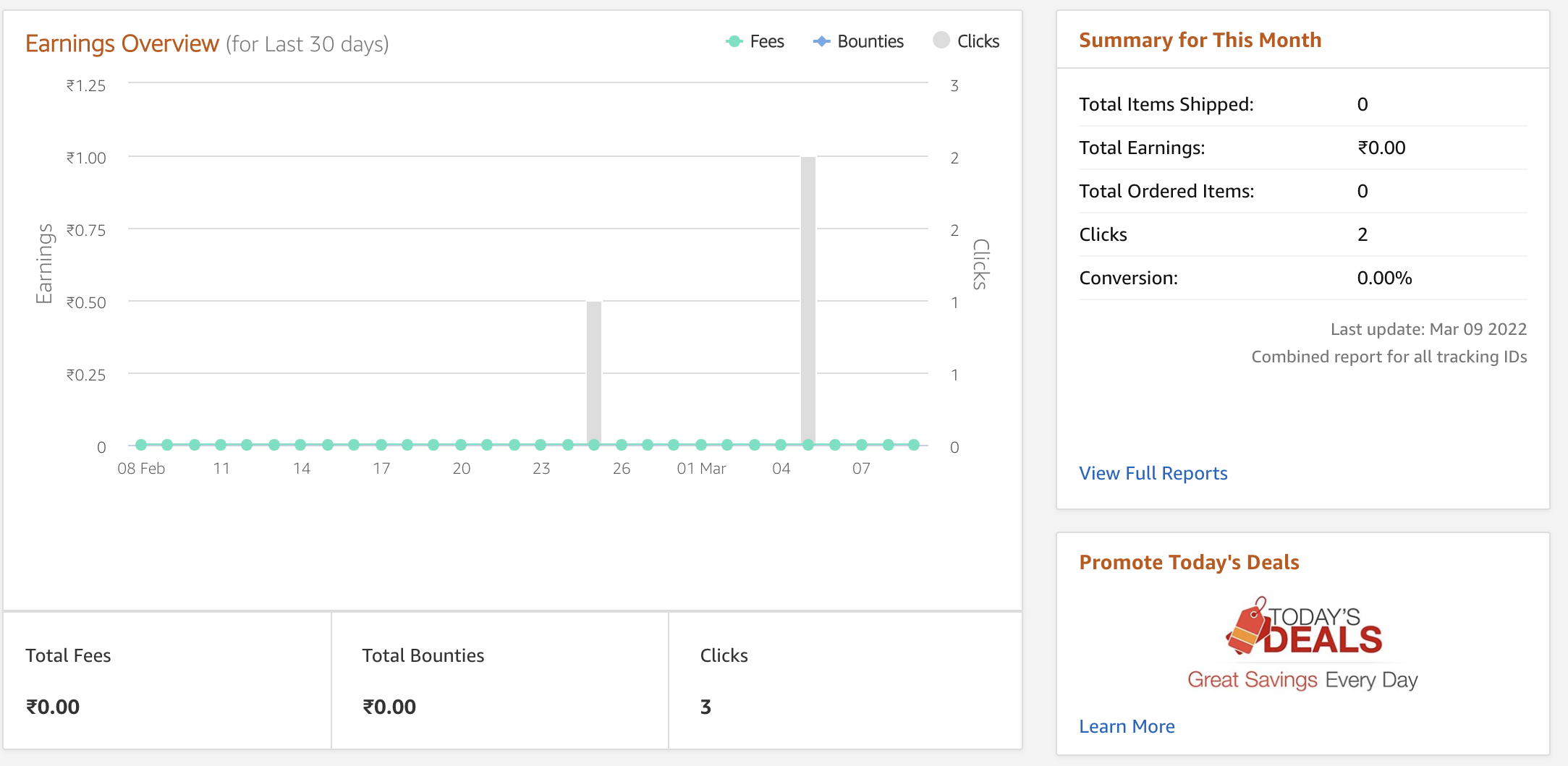 Source: Amazon Affiliate Dashboard 
Finalizing the Marketing Kit & Distribution Plan
Affiliates would need graphics for social media, banners for websites and digital marketing resources to promote your brand. And your marketing kit should also include all these to help an affiliate promote your products. 
Must Haves for your Affiliate Marketing Kit 
Digital banners and graphics 

Giveaway resources for boosting conversion rates

Email copy/templates to help marketers run campaigns quickly 

Social media guidelines 
You can use an online design tool like Canva to create giveaway resources or digital marketing banners, templates, graphics and more. 
At the same time, you can use readymade templates, marketing kits, and giveaway resources available on websites such as Creative Market to get started.  
Just like Amazon, you can create all the required resources and host an online repository for affiliates to access anytime they need a creative to promote the product on their website or social media handles. 
Finding & Recruiting Relevant Affiliates
Once you've finalized your affiliate program structure and completed your marketing kit, you will be ready to launch an affiliate program. At this point, you would need affiliates who would sign up for your program for promoting your offering. 
But how to onboard the right affiliates? Postaga has a detailed guide on finding affiliates. Check it here. 
While you plan to onboard, focus on multiple distribution channels to get the word out about your affiliate program. This might include: 
Press Release Platforms





You can create a press release regarding the launch of your program and

get it published on platforms such as

PRNewswire

,

PRWeb

, etc.





As

all major media outlets source their news from such high-authority PR websites, slowly, word about your program will get out.



Affiliate Marketing Forums, Platforms and Directories



There are several forums and platforms for affiliate marketing where top affiliate marketers spend time discovering new opportunities. Warrior Forum

and

Affiliate Fix are some of the top ones.

Then there are directories like JVZoo

,

Associate Programs, among others, that let you host information about your program.

You can enlist your program on the platforms and directories and begin the recruitment process. There are two ways you can recruit top affiliates: 
Passive Recruitment




As the name suggests, you

wait for

affiliates to find you. Here your focus should be on improving the visibility of your affiliate program in affiliate forums and directories.





Here is a

detailed guide

on how to improve the discoverability of your program on platforms.


Active Recruitment



You can use the in-built tools of affiliate platforms to discover top affiliates. ShareASale, a popular performance marketing network, provides tools to discover top affiliates in different niches.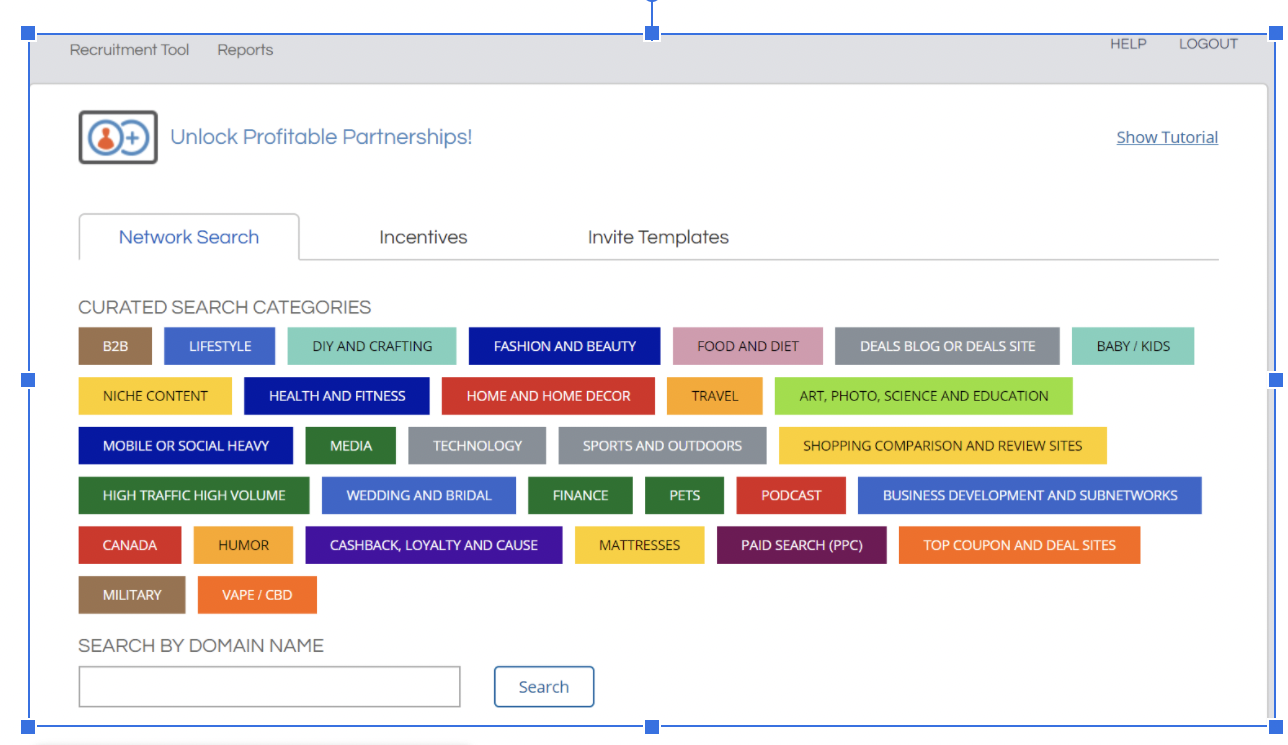 Source:
ShareASale.com
Using the tools to discover affiliates and screening them through an internal process would help you weed out non-serious affiliates and improve results from your affiliate marketing program. 
Potential Affiliate Screening Checklist
✅ Active online presence via blog or personal website: Explore the affiliate's website or blog to check if he/she is serious about promoting products online. 
✅ Relevant followers aligned to your target personas: Having a massive social media following is not enough. Your affiliate must have followers that match your ideal customer base.
✅ Consistent social media presence: Make sure that your affiliate is producing top-quality content related to your niche on social media handles regularly. 
Evaluating Results & Improving the Program
Continuous iteration is the key to getting consistent results from marketing via affiliates. You don't just end at launching an affiliate program. 
You'll be required to keep an eye on metrics such as conversions, commissions, individual performance and make changes to your plan as well as to your structure from time to time. 
You can use Google Analytics to keep an eye on your website traffic, for starters. It will help you understand the source of the traffic and identify if the affiliate model is working for you. 

Source: Google Analytics Dashboard for BizliteBlog
Better, you can create custom goals from Google Analytics Dashboard to identify the source and the type of event (making a purchase/filling a form/clicking a button) a visitor performs once he/she is on your website.  
Here is a detailed guide by Google to set up event tracking on your website. 
Tracking and making changes to your affiliate program will ensure relevancy. Only through regular improvements you'll be able to enjoy long term benefits. 
You can even use a fully functional affiliate marketing software to track affiliate actions and other metrics.  eMarketing Institute has a dedicated chapter about affiliate software that you might find useful in making an informed decision. 
Wrapping Up

When you have a lot on your plate as a business owner or as a marketer, it's better to join forces with people who are smart. 
Launching an affiliate marketing program can help you pitch to smart marketers without a fixed engagement cost.
So, now that you have an actionable strategy for marketing your business efficiently, why now start soon and reap long-term benefits.