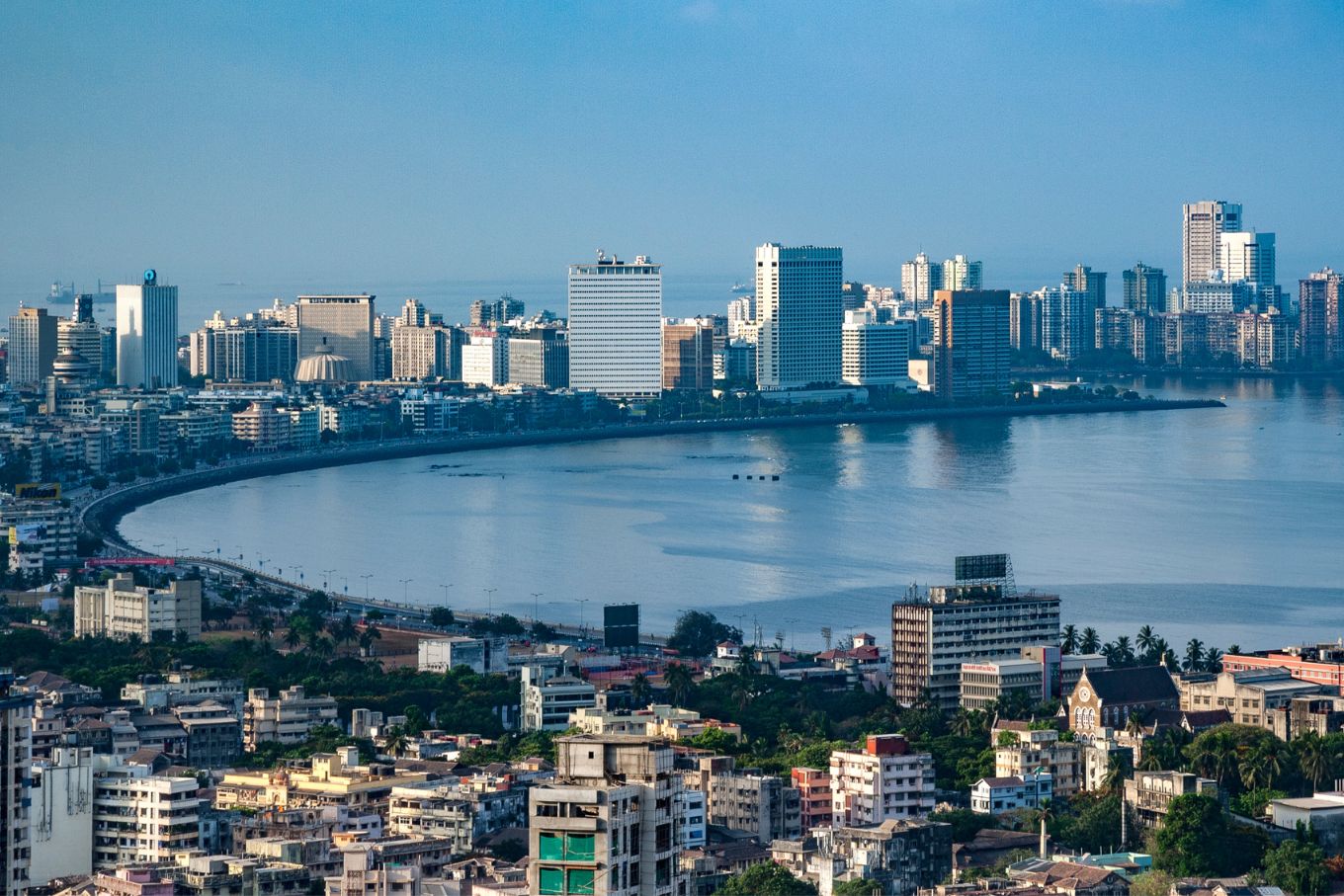 Are you looking for the best business ideas in Mumbai? Look no further! Mumbai is one of the most populous cities in India, and it offers a wide range of opportunities to start your own business. From e-commerce to traditional brick-and-mortar stores, there are plenty of options available. In this article, we will explore some of the best business ideas that you can consider if you're planning to start a new venture in Mumbai. So let's dive right in!
Mumbai's Business Environment: Opportunities to Grab
Mumbai, also known as the commercial capital of India, is a hub for businesses across diverse sectors. The city offers a conducive environment for entrepreneurs and startups to thrive. With its strategic location, Mumbai has emerged as one of the most preferred destinations for starting a business in India since independence 
If you are planning to start a business in Mumbai, it is essential to have a clear understanding of the local market and consumer behavior. Also, you need to plan something around tapping the following opportunities: 
eCommerce: The e-commerce industry has witnessed tremendous growth in recent years due to increasing internet penetration and changing consumer behavior. Starting an online store or marketplace can be an excellent opportunity for entrepreneurs looking to tap into this lucrative market.
Food Delivery: Food delivery services have become increasingly popular in Mumbai due to busy lifestyles and hectic work schedules. Starting a food delivery service can be an excellent business idea with high demand and growth potential. 
Digital Marketing: Digital marketing has emerged as one of the most critical components of any successful business strategy today. Starting a digital marketing agency can be an excellent opportunity for professionals with expertise in this field.
Education Services: Education is one sector that will always remain relevant irrespective of economic conditions or technological disruptions. Starting a coaching center or education services company that offers training programs or skill development courses can be an excellent way to tap into this evergreen market.
Food and Beverage Business Ideas in Mumbai
Mumbai is a bustling city with a diverse population and an insatiable appetite for food. The food and beverage industry in Mumbai is thriving, offering entrepreneurs numerous business opportunities. Here are some of the best business ideas that can be explored in this vibrant city:
Food Delivery Services
Food delivery services have become increasingly popular in recent years, especially with the rise of online platforms such as Zomato, Swiggy, and Uber Eats. Entrepreneurs can start their own food delivery service or partner with existing platforms to deliver meals from restaurants to customers.
Catering Services
Catering services are always in high demand for events such as weddings, corporate events, and parties. Entrepreneurs can start their own catering service or partner with event planners to offer their services.
Specialty Food Stores
Specialty food stores that offer niche products such as organic produce or gluten-free foods are becoming more popular among health-conscious consumers. Entrepreneurs can open their own specialty food store or partner with existing ones to sell their products.
Food Trucks
Food trucks have gained popularity due to their convenience and unique offerings. Entrepreneurs can start a mobile kitchen on wheels selling anything from gourmet burgers to cupcakes.
Restaurant Franchises
Restaurant franchises offer entrepreneurs the opportunity to invest in an established brand while benefiting from its marketing strategies and support systems.
Technology and Digital Business Ideas in Mumbai
E-commerce Platform
With the rise in e-commerce platforms like Amazon and Flipkart, there is an immense opportunity for entrepreneurs to create their own e-commerce platform catering to specific niches. This could include anything from fashion and beauty products to home decor or even grocery delivery services.
Mobile App Development
Mobile apps have become an integral part of our lives. From ordering food online to booking cabs or paying bills, everything is done through mobile apps these days. By developing innovative mobile apps that cater to specific needs or solve problems faced by people in Mumbai, entrepreneurs can tap into this growing market.
Digital Marketing Services
As more and more businesses move online, there is a huge demand for digital marketing services such as search engine optimization (SEO), social media marketing (SMM), email marketing etc. Entrepreneurs with expertise in these areas can offer their services to small businesses looking to expand their reach online.
Online Education Platform
The Covid-19 pandemic has accelerated the trend towards online education worldwide. Entrepreneurs who have experience in teaching or training can create an online education platform offering courses on various topics ranging from language learning and coding skills to management courses specifically designed for working professionals.
Retail and Wholesale Business Ideas for Mumbai
Mumbai is the commercial capital of India and a hub for diverse business opportunities, making it an ideal place to start a retail or wholesale business.  Here are the best retail and wholesale business ideas for Mumbai that you can consider starting:
Online Grocery Store
With busy work schedules and traffic congestion in Mumbai, many people find it challenging to visit physical grocery stores. Starting an online grocery store can be a lucrative business idea as it saves time for customers while providing them with convenience.
Fashion Boutique or Thrift Store
Mumbai is known as the fashion capital of India due to its vibrant fashion industry. Starting a thrift store or fashion boutique that caters to different segments like women's wear, men's wear or kids' wear could be profitable. You can even start a small business account on Instagram and then turn your Instagram account to an eCommerce store later. 
Mobile Accessories Store
Smartphones are ubiquitous nowadays and so are their accessories such as cases, chargers, power banks etc.. A mobile accessories store in prime locations like malls or high streets can attract good footfall.
Organic Food Store
The demand for organic food has been increasing steadily over recent years due to health consciousness among people; hence opening an organic food store will not only fulfill this demand but also cater to those who want chemical-free produce.
Pet Supplies Shop
Pet ownership has been on rise making pet shops another viable option; from pet food supplies to grooming services - there's always something new you could offer your customers.
Tourism and Hospitality Business Ideas in Mumbai
Mumbai is one of the most popular tourist destinations in India. It attracts millions of visitors every year from all over the world, making it an ideal location for starting a tourism and hospitality business venture.
Here are some of the best business ideas for entrepreneurs looking to invest in Mumbai's thriving tourism and hospitality industry:
Start a Hotel 
One of the most popular business ventures in Mumbai's tourism industry is hotel management. With its diverse range of travelers, from budget-conscious backpackers to high-end luxury seekers, there is a huge demand for hotels at all price points.
Start Tour Guide Services
Tourists love exploring Mumbai's rich cultural heritage and history through guided tours. Starting a tour guide service can be an excellent opportunity for entrepreneurs who have extensive knowledge about Mumbai's landmarks and attractions.
Start a Food Business
Mumbai is famous for its street food culture with many iconic dishes like vada pav, pav bhaji, chaat, etc., which attract foodies from all over India and beyond. Starting a food stall or restaurant can be a profitable venture if done correctly.
Start an Event Management Company 
Mumbai hosts several big events throughout the year such as music festivals, art exhibitions etc., which require skilled event managers to organize them successfully.
Manufacturing Business Opportunities in Mumbai
Mumbai is also a hub for various industries including manufacturing. The city has a well-developed infrastructure and a large pool of skilled labor which makes it an ideal location for setting up manufacturing units.
Here are some of the best business ideas in the manufacturing industry that can be explored in Mumbai:
Textile Manufacturing
Mumbai has been one of the major centers for textile production in India. With its abundant availability of cotton and other raw materials, coupled with skilled labor, Mumbai provides ample opportunities for textile manufacturers to set up their units here.
Food Processing
Food processing is another promising sector that offers great potential for growth in Mumbai. The city's strategic location along with its well-established transportation network makes it an ideal destination to set up food processing plants.
Pharmaceuticals
Mumbai is also home to several pharmaceutical companies and enjoys a strong presence in this sector globally. With access to quality raw materials and skilled workforce, starting a pharmaceutical company can be lucrative.
Electronics Manufacturing
With increasing demand for electronic products like smartphones, computers and other gadgets worldwide; setting up an electronics manufacturing unit can be highly profitable in Mumbai where there is ample availability of skilled labor force along with supportive government policies.
Health and Wellness Business Ideas to Start in Mumbai
 With the increasing demand for fitness, healthy food, and mental well-being, there are plenty of opportunities for entrepreneurs in this field. Here are some of the best business ideas that you can consider:
Start a Fitness Studio
A fitness studio is an excellent idea if you have expertise in yoga, Pilates, or any other form of exercise. You can offer group classes or one-on-one training sessions to your clients. With proper marketing strategies and affordable pricing plans, you can attract a good number of customers. 
Also Read
Organic Food Store
People are becoming more health-conscious these days and prefer organic food over processed ones. Starting an organic food store is a viable option as it has high potential for growth in Mumbai's market.
Mental Health Clinic
Mental health issues have become prevalent among people due to stress and lifestyle changes. A mental health clinic can be established where people can get counseling services from professionals.
Salon Spa Center
A salon and spa center offering various types of massages, facials, manicures/pedicures is always in demand among people who want to relax after a long day at work. You can start a salon and spa in different parts of the city and when you've got a steady clientele you can think of expansion via franchising. 
Real Estate Business & Investment Ideas in Mumbai
Mumbai is a bustling city with a thriving real estate market. For entrepreneurs with deep pockets, there are several options for growth and investment 
Residential Properties
One of the most popular options for real estate investment is residential properties. Mumbai has a high demand for housing due to its growing population and limited space. Investing in apartments or houses can provide steady rental income and long-term capital appreciation.
Commercial Properties
Another option is investing in commercial properties like office spaces, retail shops, and warehouses. With Mumbai being one of the major business hubs in India, there is always a demand for commercial spaces.
Co-Working Spaces
Co-working spaces have gained popularity over the years as more people opt for flexible working arrangements instead of traditional office setups. Investing in co-working spaces can be profitable as they offer shared workspaces with various amenities like meeting rooms, high-speed internet, and coffee machines.
Vacation Rentals
Tourism plays an important role in Mumbai's economy, making vacation rentals an attractive option for entrepreneurs looking to invest in real estate. With platforms like Airbnb gaining popularity among travelers, owning vacation rentals can provide significant returns on investment.
Land Development
Investing in land development projects can be lucrative if done correctly as it involves buying land at a lower price and developing it into residential or commercial properties that yield higher profits.